Because my Bookmark Lit Bulletin wrap-ups got out of hand, I wanted to break up my monthly wrap-ups into two posts: one personal and one bookish/bloggy. I created Lauren Lately here to highlight all of the personal happenings in my life: events, activities, shows I'm addicted to, things I'm obsessing over, recipes I've loved, and goals for the next month. I decided to space them out so this wrap-up happens around the mid-point of the month and the bookish one happens at the end of the month.
✨ Check out my most recent bookish and bloggy wrap-up HERE ✨
---
My life was finally due to calm down after our trip to Charlotte and all of the wedding madness would (mostly) end for the year. Here's what I've been up to from mid-September through mid-October!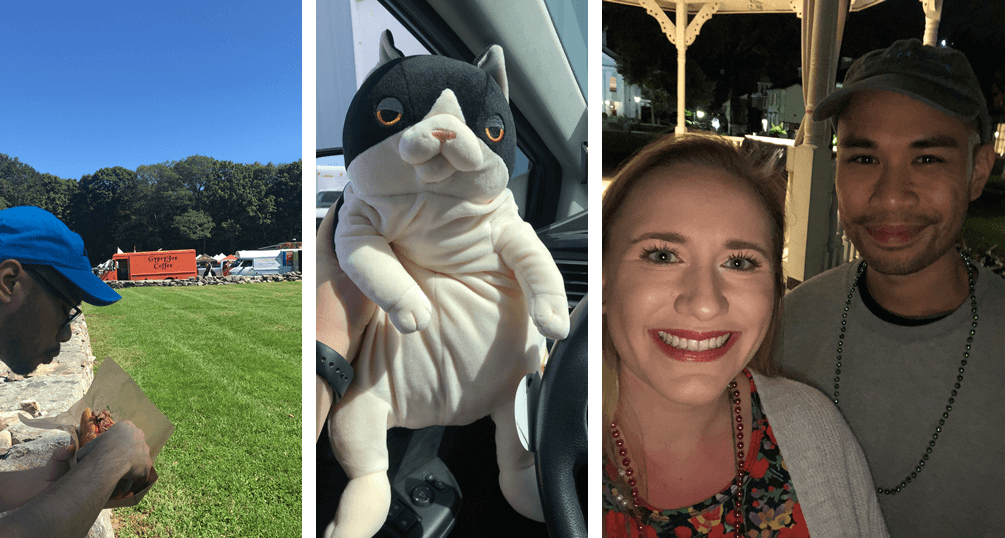 6th anniversary and the Big E later | On September 16th, we celebrated our sixth anniversary of dating! We celebrated the best way that we, as a couple, could. We went to the Farmers Market in the morning, followed by football at my dad's house in the afternoon. We grabbed sushi takeout on the way home and enjoyed it while watching the WWE Hell in a Cell pay-per-view. It involved most of our favorite things, so that's a win all-around! Chris bought me a Daryl Takahashi stuffed animal and I could not be happier about it. He's the cutest and squishiest. We went to the Big E later in the month, which is a huuuuge regional fair in Mass. That's the spot where Chris asked me to be his girlfriend.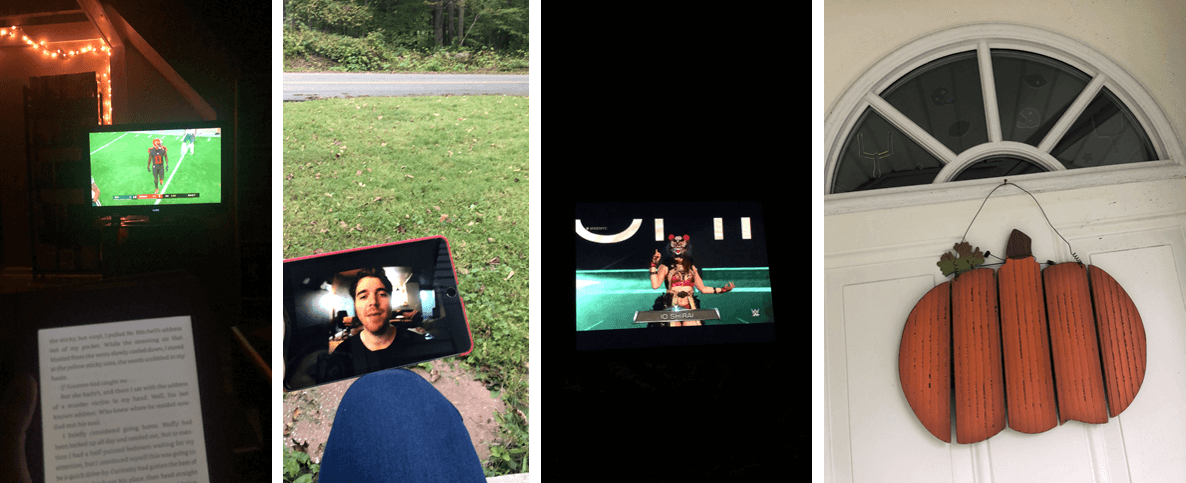 The start of falltime things, more football, and relaxing | I'll do a full post about our fall decorations in the coming weeks, but here's a preview. We plan to do the usual things as outlined in my fall post from early September. We're definitely in our usual routine of watching our games at my dad's house, hanging around for good food, and relaxing throughout the rest of the weekends (now that we finally have time to!).

Bryant alumni weekend / 5th reunion | I've been graduated from college for FIVE YEARS and I feel so weird about it. My friends (minus a few) and I headed back to our alma mater for the homecoming weekend alumni celebration. We tailgated a football game that we didn't attend, got food, and went to a 5th reunion event at the local bar we frequented on Thursday nights. It was a good time – I saw a bunch of people I wanted to see and very few people I didn't want to see 🙂
Seeing friends and visiting skateparks | I had a nice patio dinner with my friend Brittany this past month, where we had chicken wings, pumpkin beers, and jalapeno poppers. It was a really nice night to sit outside! Chris has discovered a new skate park so we've spent some time in a different town, me reading while he skates. We went down to a Jersey Mike's location, which is a place with amazing sandwiches, and then to the skate park. The next day, I had brunch with my gals (an AMAZING eggs benedict) and watched football with Chris as usual. Okay, I'll be honest, he ended up napping a lot of the day 😉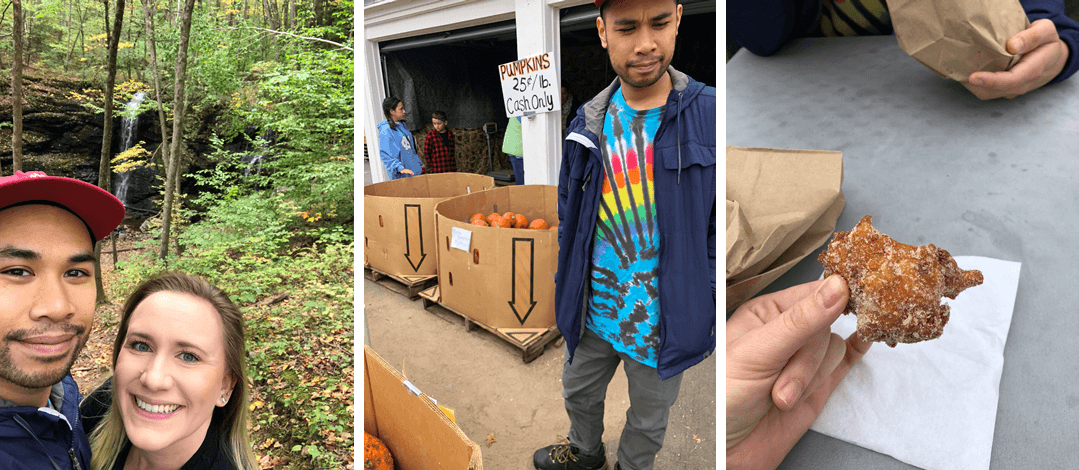 Apple fritters and hiking | We went to Blackledge Falls to hike in the woods for the first weekend of October. The main feature of the hike is the waterfalls in the middle of the forest – so cool! We were going to head to Rose's Berry Farm for our usual pumpkin picking and apple cider drinking/fritter eating, but they were dead. The ground was too wet for the hayrides. We instead went to Dondero Orchards in the same town to get fritters and a cider donut.

Mom's new puppy and sister's band festival | This past weekend, we spent some time with family and friends! We went to my mom's house Saturday morning to see their new puppy, Riley, who was SO ADORABLE. Chris went off to skate with his friends and hang out for the day, while I headed to my sister's last Festival of the Bands at her high school. My dad is president so I helped volunteer in the hospitality area. We were able to sneak out to see her band perform and then went back in to clean up. It was a LONG day with a lot of running around, but I enjoyed it! Yesterday we were able to just relax with football after the Farmer's Market and picking up pumpkins. We were going to go to a patch but we realized we didn't have much time, so we just stopped by a cute little farm and store.
---

TV Shows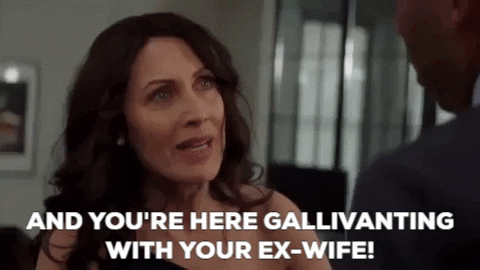 Girlfriend's Guide to Divorce | The final season of one of my new favorite shows has come to pass! I'm in the process of catching up as I write this post early in the month. I loved and hated these characters over the past few seasons and really think it could have gone on longer.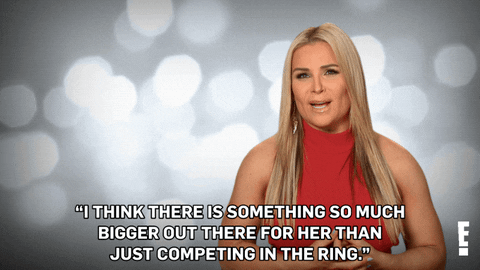 Total Divas | I finished the final episode of Total Bellas and was able to move into Total Divas. I prefer Divas because it's more about the wrestling, female wrestlers I love, and their lives. Bellas is more about the twins and their families, who are kinda whatever. I'm excited that Paige is back this season but seeing her retirement stuff happen was emotional again.
Movies
We didn't watch a single movie this past month, I think!
Wrestling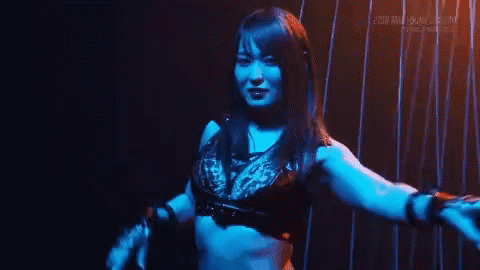 Mae Young Classic | I never got around to last year's tournament for some reason, but I've been religiously watching this year because of Io Shirai and others I love. Io deserves to win all the things because she's the best. We'll see how it all turns out!
Podcasts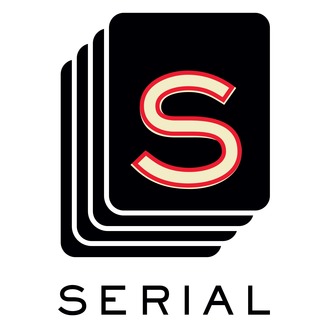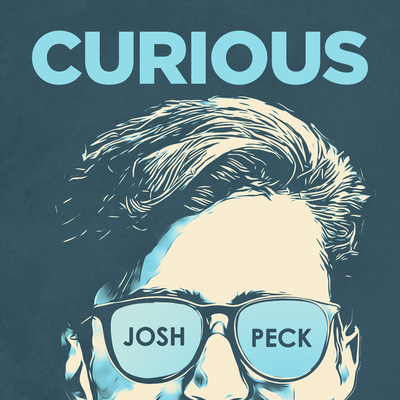 Serial season three | While I'm enjoying this season, I've had to temper my expectations a bit. I love Sarah and the first season of Serial but it's not like season three at all. To be honest, I didn't even listen to season two. This season takes us into the Cleveland court system for a year, where Sarah posted up and learned all about run-of-the-mill crimes, lawyers, processes, and trials. I like it a lot, don't get me wrong, but I wish there was still the magic of season one.
Curious with Josh Peck | I've liked Josh on Twitter in recent years, after somewhat watching his show Drake & Josh when I was younger, but only recently started listening to his podcast. After finishing Retta's memoir, I saw on her Twitter that she was on a recent episode of his podcast. I ended up listening to that one, as well as ones featuring Yvette Nicole Brown, Paget Brewster, and John Stamos. It's fun to hear their thoughts on Hollywood, acting, and more. I'll only tune in when it's a celebrity I like or am curious about though.
Music
Lil Wayne's Tha Carter V | I've loved Lil Wayne since high school and have been half-eagerly waiting for this album, while half-believing it would never happen! I have to be 100% honest with you, after some of his more recent mixtapes, I didn't have the highest expectations? However, this album is… utterly unreal. Seriously, every SINGLE song is great, there's a mix of fast and slow, with so much classic Lil Wayne on it. I am loving every millisecond of it and can't express how much I smiled the first time I listened to the whole thing through.
---

Food & Drink
EveryPlate | This is a cheaper alternative to the Blue Aprons or Hello Freshes of the world. We got three meals with a discount when I signed up but the total for a normal week is like $5 a meal (instead of $10 like the other boxes). I've skipped a couple of weeks since starting, just based on other dinner plans and Weight Watchers, but the boxes are nice and inexpensive. It's great for the weeks I know I won't want to shop or just am not in the mood to meal plan. If you click here and sign up through my link, we both get $20 off our next boxes. The boxes are $29.94 + $8.99 shipping, so $20 off means you get three meals (for two people) for less than $20.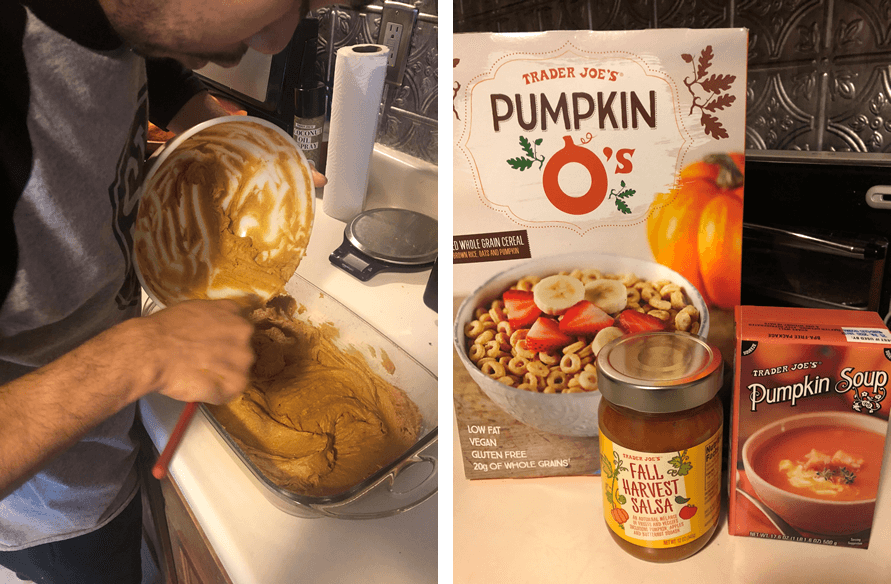 Fall-Themed Foods | You'll see more of this next week when I post a round-up of some of my fall favorites, so I won't say much here. It involves a lot of things from Trader Joe's and some Two-Ingredient Pumpkin Bread!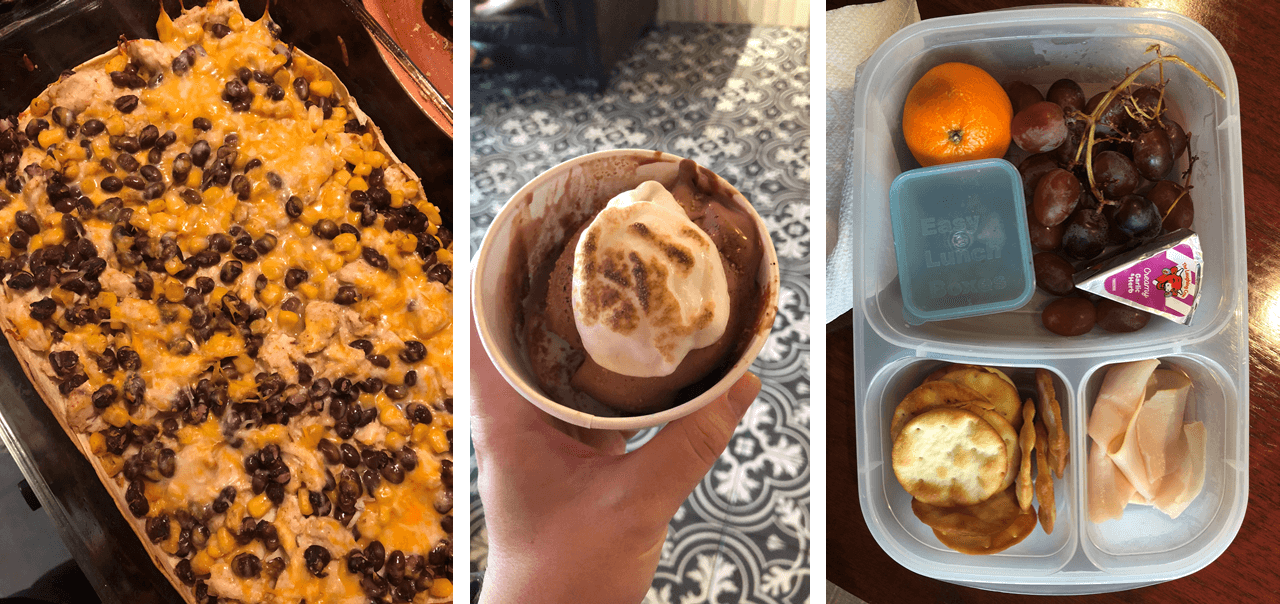 Weight Watchers-Friendly Chicken Quesadilla Casserole | Chris and I had this one Sunday and it was super easy and tasty. You basically layer tortillas, chicken mixed with sour cream and cheese, and corn mixed with beans on top of each other, and top with shredded cheese. It also has some taco-related seasonings but could have used a little more flavor. We topped it with more sour cream and avocado.
Bento box lunches | I made a little "bento box" for lunch with fruit, cheese, olive tapenade, crackers, and turkey. I love having small snacks throughout the work day instead of a full lunch, so I hope to make more boxes like this over time.
Milkcraft | My boss let my coworker and I run to West Hartford during "lunch" to go pick up a laptop from our IT company, and then she told us to enjoy the nice day and get walk around. My coworker is obsessed with Milkcraft and I've never had it so we were sure to get some. IT WAS AMAZING. I got the smores one.
Purchases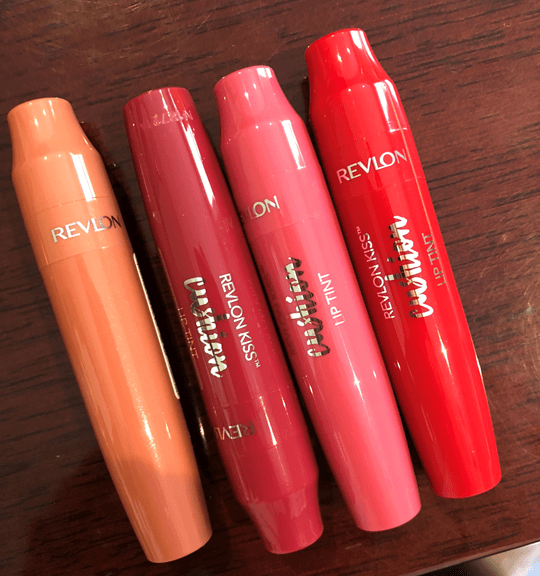 StansOut Beauty Sponge | I talked about this product in my makeup post recently but wanted to bring it up again for a few reasons. For one, I'm now an affiliate for this company and sponge! If you buy one through my referral link here, I receive a small commission and YOU get a product I've been looooving. It's such a neat product! It's a memory foam beauty sponge in a diamond shape, so you can use the different sides for different elements of your routine. The best part IMO? You only have to use water with the sponge the first few times. Otherwise you don't even have to wet it. Having to wet my Beauty Blender and other sponges always annoys me because I have to do my makeup in the bathroom. With this, you can do makeup anywhere. I've been using this for the past couple of months and have had zero issues so far.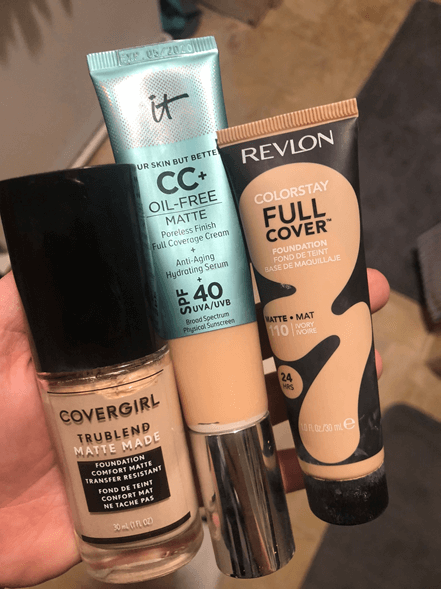 Revlon Kiss Cushion Lip Tint | I'm weird about lip products – I tend to buy them, wear them for a second, and then stop. The only consistent ones in my life have been the tinted Burt's Bees chapsticks because they're easy. My biggest problem overall is that I hate reapplying and don't care much as long as my lips have some color. Without anything on them, they just blend into my face and my foundation gets stuck to it. I recently discovered this lip tint, which does a nice job of lightly adding color and removing the foundation from my lips in the morning. It seems to be a dupe for the new Buxom PillowPout line I was meaning to try. No need now! I bought two colors one day (BOGO 50% at Ulta) and then went back the next day for two more because I loved it.
Trying new foundations | My go-to favorite foundation – and this will never change – is Estee Lauder Doublewear. It keeps me the mattest and just look the best on any skin type IMO. It's expensive though, so I have a tendency to use other drugstore foundations (in most cases) around the perimeter of my face where I don't get greasy. I focus DW on the middle of my face where I get oily. I've tried out multiple new foundations and CC creams in the last few months and I figured I'd show them all here, even if I've talked about them before.
IT Cosmetics Matte CC Cream | Yes I know this isn't a drugstore foundation, but so many people have raved about it. It really does act like a foundation and it's quite nice, but I haven't used it full-face yet. I've heard most oily YouTubers say that it doesn't keep them AS matte as DW does, but I do love the finish elsewhere on the face.
Covergirl True Blend Matte Made | This is the newest one I've been trying and I like it! Nikkia, my oily go-to gal on YouTube, tried this with a million combinations and it's worked well. Again, it's nothing like DW for oil control, but I LOVE that it doesn't break up on my upper lip and chin like virtually every other makeup does 10 x worse.
Revlon Colorstay Full Coverage Matte | I really enjoy this one as well! I have two tubes right now because it was on sale – whoops. Again, nice coverage and good mattifying properties.
Repurchasing makeup/skincare | I tried a few new items during Ulta's 21 Days of Beauty sale, including the Tarte  Primed and Poreless Primer (which I ended up returning. I bought a full-sized version of my favorite Murad moisturizer after using the trial size forever. I also got the Matte CC, as mentioned above, and a refill of my Brow Power pencil, from IT Cosmetics. I grabbed a few face masks and got free stuff from Sephora for my birthday.
Glossier Zit Stick and Solution | I've always been curious about Glossier but their aesthetic, from what I've previously seen, is not really my style. It's all very dewy, muted, and literally glossy. I saw some great articles about their Solution product (which I use in place of my Witch Hazel Toner at night only) and wanted to try it. So far so good! Many people discuss the skin purge (where you break out more after 1-2 weeks) and then explain how great your skin is after 2-4 weeks. I also got the Zit Stick in order to get free shipping. I like that too. It does seem to diminish zits a bit.
Lifestyle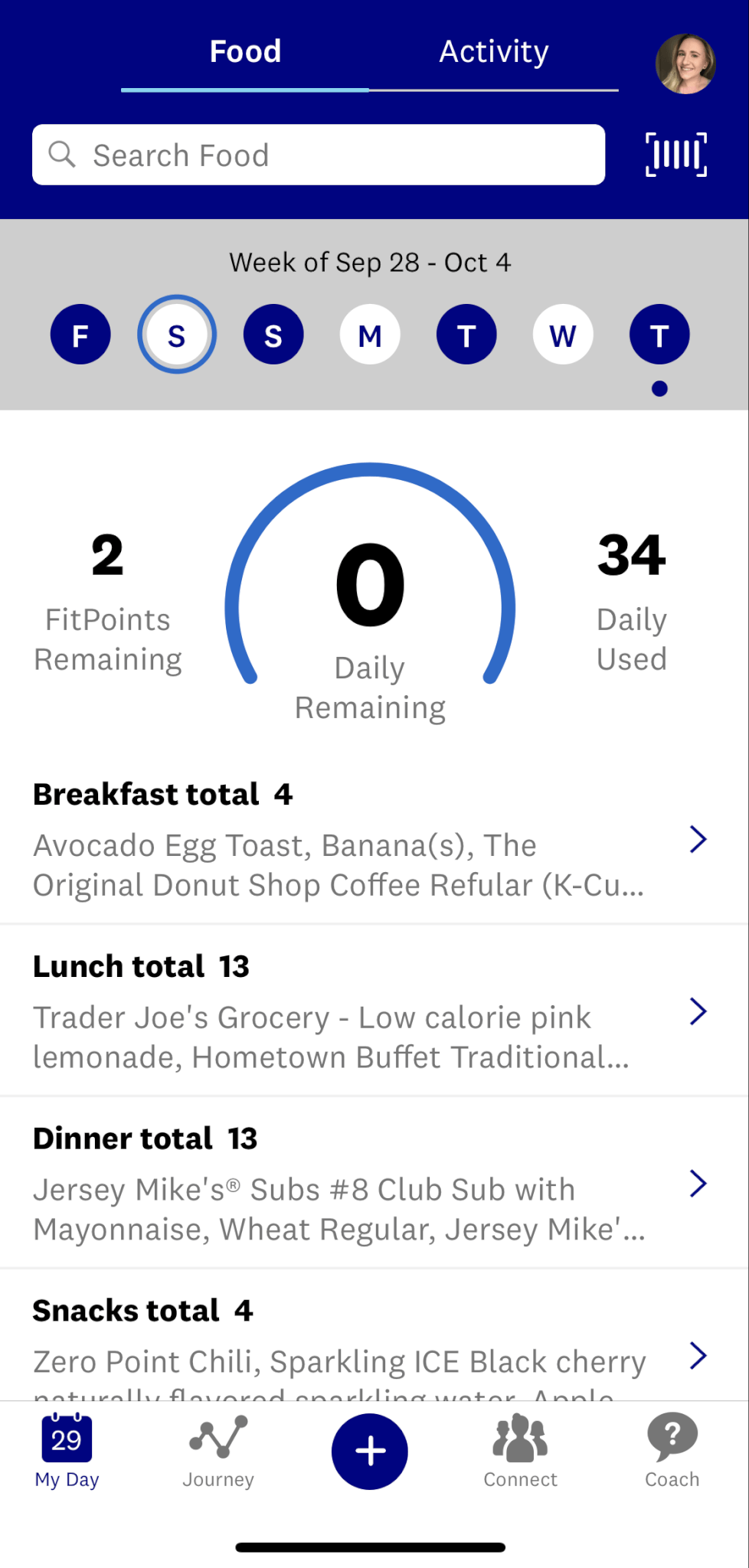 Weight Watchers vs. calorie counting | One change in my "diet" adventure is that I switched from calorie counting on Lose It to joining Weight Watchers. The biggest issue for me with calorie counting is that if I was still hungry and out of calories, I'd want something healthy like an fruit or vegetable. They still cost calories, though, which meant I couldn't eat them. The good thing about WW that I knew is that a lot of things are zero points: most fruits and veggies, some beans (black, kidney, etc.), tomato sauce, super lean turkey, chicken, etc. There are so many options. I'm definitely getting used to the change though! I'm always SO surprised at the difference between the two. I could have one cookie for 150 calories and not think anything of it, but that same cookie is like 7 points on WW (which is more than a third of my daily intake!!). It's nice because it targets TYPES of foods and their overall properties, instead of just allowing me to eat anything as long as the calories are low. Don't get me wrong: I've lost 30 pounds with calorie counting, but I am looking now for something a bit more freeing (in some ways) and challenging (in other ways). Obviously the number one thing will be testing how well it works too.
Planner research | I currently use two planners: a Plum Paper for my daily life and work, and a reading/blogging planner from Etsy. My current planner actually ends before December so I've been doing all kinds of research again. My leading option is to get another Plum Paper because I love the setup AND there are more ways to customize going forward. I loved the Happy Planner but it pressures me too much to be fancy with stickers and everything. I've also looked into the Bloom Daily Planners and Orange Circle Studio. Can't decide!
Around the Blogosphere
An Ode to the Naked Palette @ Life with Kendal | Like Kendal, the Naked palette by Urban Decay was my first foray into real ~fancy~ makeup. I learned how to complete so many makeup looks using these nude mattes and shimmers. It really is the GOAT as far as many of us twenty-somethings are concerned. She wrote a great little post about her experience with it, since they announced they'll be retiring it soon.
Here's What to Put TJ's Everything Bagel Seasoning On @ Keeping Up with Kahla | I've thought of many of these options but wanted to bookmark this post. I pretty much only eat this on avocado (sometimes with egg) toast, but there are more ideas!
5 Best Leaf Peeping Picnic Spots in Mass @ The Coastal Confidence | Living in New England means I have endless opportunities for looking at changing leaves and other autumnal scenery. I wanted to bookmark this post so I could find ideas for Mass-oriented day trips, since everything up there is within about 2 hours from where I live!
50 Ways to Save Money @ Not Entirely Perfect | I am always looking for little ways to cut my spending because I truly feel like my monthly subscriptions always sneak up on me and cost more than expected. I need to be  better about budgeting my money and saving up.
---

Last Month's Goals & Progress
1. Catch up on TV shows and start something new | PASS | I did put some genuine focus toward catching up on my TV shows. I worked on Riverdale, Total Divas, Total Bellas, Girlfriend's Guide, and more. I hoped to button up a lot of them, now that the summer show season is over and the seasons are there for me to binge. Chris and I have started the new season of American Vandal and are working on The Punisher. I don't know if I'll actually try anything new myself though. I'll still call it a pass because I'm enjoying catch-up mode for now.
2. Visit 2 more restaurants locally | FAIL| I went to the tavern nearby (not a new restaurant for me – but counts as a visit to a local restaurant!) with my friend, so that works as one. Otherwise we haven't been eating out too much and a lot of the local restaurants haven't struck our fancy yet.
3. Decorate the house for fall and prepare clothes | PASS | We spent an entire Saturday cleaning and organizing the house, which included some closet organizing, so that's excellent. I picked up some of my fall/winter wardrobe and have been working toward integrating it, adding more storage, etc. I got some cute fall plants and decorations but honestly will be buying more soon I'm assuming!
Goals Until Next Time
1. See 2 more friends | I've been back in Connecticut since July and I still have friends I haven't caught up with yet! I'm thinking of two people in particular but there are definitely some more I could see as well. I loved grabbing brunch with my two Brittanys, so I hope to carve out friend-time for everyone soon.
2. Start preparing for Christmas ASAP | I'm the person who waits until the last minute for gifts, generally speaking, but is listening to Christmas music after Halloween. I love the books, the songs, the decorations… and hate the shopping. I really want to get major gifts done in late October/early November. By next Lately post, I want to have at least one gift for each of the main people in my life: my parents (all four), Chris, and hopefully one or both of our sisters.
3. Analyze and make a budget again | I keep putting off getting YNAB again because I don't like paying for a yearly membership up front. I REALLY need to focus on budgeting, though, so I hope to just suck it up and DO IT in November. I need to get on it.
What's Next
Chris's birthday is this Friday, so we're going to try to get dinner and hang out that night. We have a wedding for my friend Brittany the next day (which means we unfortunately can't go away for the weekend but at least we'll be in a hotel!). The rest of October will involve seeing friends, doing fall-related activities, checking the final outdoor farmers market dates, and trying to use the fire pit. We have more birthday celebrations in early November. We're going to Korean BBQ with Chris's family to celebrate three people's birthdays and I think we have our Lego Club's holiday meeting that same weekend.
---
Talk to meeeee! What's new?
Related Posts