Winter (Bingo) TBR
Top Ten Tuesdays were started by The Broke and the Bookish and are now hosted by That Artsy Reader Girl, where we make lists of our top ten books (or something else!) based on that week's prompt. The topics are provided ahead of time and can be found here. Book links bring you to Goodreads or my review.
What a perfect place to share my ideal bingo TBR for the new Winter Bingo card over at Pretty Deadly Reviews. As you saw in my recent Bookmark Lit Bulletin, I managed to fill out the Fall Bingo card fully except for two boxes. As usual, there are many holiday reads to fill the wintery spaces, and this bingo card also continues into January/February. Here are my ideas along with some of the books I've already read for the card.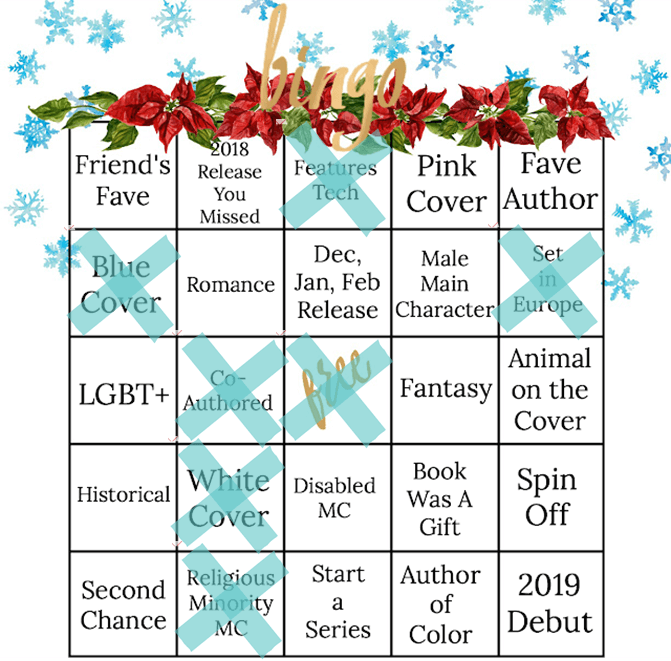 Already Completed / Currently Reading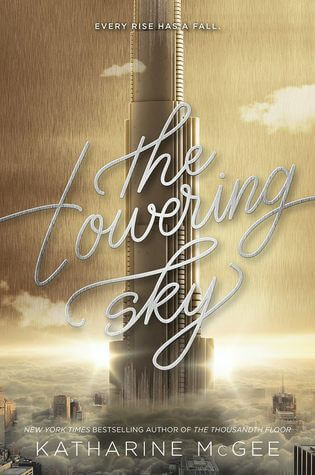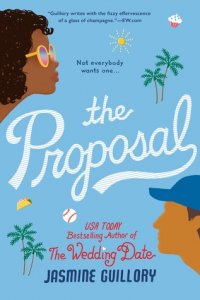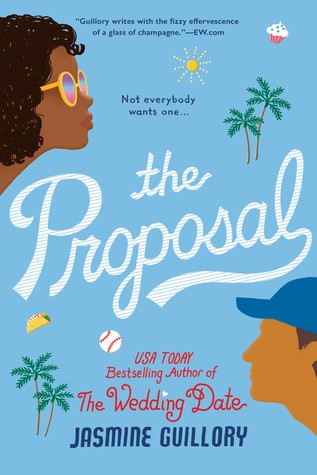 Features technology: The Towering Sky by Katharine McGee
I was hoping to finish this audiobook in November but I wasn't able to do so in time. It was 13+ hours long and I have a lot of podcasts to listen to or Hallmark movies to watch while I get ready in the morning! I was able to finish this one up in early December though. Technology is super involved here, as the book takes place in the distant future and everyone lives in a tower with 1,000 floors…
Blue cover: The Proposal by Jasmine Guillory
I randomly decided to start this one on December 1st because somehow – despite all of the Christmas movie watching and decorating – I wasn't quite ready for a holiday book yet. I think it's because I was planning a clean slate for the read-a-thon that started on the 3rd.
Set in Europe: The Best Little Christmas Shop by Maxine Morrey [DNF]
I knew that the author was based in the UK, so it was a perfect fit here – I usually don't read quite as many. (Sophie Kinsella would have been another option here but I decided to wait a bit on her upcoming book and read a Christmas one instead here). I ended up quitting this one even though it was moderately cute – I just wasn't interested in sitting down and reading it a lot of the time.
Co-authored: Twelve Days of Dash and Lily by Rachel Cohn and David Levithan
I was surprised to see a few co-authored books on my list (naturally, without trying to fill this spot), but this was a no-brainer. I wanted to listen to the audiobook because it was quick and perfect for the Tis the Season-a-thon. I wasn't sure what to expect because I didn't love book one, but felt compelled to read the second regardless.
Religious minority MC: Snow in Love by various authors
This book has four holiday stories so I know it could fit a bunch of categories. I don't read books that have much religion in them overall, so this will work best here. One of the stories has a Jewish main character.
White cover: Season of Wonder by RaeAnne Thayne
This is legit the whitest cover out of all the winter white covers this year! I'm so excited to return to this series and see what everyone in town has been up to. It's a super pretty cover that makes me want to be inside that red house, watching the snow come down in Haven Point.
TBR Ideas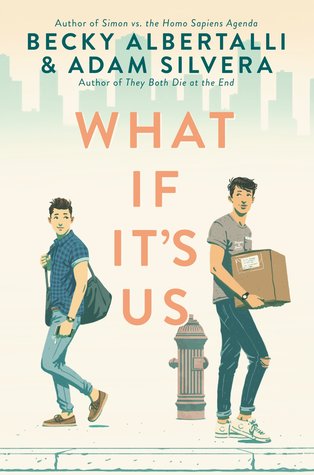 Friend's favorite: Famous in a Small Town by Emma Mills
Also could be used for: Fave author, Romance
I'm calling this a "friend's favorite" because I know many friends who love Emma Mills as much as I do! A lot of them have already read this book as well, so I'm thinking that should count. My plan is to read this as my first book of 2019, because I read another Mills book on January 1, 2018, and it was the perfect way to start the year.
LGBT+: What If It's Us by Becky Albertalli and Adam Silvera
Also could be used for: Co-authored, 2018 release missed
There are a lot of books I could probably use for this one but I'm terrible about tracking things. I've been wanting to give this one a try because I love both of these authors and it seems super cute!
Historical: Enchantee by Gita Trelease
Also could be used for: Fantasy, 2019 Debut
I'm hit or miss with historical fiction but I do tend to prefer some magic/fantasy involved! This cover is pretty gorgeous (I typically dislike face covers too!) and I'm hoping to get to my egalley early in 2019.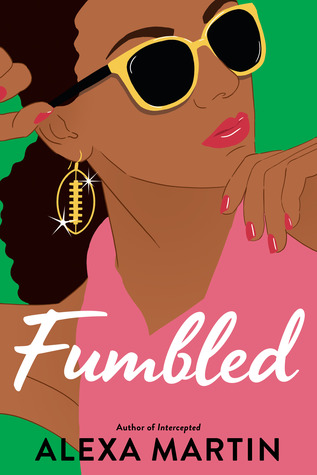 Second chance: Fumbled by Alexa Martin
I'm calling this a second chance kind of book because this author is getting another shot with my. I didn't mind the first book in this series, but the MC was a bit annoying at times. I'm hoping to be wowed with book number two so I can keep reading these football-focused romances.
2018 release missed: This Lie Will Kill You by Chelsea Pitcher
I've had an egalley of this for a while but didn't get to it in 2018. I was on a mystery kick for a while but only read one series (whoops), so this should be top of mind next year to catch up!
Romance: It Started with Christmas by Jenny Hale
Also could be used for: Blue cover, Favorite author
I read plenty of books with romance, so this one won't be an issue. I thought a good legit romance novel from one of my favorite holiday authors, Jenny Hale, would be perfect for this box.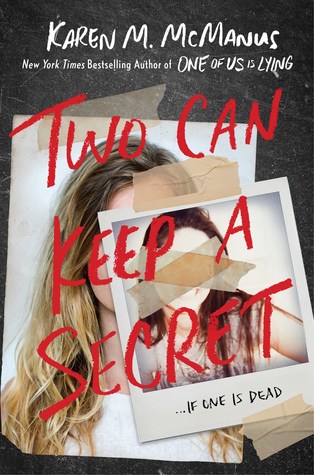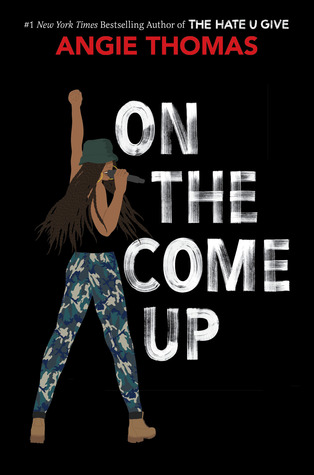 Dec, Jan, Feb release: Two Can Keep a Secret by Karen M. McManus
I LOVED McManus's first book and hope to read this one as soon as it releases! It's in January, so I may end up reading something else for this category first, but we'll see.
Author of color: On the Come Up by Angie Thomas
Also could be used for: Dec/Jan/Feb release
EEEP I am ready for Angie Thomas's next book! I really loved her debut and it made me cry and smile and laugh all at the same time. Give me this story.
Favorite author: Fame, Fate, and the First Kiss by Kasie West
Also could be used for: Dec/Jan/Feb release
Kasie West is one of my all-time favorites, even if her books get a little too similar as time goes on. I've noticed she has a few more unique premises coming up (including her other 2019 release); I am SO ready for all of them!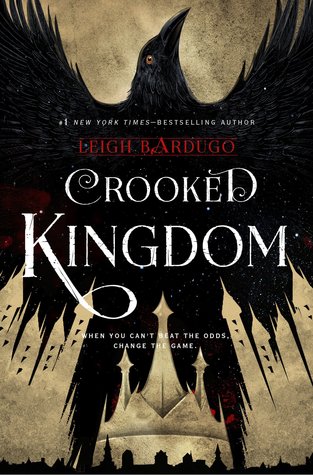 Disabled MC: Crooked Kingdom by Leigh Bardugo
Also could be used for: Fave author, Fantasy, Male MC
I neeeeed to stop putting off this series! I have to reread SoC via audio before diving in to CK. I know one of the main characters is disabled from the first book.
Start a series: Mistletoe Cottage by Debbie Mason
Also could be used for: Romance, White cover
As usual, I'll probably start a bunch of series… but this appears to be a cozy small town series! I got this book for review a long time ago and was waiting for the holiday season, so I will hopefully start it this month?
Pink cover: Just for Clicks by Kara McDowell
Also could be used for: Dec/Jan/Feb release, 2019 Debut
I originally had this as the 2019 debut book but I really don't have any books with pink covers on my upcoming TBRr for some reason! I love this shade of pink too; it's super cute.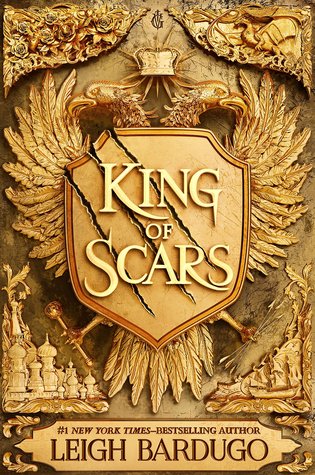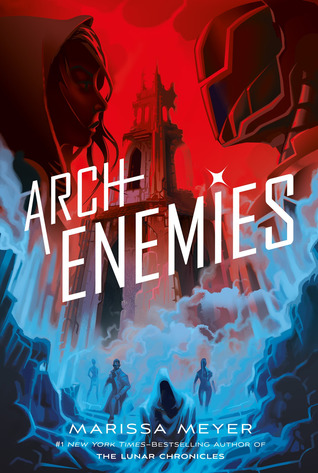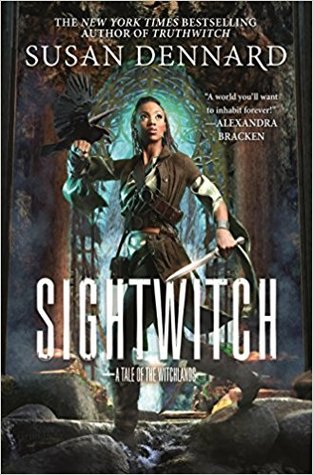 Male MC: King of Scars by Leigh Bardugo
Also could be used for: Start a series, Fave author, Fantasy, Spin-off, Dec/Jan/Feb release
I don't read many books with male main characters but I know for a fact that I'll be reading this book as soon as it comes out. I NEED IT SO HARD. It also fits a lot of other categories, but I think I'd have the hardest time filling the male MC one.
Fantasy: Archenemies by Marissa Meyer
Also could be used for: Technology (?), Fave author
I feel like these books aren't REALLY fantasy – maybe more dystopian? Super powers, for me, are kind of more paranormal… I'm so bad at knowing the difference. Either way, a lot of people shelved this as a fantasy book on Goodreads so whatever.
Book was a gift: Sightwitch by Susan Dennard
Also could be used for: Fantasy
I'm being presumptuous here because I don't know if I'll definitely be getting this for Christmas… but my dad is pretty reliable when he sees a fantasy book on my wishlist! I'll probably end up with this one. If not, I'll read a book I purchased with a gift card and that should count as a gift… I think.
Animal on the cover: Christmas on Mistletoe Lane by Annie Rains
Also could be used for: Romance, Start a series, Blue cover
I just completed this prompt with another book for the Popsugar challenge, but it was in November! Luckily I have one of my for-sure-going-to-read Christmas books here with a dog on the cover.
Spin-off: Family Jewels by Denise Grover Swank
Also could be used for: Start a series, Friend's favorite
I hope to finish the original Rose Gardner series in January, so I can jump into the Rose Gardner Investigations spin-off series later that month or in February. It still has books coming out too! This would be a solid spin-off option for me.
2019 debut: The Art of Losing by Lizzie Mason
Also could be used for: Dec/Jan/Feb release
This book seems quite heavy and I haven't done a lot of ~serious~ contemporaries lately… but we'll see. There are only a few 2019 debut authors I have on my TBR for the first two months of the year.
Related Posts