I don't do as much rereading as I could, should, or want to. I always tell myself I don't have enough time with all of the other NEW books out there. However, the best kinds of rereads that sort of take away from this issue are (a) audio rereads because it's like bonus reading time anyways and (b) rereads of books I read for the first time a VERY long time ago, so it's like I'm reading it again for the first time. I've had success with some nostalgic series in the past. I hope to reread some more recent releases this year though, because lots of books have sequels coming out and I decided I wanted to be prepared!
Last year, I featured SIX books I hoped to reread in 2018. Guess how many I reread? ONE. I reread Caraval in preparation of Legendary and it was an excellent choice, but good lord – I need to prioritize rereading more!!
---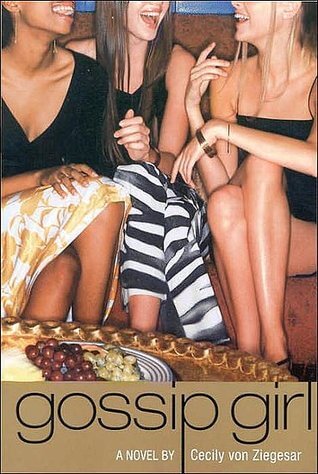 GOSSIP GIRL series by Cecily von Ziegesar
Reason: This is one of two books I'm keeping on here from last year because… I've been itching for more nostalgic rereads after finishing the A-LIST series with Cristina, and this is the ultimate classic high-school-into-college series for me.
Format: I absolutely would love it if this series had audiobooks, but they don't (they might for the first book or something weird?). I recently went and purchased some of the paperback books because they were super cheap but I have to round out my collection between the newly acquired ones and some I have at my mom's house.
When: As much as I'd love to do this immediately, my guess is that it'll happen in the second half of the year. [Yes, my reasoning and wording are pretty much the same as when I wrote this last year.]
PRINCESS OF THORNS by Stacey Jay
Reason: For starters, this is the second book from 2018's list I'm keeping on here. I'm thinking I'd enjoy an audio reread of it. Second, here's what I said the first time around because I'm lazy — I'm STILL pissed we could have had a sequel for this book and people ruined it. Aside from that, I adored this book so incredibly much and haven't stopped thinking about it since I read it. I think that's a great reason to reread it!
Format: I have the ebook copy of this already but I have easy access to the audiobook on Hoopla as well, so I have a feeling this will be an audio reread to try something new.
When: I think January or February would be a great time for this reread via audio because I'm always motivated early in the year. I also love fantasy books when it's cold outside!
SWEET 16 by Kate Brian
Reason: I loved this book over 10 years ago and it's one I've always been curious about since – would it hold up today? I'm going to guess maybe not, but the premise is too good to pass up. There's a whole Christmas Carol thing about it (where you're confronted by your mistakes, not the actual Christmas thing – this takes place at a Sweet 16 party).
Format: I have the hardcover somewhere, at one of my parent's houses? I think my mom's. Either way, I feel like I'd stick with my old copy and really get nostalgic. Plus, it's a quick read regardless.
When: Hmmm, I guess it could really be any time! Maybe September for my birthday since that's kind of the theme of the book?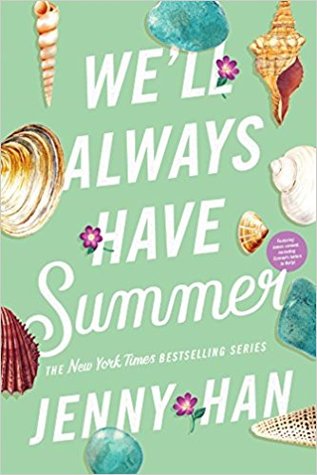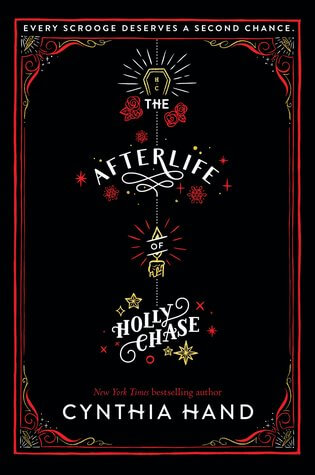 SUMMER series (#2-3) by Jenny Han
Reason: I started my series reread of this over the summer in 2018 but for some reason never made moves to reread books two and three. I definitely want to complete this for nostalgic reasons… but also because I hate not finishing what I start.
Format: I listened to the first one as an audiobook and didn't LOVE the narrator, but she wasn't terrible. I might try that again since the books are super short. I love short audiobooks because I have a terrible attention span when it comes to listening to something for more than just a few days.
When: I think these should be my first summery reads of the year, so maybe the first and second audiobooks I listen to in June. We'll see!
THE AFTERLIFE OF HOLLY CHASE by Cynthia Hand
Reason: This is probably the "weirdest" one on here because I don't like rereading books that I feel like I JUST read for the first time. Sometimes I'll reread a book in a series before the sequel, but this is not the case here. I LOVED this in my 2017 holiday reading and for some reason, I feel super compelled to read it again right away. I genuinely loved this story.
Format: I own the gorgeous physical copy but as I typically do with rereads, I might try to find the audiobook through Scribd or Hoopla next year. I just like the idea of having it be a more casual reread instead of sitting down with the book and reading.
When: Sometime in December, of course!
Related Posts