Okay, this could be an absurd topic, but I need to talk about this. I'm finding myself doing it more and more and it's NOT a good thing but also kind of a good thing???? I've talked a lot about authors that I keep adding to my TBR and never actually read. It's a bad habit and I keep getting stuck on it. I recently noticed that there IS a way to "force" me into reading these authors – request or receive a review copy. Let me clarify again that (a) these are authors I WANT to read but keep putting off for reasons I'm not sure about; I'm not actually forcing myself to read authors just for shits and giggles, and (b) I'm not saying this is a GOOD STRATEGY but it happens to be working for me, so I want to talk about it… and see if anyone else is as garbage as me.
When I like the sound of an author and their stories, I keep adding things and telling myself to just READ one of their books, for gods sake. I don't know why I drag my feet or get nervous about trying new authors (honestly it could just be me getting crushed my review deadlines and blog tours and the never-ending TBR pile in general). I've found that the best way for me to finally get around to reading these authors is just requesting a review copy. Or joining a blog tour. Or borrow an ARC from a friend.
Success Stories
Stephanie Kate Strohm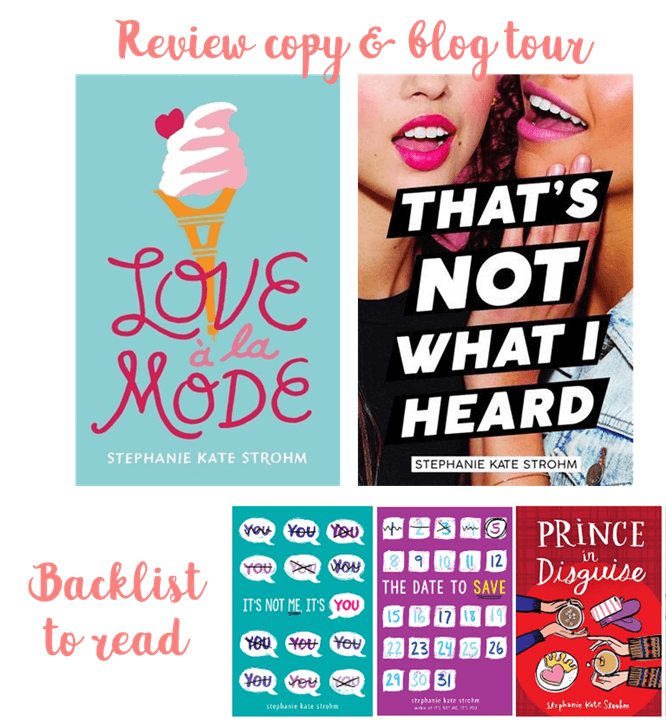 SKS was the first author I thought of because I have a trillion of her books on my TBR and showed no signs of actually reading any of them for way too long. Like, years. How??? I finally requested Love a la Mode because it sounded so cute and I was here for it. I was approved, read the book ASAP, and loved it so much. After this, I even signed up for a blog tour for That's Not What I Heard… aka further motivation to keep reading! Spoiler alert, this book was also excellent.
Jessica Spotswood
I've been aware of Spotswood for a while now and always kind of casually added her books to my TBR. When I saw The Last Summer of the Garrett Girls, I knew I needed it in my life. I read the book immediately once approved on Netgalley and loved it. I also then requested Toil & Trouble, which was primarily edited by her but also had a story by her, and enjoyed that as well. So far, so good.
Courtney Summers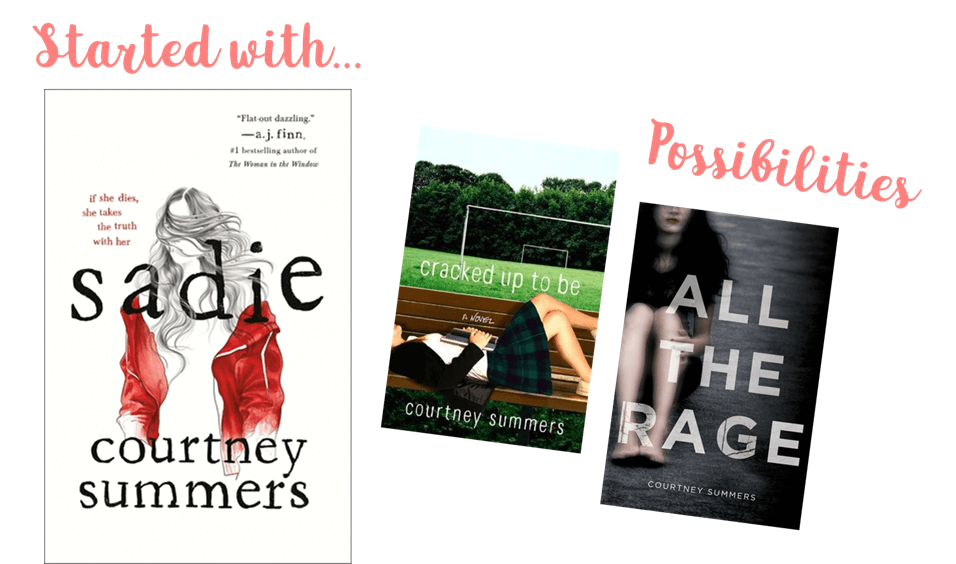 I was on the fence about Summers for a while because her books always seemed too heavy for me. My contemporary mood is usually light, with the very occasional serious book. It didn't stop me from adding a lot of her books to my TBR though. However, Sadie, was an immediate draw for me. A book based around true crime podcasting? Sign me up. I'm still not 100% sure about her other heavy books, but this one was too Lauren-y to pass up and I was NOT disappointed.
Still in Process – Will it Work?
Christina Lauren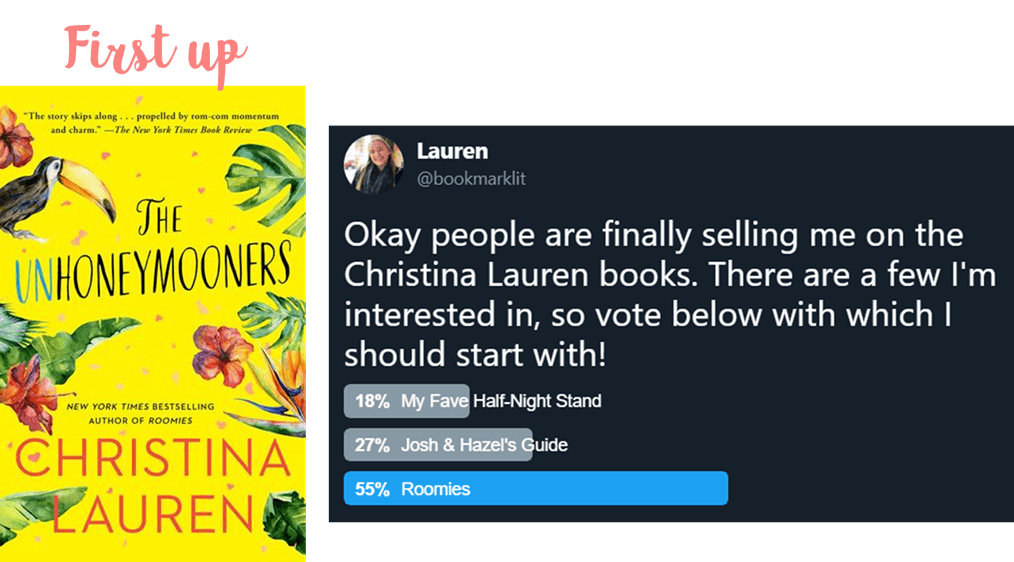 I asked people on Twitter for Christina Lauren recommendations because everyone loves this author duo… and I had no idea where to start. I knew I was not interested in one of their series, but the standalone rom-com style books ALL sounded great. I decided to pull a Lauren (insert Friends reference about "pulling a Monica" here) and request their latest upcoming release instead of working the backlist – The Unhoneymooners. This one publishes in a few months and the cover was enough to excite me! Here's to my first book by these gals.
Eileen Cook
I've owned a copy of With Malice for years and even shamefully carted it to Maine with me when I moved for a year. I still haven't gotten around to reading it… but decided I NEEDED to request You Owe Me a Murder. This book sounds so fascinating. It's now on my Kindle, waiting to be read as my first Eileen Cook book.
---
What do you guys think? Is there anyone else out there who does this? Or do you only request review copies from tried-and-true favorite authors? Let me know in the comments and the poll below! I'm so curious. Check off all the ones that apply to you.

Loading ...
Related Posts