After writing my TTT about my most anticipated books for the second half of the year (and removing any books I currently have for review), it would be good to highlight some review copies I DO have that I'm excited to read! I need to genuinely be a lot better about reading ARCs and sticking to the schedule I've talked about but I just get so goddamn sidetracked all the time. Without further ado, here are some egalleys I have waiting on my Kindle that I'm super pumped to read in the second half of the year!
---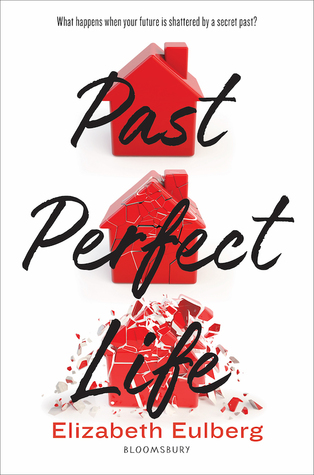 We Came Here to Forget by Dunlop | I requested this a long time ago because I liked the sound of Dunlop's debut (even bought it!) and wanted to motivate myself to read her books. This one is about a skier who loses everything and moves to Argentina to reinvent herself.
Stealing Home by Wallace | I was pitched this one by email and it was a very easy "yes" to make! I love romance books surrounding sports, even if I don't pay much attention to the sport IRL 😉 I love that the MC is gunning to become the GM of a local minor league team and is thrown a curveball (hehehe).
Past Perfect Life by Eulberg | This is another author who I've been really meaning to read. The synopsis is perfectly vague, where the MC basically learns that her entire life is a lie and she doesn't "exist" by the name she knows. So what happened?!?!
The Wedding Party by Guillory | I've talked at length about my weird relationship to this series, but I did HAVE to request this book y'all. The cover is so pretty and I am just so here for hate-to-love, whoops-we-hooked-up storyline.
Truly Madly Royally by Rigaud | I spoke about my royal change of heart lately and this book made it onto my TBR as a result. I even signed up for the blog tour! Ya girl needs reading motivation and deadlines, folks. This looks like such a fun royal romance! I'm a big fan of the Point Paperbacks situation that's been going on and will probably do a feature on it soon…
Well Met by DeLuca | I was so damn excited for this one when I read the synopsis. I honestly am not sure why – I've never even been to a renaissance faire before in my life. I would assume it has something to do with the small town relocation and the general uniqueness of the plot!
She's the Worst by Spieller | This one is about feuding sisters who have to renew their childhood closeness before one of them leaves for college. It seems to involve exploring their hometown together and uncovering secrets about their family/parents! I also love this cover for some reason.
The Tea Dragon Festival by O'Neill | I saw this graphic novel appear in a lot of people's BEA/Bookcon hauls and I was so intrigued. Look how cute the illustrations are!! I can't. I requested the first book in this series from the library and then was approved for this ARC.
You Were There Too by Oakley | My first 2020 ARC is here – wooooof. I still need to read Oakley's debut (good lord it's been on my "must read" list for years now) but loved her sophomore novel. This one sounds awesome, about a married woman who has recurring dreams about a different man… who has been dreaming of her too. (This is like an adult version of DREAMOLOGY!)
Faker by Smith | This is yet another hate-to-love romance – apparently I really do love these, good lord. I requested this for obvious reasons and no it's not juuuust because of the adorable illustrated cover. (Thank you Berkley for always doing this to me.)
Ricochet by Berla | If the words "parallel universes" appear in a synopsis, I WILL request the book. I just will do it. This sounds like such a fascinating story that's right up my alley in my favorite genre. It reminds me of quite a few sci-fi shows and books, so fingers crossed it's interesting!
Husband Material by Belden | And finally, a December review copy! Good lord. I loveeeee the cover because it combines the adorable romance illustrated cover situation I've been loving with a cute watercolor background. The story itself involves a young widow learning a shocking secret when her late husband's ashes are returned to her five years later.
Related Posts