Page to Screen Freebie:
Books I'd Love to See on Screen
Top Ten Tuesdays were started by The Broke and the Bookish and are now hosted by That Artsy Reader Girl, where we make lists of our top ten books (or something else!) based on that week's prompt. The topics are provided ahead of time and can be found here. Book links bring you to Goodreads or my review.
I tend to love when books are adapted for TV or movies. I'm not quite as territorial as I used to be, wanting to keep the magic of a certain book or author all to myself. It's so exciting because I genuinely feel like adaptations as a whole are getting even better and truer to their written counterpart. A recent TTT featured a few books I read specifically BECAUSE they were getting the adaptation treatment, so it even works out for motivating me to read certain things. Today I'll be talking about books that I'd love to see on screen in one capacity or another!
---
TV Shows
Summer series by Jenny Han | I know that love triangles are maybe a litttttle outdated for TV (??) but I still feel like this series deserves something. A TV show would be really nice. Each season could be maybe half of a book, or summer? Or just have three long seasons, one for each summer, with a break in between? I just want to live at Cousins Beach and see it on my screen! Belly grows a lot over the course of the series so I do think it would work well as a show.
Frat Girl by Kiley Roache | I think this reminds me of Greek, one of my all-time favorite shows, and I could totally see this working on TV. They would probably have to stretch the premise to last longer for a few seasons,  but it could literally just be her living in the frat house with ulterior motives and exploring what happens throughout four years of college.
Rose Gardner series by Denise Grover Swank | These books are absurd and I could see them being a Hallmark Mysteries-oriented television show! I almost thought about it in the next section, for their mystery movies, but I think it could last forever on TV. This series plus the two spin-off series? They'd never run out of content!
Made-for-TV Movies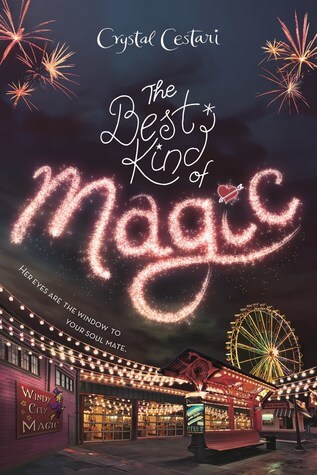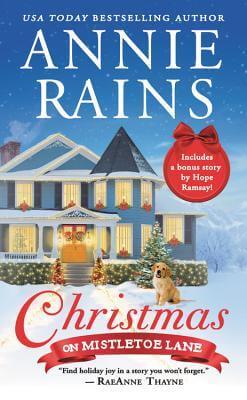 The Manic Pixie Dream Boy Improvement Project by Lenore Applehans | Despite the fact that I didn't love this book, I think it would make such an intriguing Disney Channel movie! The premise or concept was never the issue for me; it was the writing and execution. If turned into a DCOM, it would be awesome.
Windy City Magic series by Crystal Cestari | This series has been so adorable. I view it as a new version of Wizards of Waverly Place and could totally see three separate Disney Channel movies, one for each book. I'd love seeing how they incorporate Chicago and all of the paranormal elements onscreen. It'd be so fun.
Christmas on Mistletoe Lane by Annie Rains | I love this series so far; the town of Sweetwater Springs is totally adorable and picturesque. This 100% deserves to be a Hallmark Christmas movie! It fits that mold perfectly (minus a lot of the cheesiness I've come to know and love on Hallmark Channel). The setting, the townspeople, the romance… all perfect.
Movies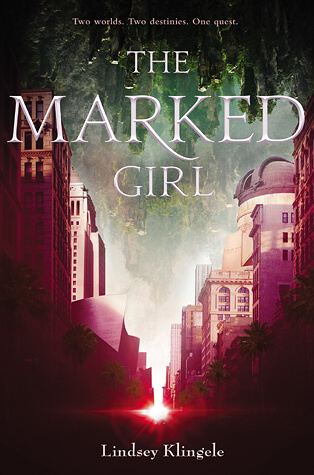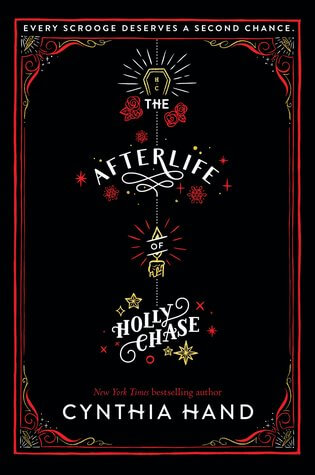 In Some Other Life by Jessica Brody | I've compared this book to The Family Man movie because both offer a "glimpse" into what their other lives would look like if the MC had made a different decision. Everyone knows how much I love books like this, ones about parallel lives, so clearly this would make an awesome film IMO.
The Marked Girl by Lindsey Klingele | I  loved this duology. Maybe it's because I was slightly reminded of The 10th Kingdom and other portal fantasies I've enjoyed lately, but either way… I feel like this book (and its sequel) would make awesome movies.
Don't Date Rosa Santos by Nina Moreno | I really enjoyed this book a lot. Rosa and her family (including all of her neighbors and friends from the town) would create a lively cast of characters in a very vivid setting. It'd offer representation as well as the college decision-making process for a new adult.
The Afterlife of Holly Chase by Cynthia Hand | I sincerely loved this book and imagine it being an awesome modern day version of A Christmas Carol, since it is essentially a retelling of that story. I would love to see this in time for the holiday season.
Related Posts