Information
Despite the fact that I never need motivation to read contemporary fiction, I'm hoping that this read-a-thon will just be a fun reading boost within my favorite genre! I've come to really love Chelsea's channel (video announcement below) and watch literally everything she posts, so I felt very compelled to join in.
This read-a-thon goes from Monday 9/23 to Sunday 9/29, and the liveshow on Chelsea's channel will be Saturday 9/28 at 6pm PST / 9pm EST. I won't be able to watch live, unfortunately, as I'll be up at my sister's college for family weekend and various birthday happenings in Maine, but I still plan to read my buns off.
Goals
There are seven challenges, which I'll discuss and plot out below, so my goal is to read seven books during the read-a-thon! I don't mind if the seventh one is incomplete as long as I manage to start it and make a good dent by the end. My other goal is to read MOSTLY review copies, as that's an area I always need help in. If it's not a review copy, it should be an owned book that's on my shelf and would hopefully apply to my Picky Pledge and/or other challenges I have to complete. I'm also reaaaaally hoping that I can post an Instagram picture for each of the days/challenges.
Challenges & TBR
I'm basing my TBR completely off of the challenges for this round. A lot of them were pulled from my September TBR but weirdly I had a decent amount of non-contemporaries planned for this month? So, I had to add a few recent releases to fit other challenges, which will be great.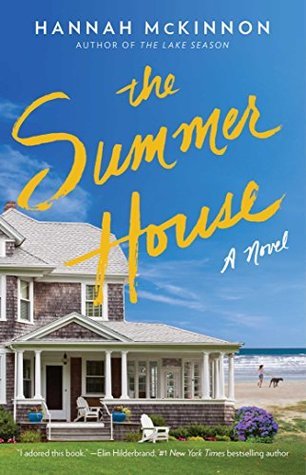 1. Read a 2019 release
Maybe This Time by Kasie West | I've been putting this one off because it hasn't been a hit Kasie West book among my book friends, including my sister (who generally loves everything West writes haha). I did preorder it and the premise sounds wonderful still, so fingers crossed it works for me!
2. Read a contemporary with yellow on the cover
The Summer House by Hannah McKinnon | I have to read this as another book with "The Summer House" as the title for the Popsugar Reading Challenge, and I'm trying to finish up some summer books in September. Yes, this will be at the end of the month, but it still works! It has yellow font, obviously.
3. Read a diverse contemporary (aim to read something outside of your own experience)
The Right Swipe by Alisha Rai | I've been hearing great things about this one overall! The audiobook is somewhere (Hoopla? Scribd?) so this may be my audio pick for the week, since I don't have a physical book of this one. I've seen reviews mention that there are a lot of diverse characters here.
4. Read a contemporary with an illustrated cover
Not The Girl You Marry by Andie Christopher | I'm not sure this will be the winner for the illustrated cover challenge, because I have so many available to me, but it seems like the best option! I'm still aiming to get ahead on my Netgalley review copy reading and this doesn't come out for a long time.
5. Read a dark / hard-hitting contemporary
Past Perfect Life by Elizabeth Eulberg | This seems to be slightly darker, probably more "hard-hitting" than dark, because the MC finds out her father has been lying to her about who she is when she starts applying to college. It's contemporary fiction, not sure about romance, but will deal with her world kind of shattering. This is an old review copy that unfortunately expired so I'm requesting a copy from the library.
6. Read a contemporary with plants on the cover
The Bromance Book Club by Lyssa Kay Adams | I've been suuuuper excited to read this book and I'm so excited it has some cute plants on the cover! I could also use it as my illustrated cover if something else comes up on the plant/flower side of things.
7. Read a contemporary that is beloved by a member of the book community (and shout out the creator!)
Fix Her Up by Tessa Bailey | Okay so this has been a recent favorite for a LOT of people across the community, including Chelsea, Madalyn, Alexa, and Nick (to name a few favorites). I can't tell you for sure if I'll read this one because they whole ~babygirl~ conversation is making me second-guess it. This is my best pick for right now based on my mood though.
View this post on Instagram
Related Posts