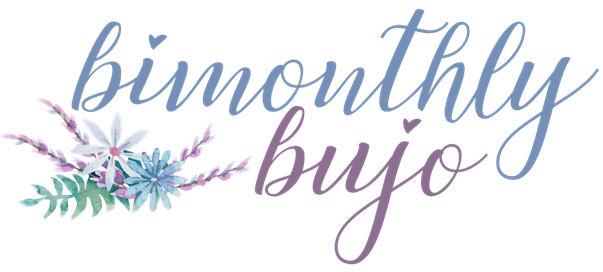 When I mentioned the idea of sharing layouts from my reading-related bullet journal on the blog, most of you seemed interested to read about it! I can't justify making one post each month dedicated to the 3-4 bujo pages I make during that month, so I thought doing a little bullet journal update every two months would be fun instead! In these posts you will see all of the new pages I added during the past two months.
---
July New Releases: I've been keeping my spreads super simple lately and this is a leftover picture from last month! The Summerathon page was from June but the next page begins my July-related layouts, obviously.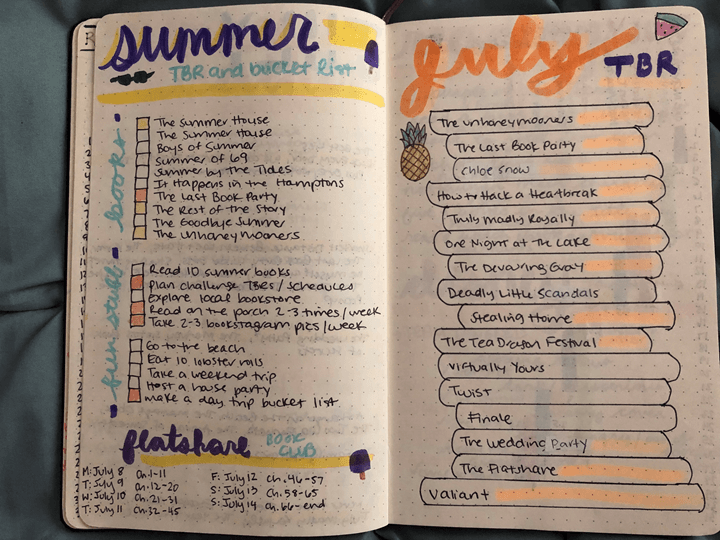 Summer TBR and Bucket List / All Grown Up Book Club: I made a post on the blog where I discussed some of the books I wanted to read this summer, as well as the summery things I was hoping to accomplish outside of reading! I did a decent job in July for some of these. I also included a little schedule for the All Grown Up Book Club's reading of THE FLATSHARE in July.
July TBR: Pretty straightforward TBR and I did really well on it! I had a mix of required reading books, readalongs, book clubs, review copies, etc. As usual, I did the worst at reading owned physical copies of books. Oh well.
July Reading Tracker: I read very consistently in July and managed to finish my "reading numbers" in the middle of the month. Everything else from there was just a bonus! I got 14 books completed, if I remember correctly.
Reading Rush and Disney Readathon: The Reading Rush took place at the end of July and was a little boost to my reading, as I mentioned. I didn't check everything off on this page, but I did manage to read most of my books for the Reading Rush. I also successfully completed the Disney read-a-thon in August.
Diviners Readalong: I didn't realize this was starting in August so it came in pretty hot for me, but I am LOVING it so far. We're working through LAIR OF DREAMS as we speak and the first book was so wonderful.
August New Releases / ARCs: I didn't have a lot of August new releases I was excited for, or even review copies! This was nice, actually, because I was able to use ARC August to read upcoming books and other backlist review copies, without feeling pressured to read August ARCs as well.
August TBR: My August TBR  had some coding involved because I wanted to keep track of what I could read  when. The Disney read-a-thon happened throughout the month, along with ARC August, but there were some books I had to read before others. I tried to get those ones done early. I did…not read a lot in August.
August Reading Tracker: As you can see, I spent a lot of time with most books. I didn't love most of the books I read, though, so that didn't exactly help my reading mojo. THE DIVINERS and DEADLY LITTLE SCANDALS were the top books of the month.
Related Posts