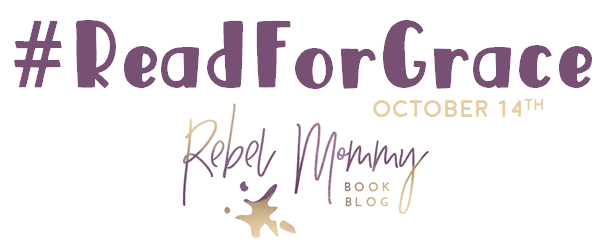 Original post HERE
Hi friends, just wanted to pop on here quickly to remind you that today we are reading in the memory of Grace at Rebel Mommy Book Blog, who lost her battle to cancer over the summer. Today is her birthday. She was one of the brightest lights and sweetest people in our community, so we are reading books she loved or books she had left on her TBR to honor her. Consider joining us and please consider making a donation to one of the following:
Her breast cancer charity of choice was Metavivor – donate here
Her husband and family are participating in Making Strides for Breast
Cancer on 10/20 – donate to their team here
Today you'll find some photos on Instagram or messages on Twitter using the hashtag, sharing our reads and memories of Grace. Please check them out and share if you'd like! I made sure to post a classic Grace picture on Instagram, where she was always found with a Kindle on her lap and a coffee in hand. I'm excited to get started on this book today.
---
Related Posts