As you saw in my sign-up post, I'm joining the OWLS readathon! I've decided to become a Hogwarts Professor focusing on Muggle Studies. This career choice allowed me the most flexibility with the prompts, as you'll see below.
Career Choice / Prompts
Courses for my career
I chose the Hogwarts Professor of Muggle Studies for my career. With this choice, I need to take seven classes total. Defense Against the Dark Arts and the course for my chosen subject (Muggle Studies) are the required classes, and then I can take five more of my choosing! Like I said, this allowed for the most flexibility for me in my reading choices and TBR. We'll see if I can get all twelve done though! For NEWTS later in the year, I will need to get an O in the subject I'm teaching (Muggle Studies), E in Defense Against the Dark Arts, and at least two A's in secondary subjects of my choosing.
All of the options and TBR
Here's a reminder of the list of potential courses to take and the book-related prompts for them. I'm also including the books I chose as POSSIBLE TBR options for them. As always with my mood reading, this is subject to change!
Ancient Runes // Heart rune: heart on the cover or in the title // The Honey-Don't List
Arithmancy // Magical qualities of number two: balance/opposites – read something outside your favorite genre // Deck of Omens
Astronomy // Night classes: read majority of this book when its dark outside // TBD!
Care of Magical Creatures // Hippogriffs: creature with a beak on the cover // House of Earth and Blood
Charms // Lumos maxima: white cover // The Art of Lainey 
Defense Against the Dark Arts // Grindylows: book set at the sea/coast // The Summer of Impossibilities
Divination // Third eye: assign numbers to your TBR and use a random number generator to pick your read // TBD!
Herbology // Mimbulus mimbletonia: title starts with an M // The Mall
History of Magic // Witch hunts: book featuring witches/wizards // Blythewood
Muggle Studies // Book from the perspective of a muggle (contemporary) // Four Days of You and Me
Potions // Shrinking solution: book under 150 pages // Saga volume 8
Transfiguration // Animagus lecture: book/series that includes shapeshifting // Soulless
Books Read (7)
Required Courses:
Muggle Studies and Defense Against the Dark Arts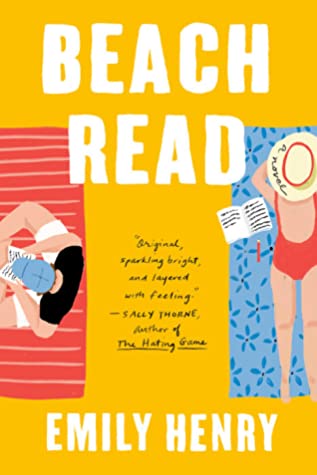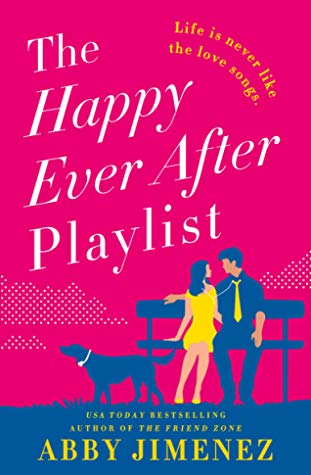 I started BEACH READ initially thinking it would be for Muggle Studies, but then I reworked everything to fit THE HAPPY EVER AFTER PLAYLIST into the challenge. BEACH READ classifies as Defense Against the Dark Arts because it's set at the coast or near a body of water. Muggle studies is for a book about muggles, aka contemporary. I'm able to use HAPPY for that.
Remaining Courses: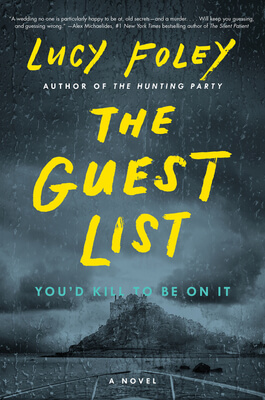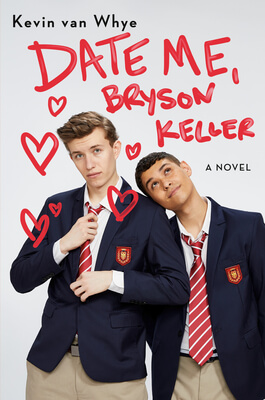 I read the eight volume of SAGA for my Potions course, because it was under 150 pages (Shrinking Solution). THE MALL counts for Herbology (Mimbulus mimbletonia: title starts with an M). THE HONEY DON'T LIST works for Ancient Runes because it has a heart on the cover (Heart Rune). I was excited for THE GUEST LIST so I decided to read it ASAP, which is applicable for Arithmancy – it's a mystery/thriller/suspense kind of book, which is not my usual genre of contemporary. I ended up using the random number generator two times with my review copy spreadsheet for the Divination prompt (assign numbers to books on the TBR and see what the random number generator picks for you), and both times came up as DATE ME, BRYSON KELLER. The universe was telling me to read this book because it was exactly what I needed for a slump-buster.
Related Posts