As we're all going through the same global pandemic with various levels of "stay the F home," I thought it would be fun to highlight the good things in each week, instead of dwelling on the negatives, the unknowns, and the uncertain future. I tend to do some kind of wrap-up or rundown of my week/month/etc. on Fridays each week (often linking up with Friday Favorites/Currently) so this isn't too much of a diversion from that.
---
✨ Fast and Furious Movies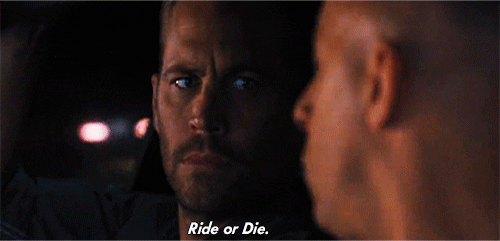 Just when this was all beginning, Chris and I borrowed all of the Fast and Furious movies from my parents to watch at home. AND IT WAS THE BEST DECISION. I had seen the first 3-4 when they came out, got behind on a movie or two, and then never went back to watch them because Paul Walker's death seriously upset me. I've only FINALLY been able to watch and it's still so bittersweet. These movies are utterly ridiculous but so, so entertaining. The bond that they all share throughout the movies, the people in the crew that join them (Tyrese, Ludacris, Gal Gadot, and more!) — ugh it's all so good and just perfect for this time in our lives. I definitely got sadder and sadder as we approached the seventh movie though.
---
✨ Pandemic-Related Meal Prep YouTube
I'm not sure why but I always love watching meal planning and prep videos! This was probably sparked from my desire to find healthy YouTube channels and/or people who followed WW for inspiration, but eventually moved into motherhood channels (yes, I am not a mother) and related cleaning, grocery hauls, meal planning, etc. videos. My enjoyment of these has definitely been heightened in the pandemic because it's fun to see what people can find when they shop and how they develop meals from their groceries. I've been so addicted!
---
✨ Elicit Brewing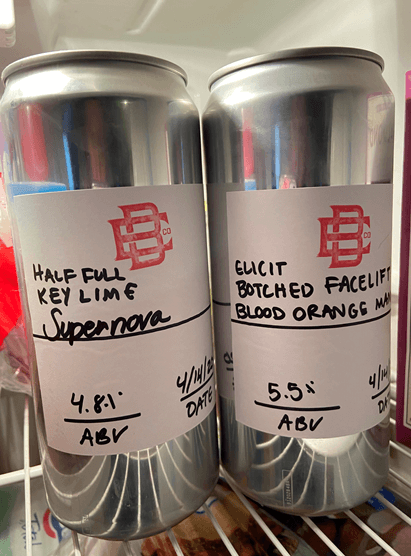 I keep mentioning my fave beers from Connecticut Valley on here, but I decided to do a pickup for some new ones from Elicit Brewing. This is the best brewery around for activities like arcade games and food, so we're really missing it in our lives right now! I surprised Chris by picking up one of their house-made sour beers that we like as well as another they sold from another brewery. Gotta spread my beer money around to support my favorite places! It makes me happy to keep drinking craft beers from them during quarantine.
---
✨ Zack Morris is Trash
Okay, Saved by the Bell fans – don't come at me. I love the show too – it's terrible and great. However, these videos are so fucking hilarious. We found them a couple of years ago and watched a bunch, but they recently came back up in Chris's feed. We watched a ton of the newer ones this week and I just laugh the ENTIRE time. It's hysterical to me. They basically take an episode of the show and dive into why Zack Morris is overall a pretty terrible human.
---
✨ Lego Room Organization
We have a spare room at our house that currently has all of our Lego-related things (along with my closet and a set of drawers for more clothes for us too). It was really a mess of just storage and things piling up, so we've spent the last week finally getting to tidying it up! We still need to sort a lot of pieces and really fill up those bins we have, but it'll be a slow process. We bring my desk chair upstairs when Chris needs it to sort. We brought our beanbag chair up for me last weekend to watch some Schitt's Creek together while sorting. It's just nice to have another space in our house to use during this time of being stuck at home. I ordered more fairy lights to hang in here to make it even cozier.
Related Posts