The Day Zero Project made it on my radar a few years ago when I started following Stephanie's blog, Not Entirely Perfect. This project is where you make a list of 101 goals to complete in 1001 days, which is just under 3 years (2¾ years). It's fun to plan out the goals you think you may have over that time frame because you can mix in easy one with more difficult long-term ones. So, I did make a list at the time and did… somewhat okay… with a lot of the goals. I ended up quitting because the goals weren't related to my life anymore, with the move and other priorities shifting. When Stephanie posted how to make a 101 in 1001 list, I decided it was time to do it again. I think I'm ready to do it again now that my life is going to be somewhat settled in the near future lol. I started the list on December 1, 2018 so it will end on August 28, 2020. I decided to share my list here with you. Here's my list on the website if you want to follow me or check in on my progress!
---
Blog
Make a decision for or against blog rebrand (and execute) | You know I've been considering this for a while. I want to make a choice and either go for it or officially decide to keep Bookmark Lit as is.
Post challenge updates each calendar year during it | I want to include progress updates throughout each year (2018, 2019, and 2020) on the blog.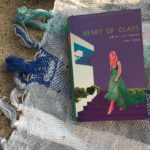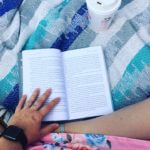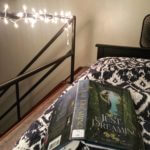 Books & Media
Take a picture every day for a month | This is something I've wanted to do for a while, just as a way of recording things I do or see. I think I take pictures on many days, but probably never 30-31 days in a row.
Start and finish a show out of my comfort zone | I like very specific TV shows and really only get out of that comfort zone when I watch something (a) Chris wants to see or (b) has really great reviews. I'm thinking the most likely candidate here will be The Wire or The Walking Dead.
Read a self-help book | Not sure which book or what topic, but something self-improvement related.
Finish Skins | I loved the first handful of seasons but lost it when I had to get the discs out from Netflix instead of streaming. I hope to either start over and finish, or just finish from where I left off (by restarting that season).
Ask 15 friends to suggest one book and movie; read and watch them all | I've seen this goal on the project's website in a different flavor, but I brought it down to 15 people and wanted to also do movies. I know I can head right into the blogosphere for these recommendations 😉
Participate in Dewey's 24 Hour Readathon | I'm glad this project goes for almost three years so I have the option to do this multiple times. They happen during April and October each year, so I have quite a few to choose from when the time comes.
Watch three black and white movies | I haven't seen very many of these, so I don't know where to begin… aside from researching classics. I'm thinking something Audrey Hepburn will be in there.
Read over 300 books | This should be easy, but honestly – who knows what my life will be like in a year or two or three? I currently read anywhere from 150-180 books a year, but next year I'm thinking of 120 for my challenge. I picked 300 books because it would average out to less than 10 books a month. Just in case! [In progress!]
Finish Chasing Life | Honestly this one is probably the easiest on here, but I wanted to motivate myself. I loved the show and stopped watching with just a handful of episodes left. I hope to finish it up and be forever sad it was cancelled.
Read a classic through Serial Reader | I completed this by reading TWELFTH NIGHT by Shakespeare.
Complete a month-long Bookstagram challenge | I usually peter out on these as the month goes on, so hopefully I'll be able to get one done over the next few years.
Buy and read a book without checking Goodreads first | Obviously GR is a lifesaver for all of us, but I sometimes miss the days I would pick up a random book in the store and just read it ASAP. I hope to read the synopsis, buy it, read it right away, and THEN see what others thought on Goodreads.
Watch three Jackie Chan movies | I've said before how important his movies are in Chris's family, so I hope to get a few out banged out over the next few years. Time always goes kind of quickly, especially when I always have lofty movie goals, so I picked three to be safe. [In progress – I've watched one so far]
Read a Jane Austen novel | I know, I know. I haven't read one since high school so I really would love to accomplish this at some point in the next few years. I'll need recommendations when the time comes!
Spend a full 24 hours off of social media | This is a big one for me because I seriously spend way too much time flipping between ALL social media pages. I hope I can pull it off. Serious question: does Snapchat count as social media?!
No screens for 12 hours | This is another even more challenging one, I think. I would love to spend the vast majority of a (weekend) day without looking at any screens. From when I wake up until 12 hours later, I will not watch movies, check the internet, go on the computer, watch TV, or anything. I want to hike, explore, go out to eat, and read books.
Reread Harry Potter again | I can't decide if I want to do the full audio reread again or if I want to reread using the illustrated editions. I may do a mix of both, but I want to get this done by 2020.
Watch 26 movies I've never seen starting with each letter of the alphabet | Self-explanatory and hopefully not too challenging! I'll have to compile a list of ideas. [In progress!]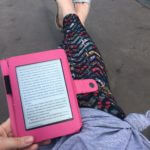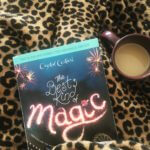 Career
Determine and start next steps for school and/or career | I've been debating going back to school essentially ever since I graduated with my Bachelors. I don't want to say I'll get anything started by the time this list is over, but I would love to make an actual decision. I need to finalize what I'd go back for and my general goals for my career as a result.
Develop a social media and marketing plan for work | I did this a long time ago, since I handle all the marketing, but I want to do a better job of advertising the company.
Make a placement with salary over $100k | I work as a recruiter, so I have to make different kinds of placements. I hope to make a nice big one (I usually focus on smaller or temporary positions, since I'm always working on a million other things for the company).
Financial
Buy a house | This is a big one but it seems possible based on our goals in the coming years. We're not totally sure where we want to go next or long-term, but I definitely want to have a house by 2020.
Complete a no spend month | I did this a few years ago and was moderately successful. I think I need stricter goals and rules. I may wait until we aren't in Maine anymore to do this, because going out to eat and other fun activities would need to be "allowed" during the no-spend month somehow.
Acquire a good vacuum | I've been so annoyed with buying one shitty vacuum after another! I hope to get a new, REALLY good one by 2020. I didn't use the word "buy" here because I think I may be able to get it as a Christmas gift or something, depending on who I ask and when.
Donate $100 to charity | Very feasible over the next few years. I should clarify and say I don't mean all in one shot – just a bit here and there, or a good chunk, to get to $100 or more.
Buy a new couch | This goes along with the house thing. I want a nice, comfy, huge, L-shaped couch for a future living room. We haven't bought one yet (we have a hand-me-down from my boss AND a futon right now) because I'm waiting to have a final room to put it in… instead of apartments.
Create an emergency fund of two months salary | I know most people have a bigger one, but it's hard to save money with all these student loans. I need to beef up my savings account and it's a goal of mine to have that fund built up at some point.
Donate $5 for every task I don't complete AND save $5 for every task I complete | Combined these two into one here… I want to donate $5 to charity for every task I don't complete on my list, and save $5 for every task I do complete. I think I'll do the saving one as I check things off. I just completed one goal the other day, so I already moved $5 into my savings.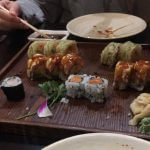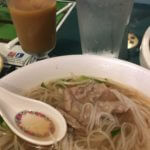 Food and Drink
Learn how to make a recipe from Chris's mom | We learned how to make wrap (spring rolls) when we were home in January!
Go to a Diners, Drive-ins, and Dives restaurant | I used to love this show and there's one in Connecticut, only a few minutes away from my workplace. I'm also going to see if there are any around Portland or in Maine/New Hampshire for the near future instead.
Host a dinner party | I've only had people over for a homemade meal a few times and it wasn't really a dinner party. I hope to gather people around and cook dinner for a crowd someday.
Open a cookbook to a random page and make whatever is on it | Self-explanatory and fun!
Go to Treehouse Brewery | There's a super popular brewery in Mass that everyone loves… and it's in a treehouse! Chris loves treehouses (but not breweries) so we'll see if I can get him to join me. It seems suuuuper busy all the time so hopefully in a year or so it'll calm down.
Make a recipe from another country I haven't before | I have some ideas for this one but I just want to browse Pinterest or a cookbook and make something that isn't Mexican, Italian, etc. It's too easy to get stuck in cooking ruts!
Go to a theater with dining inside | We've done this twice now and it was so fun! We go to Smitty's, which is a small chain around our area in Maine. We go all-out with milkshakes, an appetizer sampler, and buffalo chicken wrap.
Drive over an hour just for a restaurant | I've probably already done this before but I love the idea of taking a little road trip just for some really good food. I'm sure we'd do something else while there, but the focus should be the meal.
Go to brunch with a group of friends | It's been a long time since I've had brunch with my girls (like… right after college I think?) and I feel like I'm missing out on something lots of people love doing.
Try a new type of alcohol | I tried Disaronno on New Years for the first time – delicious with Coke!
Health and fitness
Donate blood AND find out my blood type | Another self-explanatory, two-part combo.
Complete a day-long cleanse | I've never successfully done one because I love eating so much but this has been on the brain for a while. I haven't figured out what I'll do but probably a juice cleanse?
Complete Couch to 5k | I hate running so much but honestly my life would be easier if I just DID it. I hope to complete this program at some point because it's really beneficial.
Get a facial AND treat myself to a full spa day | Again, combining two here for ease but also obvious. I've never done either one of these things.
Reach my goal weight | I am scheduled to reach this number sometime by summer of next year as long as I keep counting calories and successfully losing weight, but I'm happy to give myself a longer timeframe.
Organization
Go through the closet and get rid of old clothes | I do this in very little bursts every once in a while but I am super overdue for a huge cleanse. I always hold onto things WAY longer than I should. It'll feel nice to reach my goal weight, clean the closet, and buy better clothes for my body.
Organize seasonal decorations | We literally have a big tub of Christmas ornaments (without a lid somehow) and various bags full of things. They're all currently in storage at Chris's parents' house but I hope to get a real way of organizing and storing these things.
Cull and organize my Pinterest boards | I started out with a "food" board but have since branched out into different categories of food and drinks, so I need to go through my original board and move things around. I use Pinterest ALL the time so this will be very helpful.
Complete a 12 month planner | I love buying planners and letting them go to waste. I don't even want to think about how much money I've wasted on these things, honestly. I hope to actually use and complete a 12 month planner for once. [In progress!]
Start to plan a new list before this one is over | I'd love to get ideas going for my next round of 101 in 1001 before the first round is over.
Develop a filing system for bills and documents | Honestly I could not be more disorganized with this. I have no idea where some things are and it's reaaaally not a good thing. I need a filing cabinet or just some better way to handle it.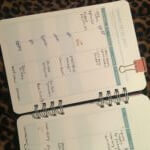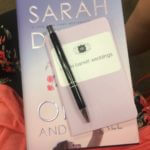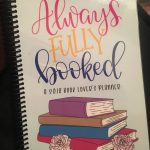 Personal
Own a pet | This is another one that obviously needs to be completed once other things fall into place. That could be moving home, getting a house, etc. I kept it vague with "pet" because we've always talked about starting with a cat, but we've been itching for a dog. Worse case scenario if the timing doesn't work, I'll get a fish to check this off.
Vote in a local election | Because of living in a variety of towns over the past few years, I've only voted in 1-2 local elections. I won't be able to again until later in 2018 when I settle back somewhere (hopefully).
Treat myself to a new designer purse | I've almost done this so many times but I keep holding back. I think I'll wait for a good Christmas bonus again or commission payment.
Learn how to use a curling wand | I have one and it looks good with my new-ish hair color situation, but I quit using it after a week. I need help.
Learn something from YouTube | Hopefully I can keep this separate from the one above, but I'd love to learn a new skill or something from YouTube.
Identify 100 things that makes me happy | Something to do on a rainy day, perhaps.
Build a MOC | This is Lego speak for "my own creation," which is just building something from scratch without instructions. I've made quite a few in the past but honestly it's been more than 6 months since I last did.
Take a free online class | There are a lot of options for that kind of thing and I'm not sure what I'll take yet, but I've been wanting to do this for a few years.
Get another tattoo | I have two specific ideas for this but haven't gone for it yet.
Visit my nana | I see her during select holidays but really should go see her otherwise while I still can. She's 95 years old and not doing as well lately.
Take a week off from work | I really don't ever take off a full week from work; I like long weekends or random days off. I'm trying to plan out a good, real vacation at some point so I can have a nice actual break from the crazy.
Do a random act of kindness for a stranger | Something simple is all ya need.
Give birthday presents to Cassie, Natasha, and Alaina in one calendar year | My friends and I don't really exchange gifts anymore, now that we're out of college and it's hard to see each other, but I would like to buy them each a little something.
Buy a pair of Bean boots | I always buy knockoff versions of more expensive things that I want, and then say I'll get the real thing later. I hope to upgrade my somewhat crappy snow boots to LL Bean's amazing snow boots at some point.
Bake something from scratch | I'm a boxed kind of girl, if I actually bake at all! Whoops. I ended up making banana bread with Chris on a snow day. Simple, but definitely counts as "from scratch!"
Learn to drive a stick shift | One of those things you need to know.
Portland
Hang out at Thompson's Point | We had a full day over there, which you'll be learning about tomorrow in my Lauren Lately post.
Visit three downtown restaurants | We like to eat near our apartment or in South Portland because it's harder to get downtown. I'm always nervous about it being too crowded or taking reservations, etc. I hope we can visit a few more places when the weather gets nicer!
Hike three new trails in Maine | We have a favorite that we go to a lot, but I definitely want to explore at least three more before we leave.
Ride bikes downtown | There isn't much of an enjoyable path directly downtown, but I'm happy to use the trail going around the city again. I want to do this at least one more time but I see us doing it a lot more in the warm weather.
Visit a Portland brewery | I may be able to cheat and use this with the Thompson's Point goal but nonetheless, there are so many breweries around here and I want to enjoy one.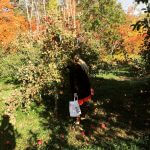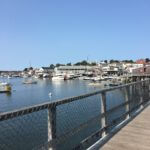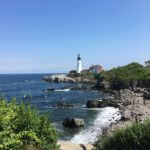 Seasonal
Go sledding or ice-skating | Haven't done either in a few years!
Cut down a Christmas tree | I'm a huuuuge fan of real trees but we usually get them from a pre-cut tree farm instead of the cut-down-yourself variety. I think it'd be fun to do that again because the last time I did was with my parents in high school.
Visit a tree-lighting ceremony | Portland had one downtown but we didn't make it, so hopefully we can do it again at some point. I know there are plenty all over the place.
Try 3 skiing mountains in Maine | I know this could go under the Portland section but it's more seasonal so whatever. There are quite a few close-ish to us so I know we can make it happen. [In progress! We've gone to two and we're at one in NH today, which I might count…]
Go to a new beach | Similar to some other Maine-related goals, but doesn't have to be in ME.
Travel
Attend a real Comic Con | The Rhode Island Comic Con always has great people, including wrestlers we like, so I want to get to a big/real one at some point.
Go on a cruise | I hope we can make this one happen because it's kind of a crazy few years.
Go to Hilton Head Island | I want to go back to HHI with Chris and enjoy ourselves as a couple. I love that place and don't think we got to experience it as much… mostly because of the rain though!
Stay in a tiny house or treehouse | Chris has had this goal for a while (he wants to actually have one though) and it would be a lot of fun here in the woods of the northeast.
Go to the dinosaur museum | I think there are actually TWO of these in Connecticut but I remember enjoying it a lot as a kid. Not the same now, I'm sure, but I still want to go.
Attend a hot air balloon festival | Another somewhat easy Connecticut event!
Attend a WWE event | We went to see a WWE Live event in downtown Portland. Now we've seen RAW, Smackdown, and a Live event. All that's left is a PPV!
Go to Charlotte | I reaaaallly wanted to make this happen in 2017 but I think we can finagle it for 2018. Not sure when but it'll obviously be during Panthers football season. That's the whole point, after all.
Visit the west coast | My friend is getting married in California this year, so hopefully it's that easy!
Go on a girls trip | I have two bachelorette weekends coming up in 2018 too.
Get a passport | Yes this embarrassingly hasn't happened yet.
Go to a zoo | We've been to a few and I don't love zoos really, but I like to get the experience every once in a while. We'll see where we end up going for this one.
Go to Canada | I live close enough to Niagra Falls for this to happen pretty easily (6 hour drive to the Canada side), but I've never been there. I need the passport first.
Travel to a state I haven't visited before | I haven't been to a lot of states and I don't know how easily this will happen either, but I may have to cheat when we go to the west coast/California.
Go camping | I'm not a huge camper (my family had a nice camper in high school but that was barely considered camping), but I'd love to go at least once. Maybe to the beach and/or Cape Cod.
Make a list of 50 places I would like to visit in my lifetime | Another rainy day list.
Go on a road trip with no predetermined destination | I've always wanted to do this!
Go to Disney World | I wish I didn't put this because it may be hard to plan, but this is definitely more of a 2019 thing. Chris's sister is going this year and I wish we could pull it off to go too.
Go to Bryant alumni weekend | We've been planning to go for our five year anniversary (2018 – gah!!!) so this will hopefully be an easy one.
Watch a sunrise and sunset in the same day | Seems easy enough!
Plan a trip out of the country | I definitely can't get out of the country (more like Europe or Mexico maybe) during this timeframe, but I want to at least look into planning a trip and maybe even book some elements of it.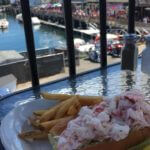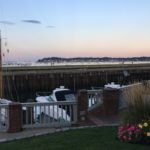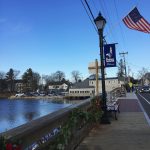 Related Posts