I loooove watching shows. I really used to binge-watch like nobody's business during college because of my schedule. The earliest I had class was 9:15 sometimes and it was two days a week; otherwise I would never have it earlier than 11. This meant that from basically 9 or 10 PM until 2 AM, I would be in bed watching Netflix. I binged some of my all-time favorite shows this way, including…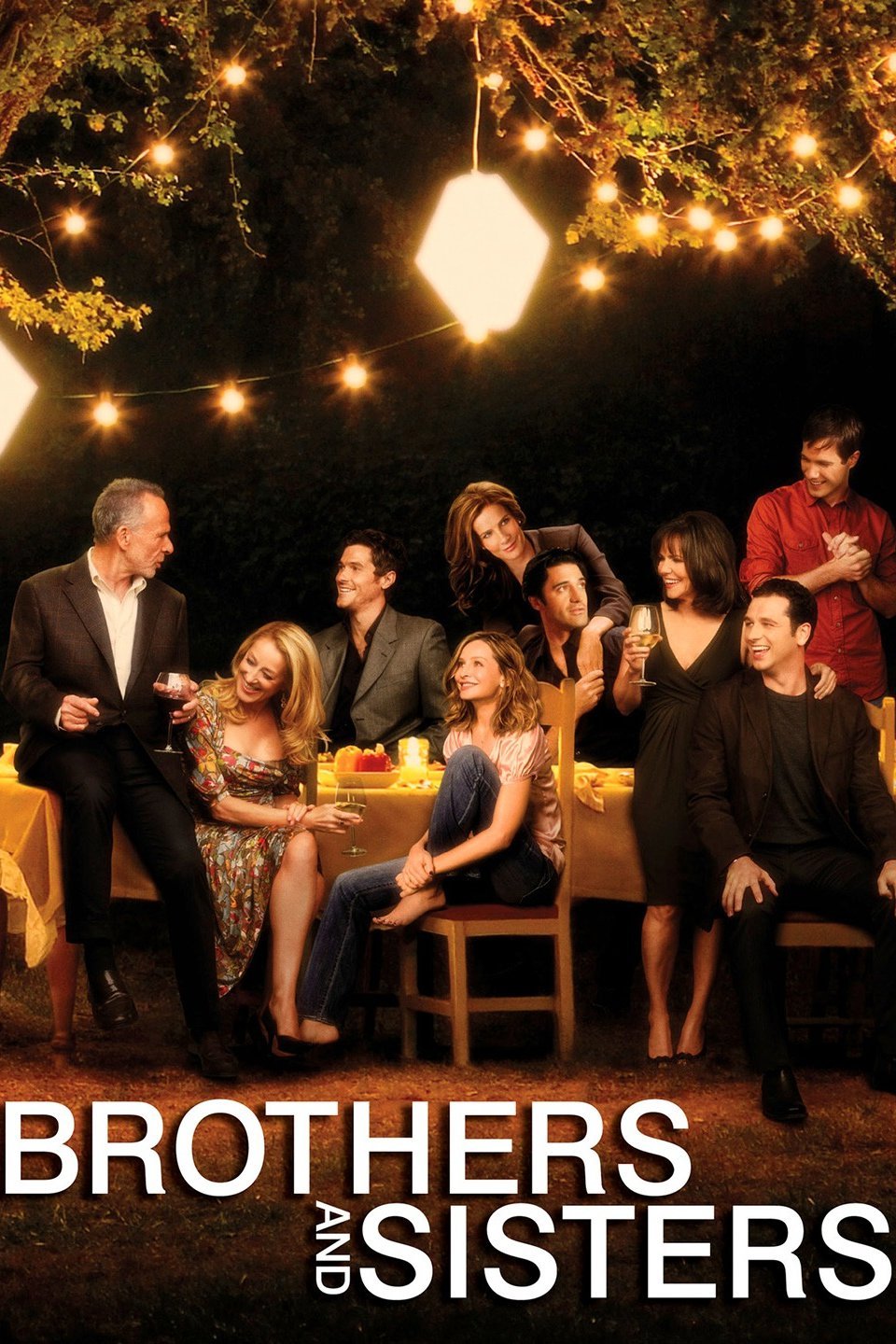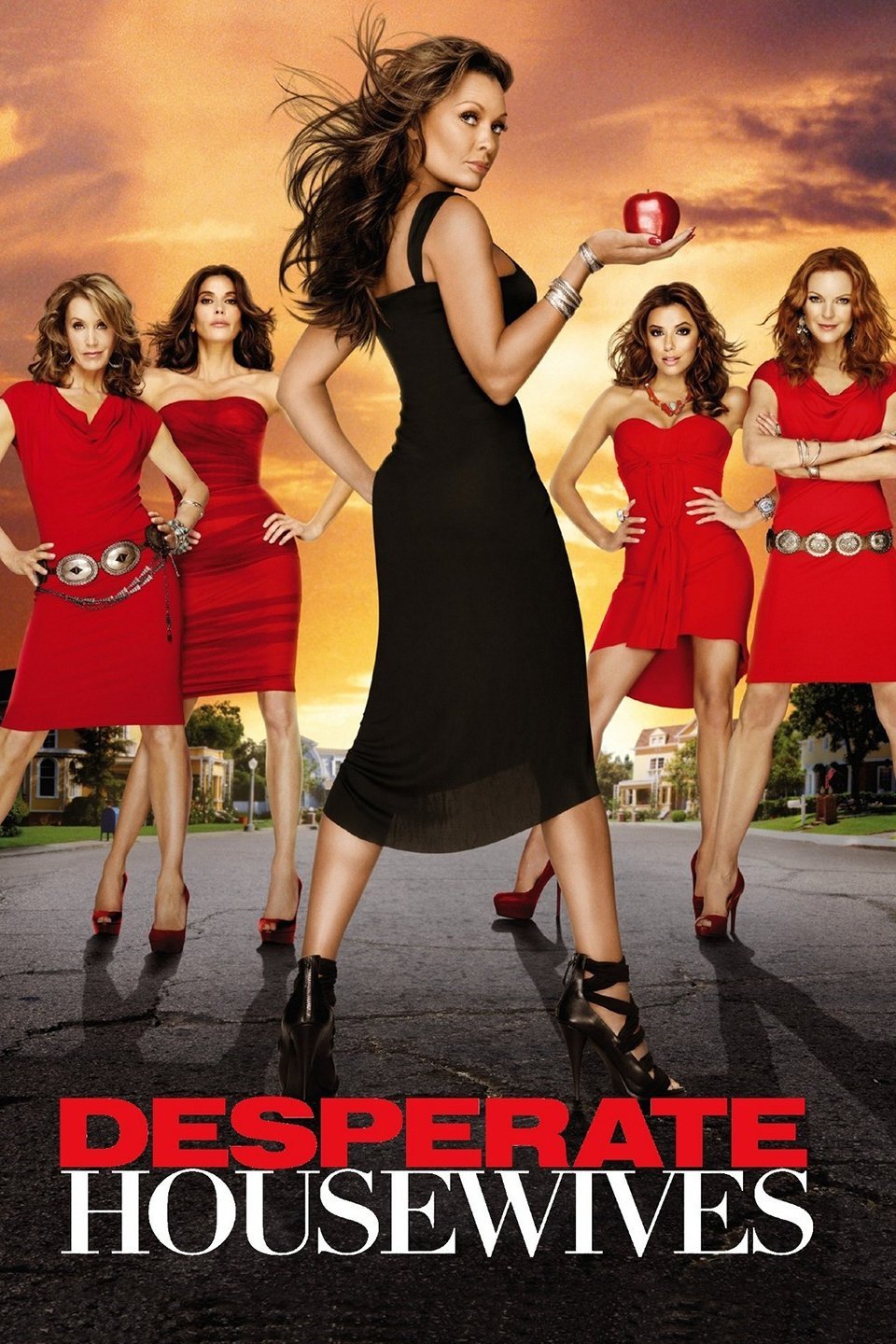 My binging habits changed once I moved in with Chris because (a) I obviously wasn't staying up until 2 AM anymore, (b) I started watching shows with him in the evenings and we didn't really binge, and (c) my laptop was really no longer used as a Netflix-watching-device and just hung around without a purpose. I recently asked for some advice about which shows I should prioritize but I have kind of failed at that too. Let's talk about my inability to start and/or finish TV shows and how I hope to change it.
TV Problems
Not enough hours in the day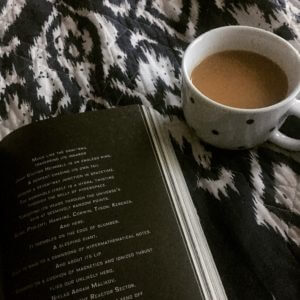 I know everyone feels this way but there is literally not enough time every day to read, watch TV, keep a house clean, cook, go to the gym, talk to friends or spend time with them, watch movies, build Lego, etc. Work make things impossible and I hate it. I try to carve out time in the morning before work and at night before bed, but it gets divided between reading and watching. Chris goes to bed earlier and leaves for work earlier. Depending on what I have going on, I'll try to wake up earlier and/or stay up later to watch shows or read my book. It usually will be selected based on my mood but regardless… not enough time to do it all. Should I just read in the morning? Watch shows at night? Or vice versa? I don't know. I spend my hours after work (during/after dinner and before bed) doing things with Chris or with friends. We watch our shows but I don't watch my shows. I know it's probably easy for me to just go into the bedroom and watch what I want but it doesn't happen. I also don't like to read with the light on when Chris is sleeping so I will either watch a show or read on my Kindle. I probably give myself between 2-4 hours a day to do all of the things I want, by myself. I obviously can read while Chris plays video games or builds Lego too; it just depends on what we have planned that day.
Never finishing what I started
When I was in college, I would binge a full show from start to finish. I had nothing stopping me – really no life to get in the way. I had my designated Netflix time every night for like four hours (insane, right?). I would start a show then finish it with no problems. After graduating, some of my shows fell by the wayside. Some got cancelled and some I just never worked on finishing for one reason or another. I love starting new shows and getting addicted. So many of these are great shows (or, if not great, shows I enjoyed and WANT to watch) and I just have not watched them. I don't understand what's wrong with me.
Completed shows to finish off

The 10th Kingdom // Watched 1 out of 10 episodes (9 episodes to go)
To be fair, these episodes are like movie-length because it was a miniseries okay? I'll definitely finish at some point because the concept was really intriguing. I love portals and fantasy things on TV shows.
Chasing Life // Watched 29 out of 35 episodes (9 episodes to go)
I loved this show but a certain big sad thing happened and it made me not want to continue for a while. The show was cancelled and now I have no reason not to watch the final episodes. JUST CRY AND DO IT.
Community // Watched 5 out of 6 seasons (13 episodes to go)
This was a show all my friends would try to watch together and talk about, but it fell by the wayside for me. I have to finish off the last season but I'm sad that my fave character isn't on the show anymore either.
Devious Maids // Watched 46 out of 52 episodes (6 episodes to go)
Ugh I loved this show and it was recently cancelled. I was doing a good job of watching this season as it was happening but then completely forgot. Now the episodes aren't online. Ugh. Must finish up the final season.

Finding Carter // Watched 10 out of 36 episodes (26 episodes to go)
I totally thought I had seen more episodes but I guess not. I still have the long-ass season two to watch plus the final couple of episodes in season one. I was really intrigued by the story so I will do it someday!
Faking It // Watched 43 out of 48 episodes (5 episodes to go)
It's a serious shame that this was cancelled. It was so fun and diverse and funny! I loved everyone. I think I'm just bitter about the cancellation because it'd be quite easy just to watch the last episodes of this show…
Friday Night Lights // Watched 27 out of 76 episodes (49 episodes to go)
I started this one on Saturday mornings when Chris was working overtime and just haven't picked it up again. It's dumb because the show is AMAZING and I LOVE football. I'll start again this fall and finish it for sure!
The OC // Watched 79 out of 92 episodes (13 episodes to go)
Like so many people, I loved the first three seasons of the show. I was sad when *big thing* happened and haven't pushed myself to finish. It's been literal years since I watched this. I will finish for sure.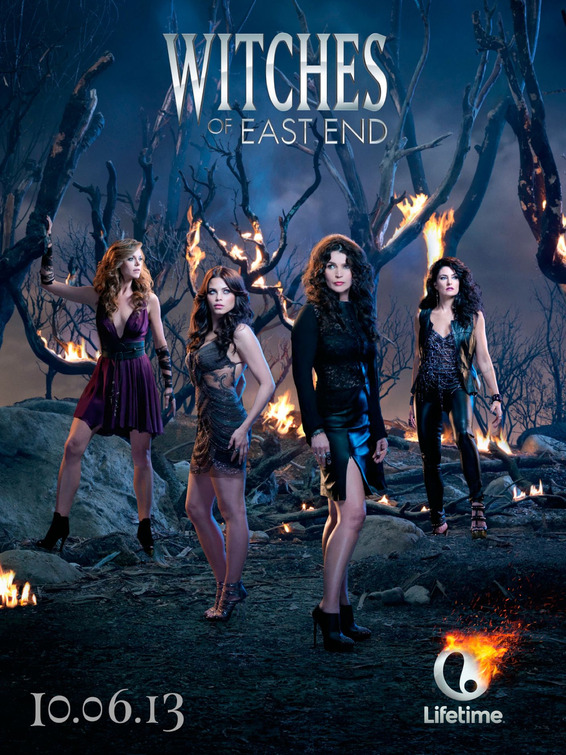 Pretty Little Liars // Watched 114 out of 152 episodes (38 episodes to go)
My friend and I would get together each week and watch, but we stopped doing it a few years ago when life got in the way. We both haven't touched an episode since. It seems like it's gotten more ridiculous though. (I put it here in the "finished shows" section because it'll be done by the time I finally watch these episodes.)
Sailor Moon // Watched 1 out of 5 seasons (154 episodes to go)
I love how quick the episodes are and my addiction for this happened quickly. However, I haven't watched it in about a month now! I still love it and want to finish it as time goes on. Just need to find the time.
Skins // Watched 35 out of 63 episodes (28 episodes to go)
I loved Skins but it was hard to keep up with once I got rid of my Netflix DVD plan at the time. Now all of the episodes are there for streaming so, again, I hope to finish this show someday! I loved it back then.
Witches of East End // Watched 13 out of 23 episodes (10 episodes to go)
I watched season one and the first three episodes of season two but lost interest or something. It was cancelled after that season but I still think I'll go back for those last episodes. I liked the concept a lot.
In-process shows I started & will finish someday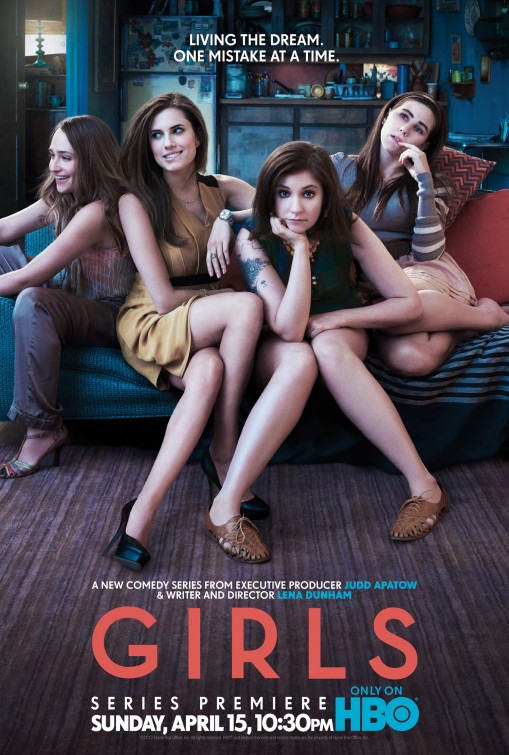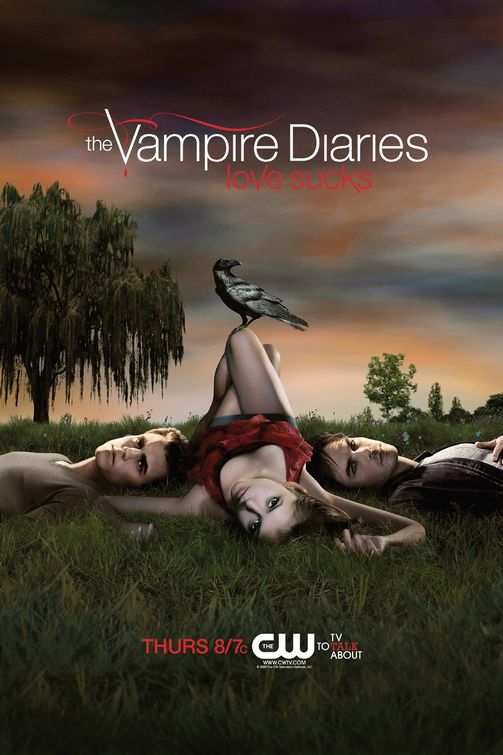 Girls // Watched 1 out of 5 seasons (42 episodes to go)
I stayed up super late one weekend and binged the shit out of the first season… then totally lost steam. Again, not really sure why? Lena Dunham doesn't do anything for me anymore so I don't know when I'll finish.
Gilmore Girls // Watched 6 out of 153 episodes (147 episodes to go)
I guess this technically ended but the new season thing means it's still happening in my mind. I really don't like the characters that much yet but I know I'm bound to get sucked in at some point. Plus, Connecticut!
Guilt // Watched 1 episode out of 10 episodes (9 more to go)
I liked the pilot of this but got sidetracked and never continued. It's done for the season but I'll definitely finish this one up at some point. I loved the creepy vibes but the acting wasn't fantastic (not surprising).
The Vampire Diaries // Watched 34 out of 156 episodes (122 episodes to go)
I was doing okay with this one for a while when we had our old apartment but literally since we moved, I haven't watched a single one. Not sure why that fact matters but it's true. The guys are hot Lauren, let's go!
Shows I started & am not sure if I'll ever bother finishing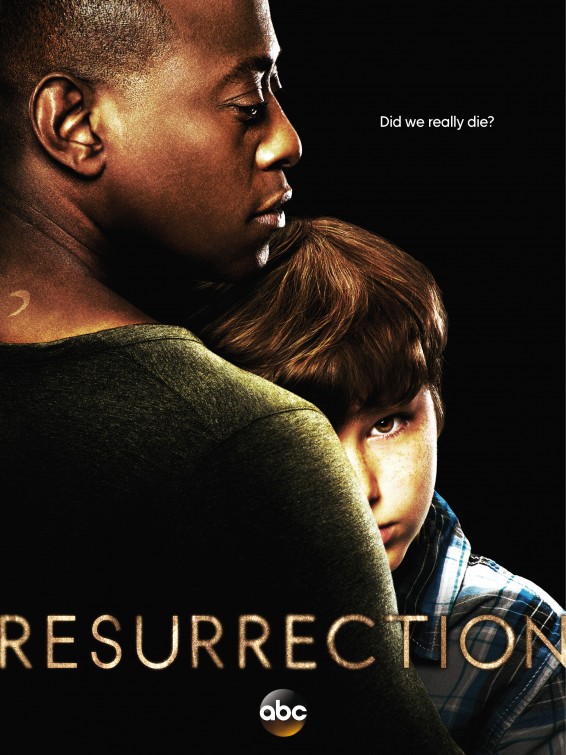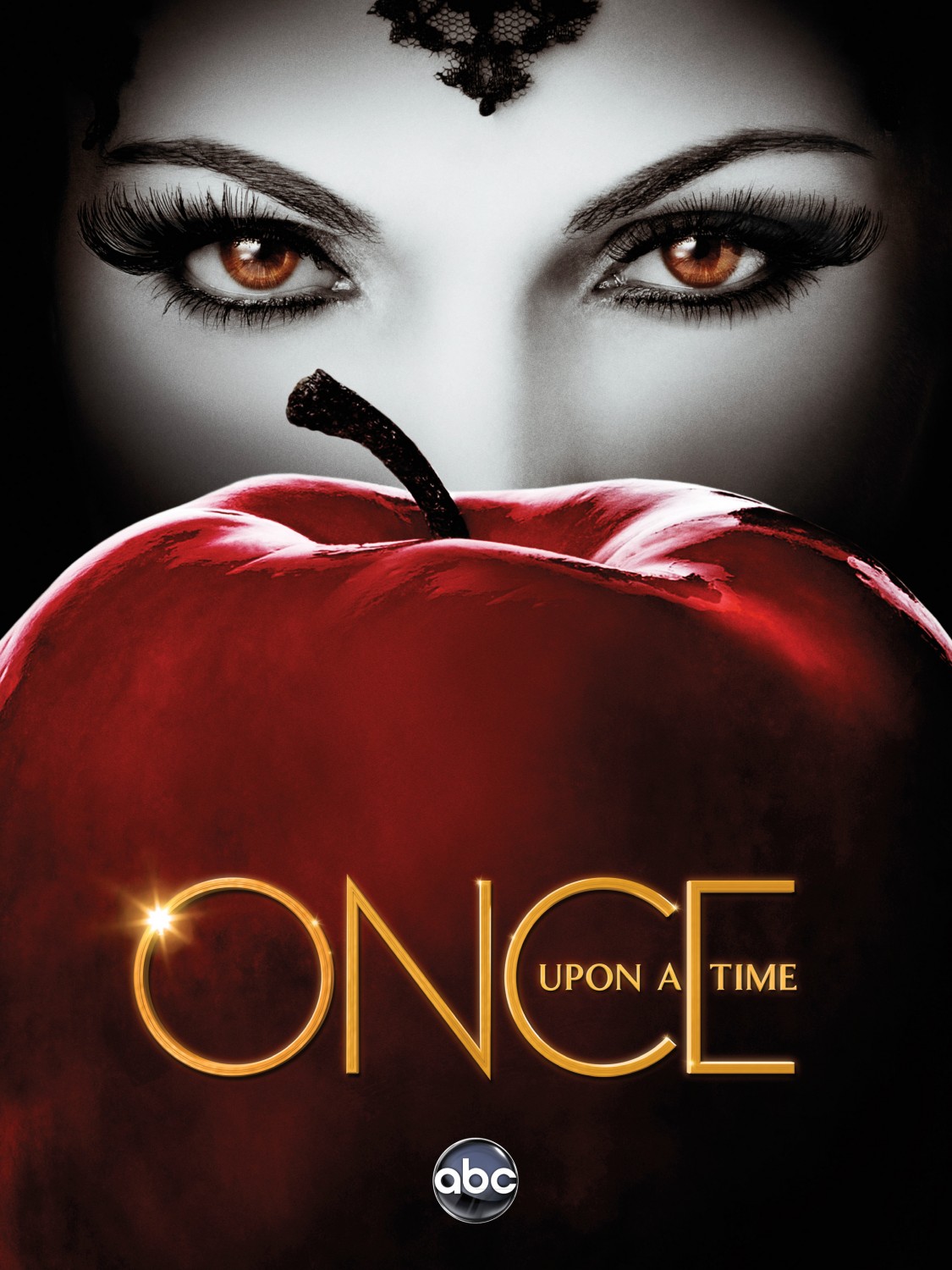 Resurrection // Watched 1 out of 2 seasons (10 episodes to go)
Chris and I watched the first season. It's definitely a weird show and I get why it was cancelled, but I'm curious enough to possibly continue? We'll see if I ever do; I know Chris won't be joining me haha.
Shadowhunters // Watched 2 out of 13 episodes (11 episodes to go)
I liked what I saw (for an ABC Family kind of show) and probably might finish at some point? I don't know. I never read the books so I'm not super invested, but I am kind of curious. We'll see about it.
Once Upon a Time // Watched 1 out of 6 seasons (92ish episodes to go)
I don't remember anything about the show or even where I left off. I have a vague idea. I LOVE the concept of it and would want to continue possibly, but I really feel like I'd have to read hardcore episode summaries…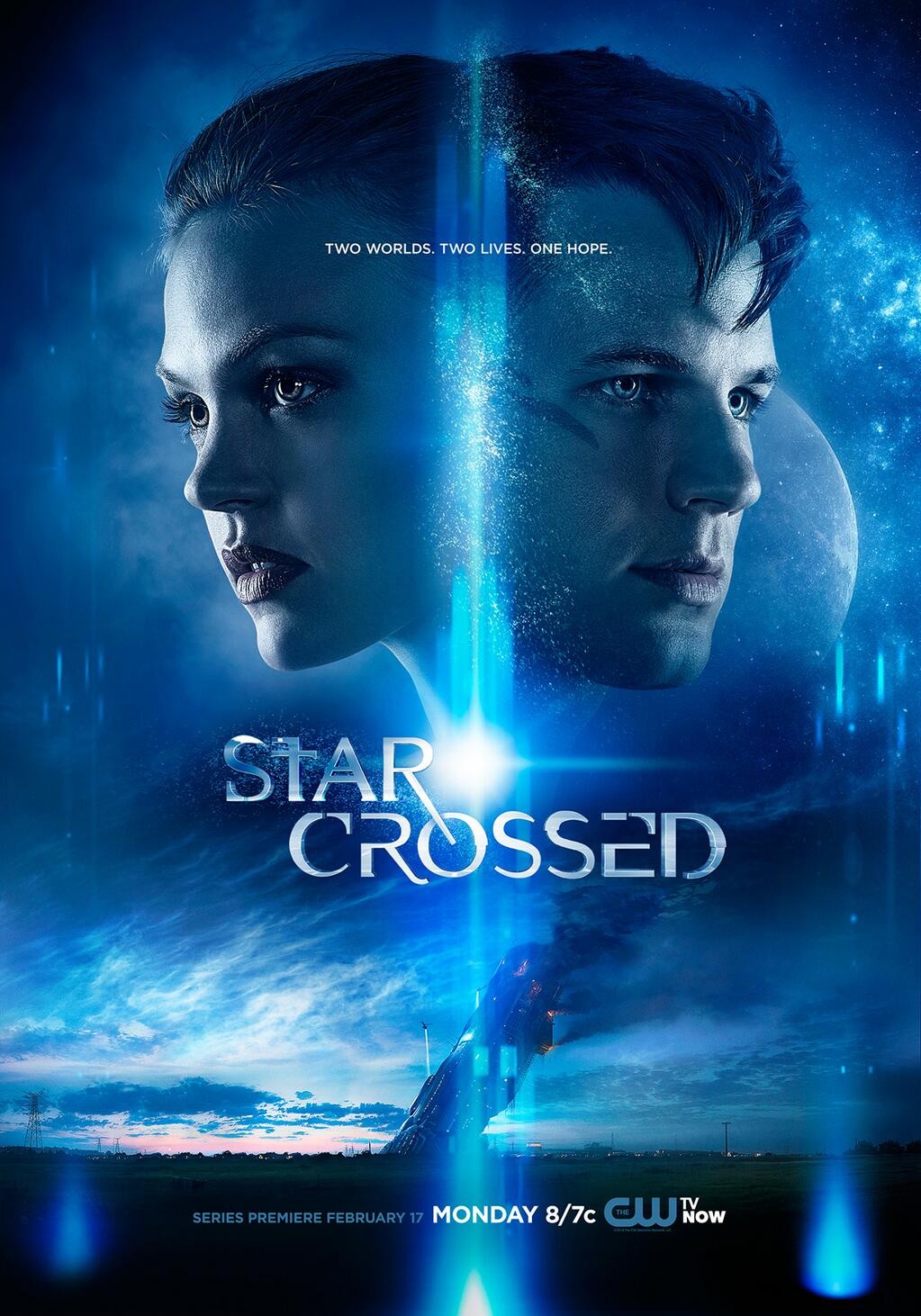 Sleepy Hollow // Watched 2 out of 49 episodes (47 episodes to go)
I sort of liked the first couple episodes but clearly not enough to continue. I forgot about it and then missed one of them before Hulu deleted it or whatever. Not a lot of motivation to continue, but some curiosity perhaps.
Star-Crossed // Watched 4 out of 13 episodes (9ish episodes to go)
Frankly I don't remember where I left off. I love Matt Lanter and want to see his hot face some more, but why bother finishing the show when (a) I barely started it and (b) it was cancelled probably without resolution? Idk.
The 100 // Watched 7 out of 45 episodes (38 episodes to go)
I watched the first handful of episodes and stopped because I thought Chris wanted to join me. It kind of fell by the wayside after that for some reason? It never fully grabbed me but I've obviously heard it gets better. We'll see.
Too many shows in general
Between all of these shows above – the ones that are over but I still need to finish off, as well as the shows that are currently airing that I started at some point – and ALL the shows I want to watch, I feel like there are just too many things. I have to be better about prioritizing, finishing, and keeping up. I have 122 shows on Sidereel that I'm tracking and am not caught up on 81 of them right now. This number doesn't include the shows I'm currently watching each week or just started. Those are just the shows I'm behind on.
Also, all the shows I shared above? That doesn't even include the TV shows I watch with Chris! You can see more about those at the bottom of the post. Alllll of these are on top of the list of shows I want to binge at some point as well, like all of these here…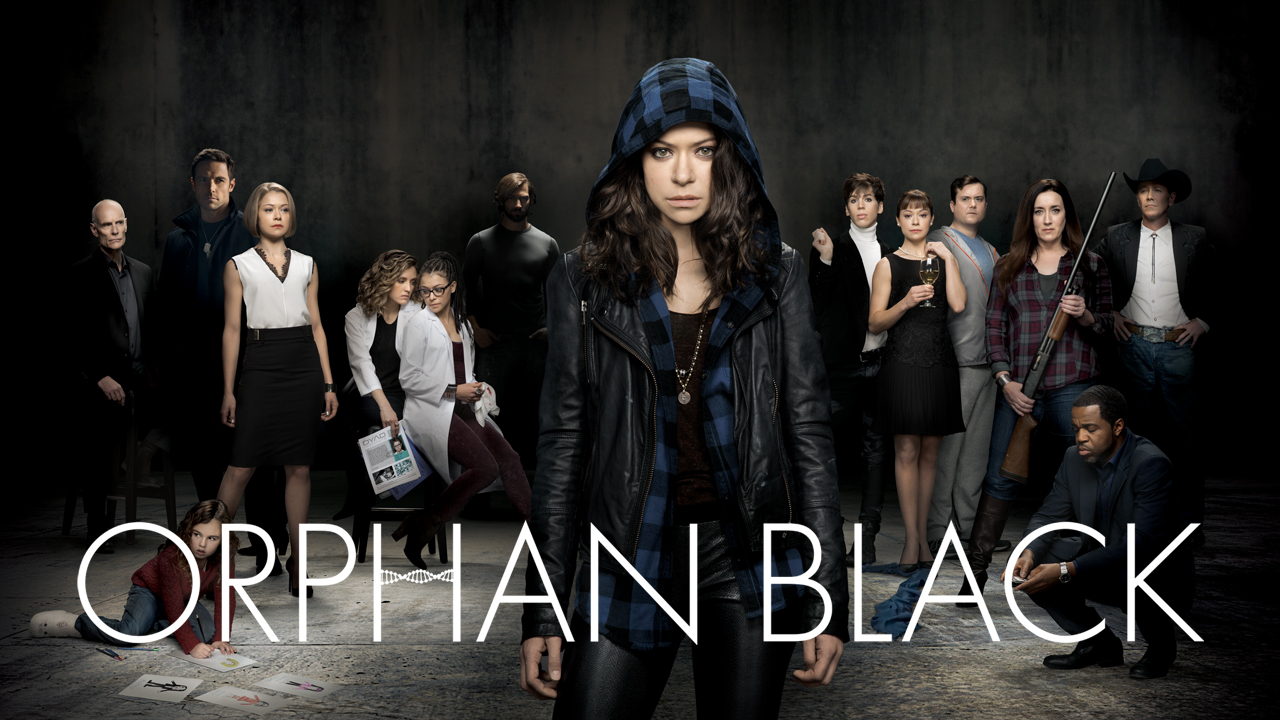 Watching Friends repeatedly
I'm not going to lie, this may just be my biggest issue out of all of them. Each night before bed I decide to watch something. I decide 40 minutes is too long so I'll watch a 20 minute show. What do I put on? Friends. For literally the trillionth time. Not kidding. The other night I even browsed all my apps and tried to find something else then just settled right back into it. If I were to add up all the time I spent re-re-re-re-re-(you get the idea)-watching this show, I could have probably finished every single one of these other shows! Seriously though. It's a problem and addiction. I'm not mad about it because it's my favorite show and it makes me so so so happy, but I really should limit myself. Maybe just 3 episodes a week or something?? I'm currently on the season 8 part of this rewatch so I know the end is soon. Hopefully I can take a hiatus after.
Official TV Plan!
If a show is over already, I can wait until I catch up on other current shows first. If I started a show and plan to finish it, I need to actually finish it before starting another one. If there's a current or new show starting up, I need to keep up with it each week and watch the episodes as they air. That's the general idea.
First of all, I've been using Sidereel to track shows I've watched, want to watch, and am in the middle of watching. It makes life so much easier because there's a custom calendar to show your shows and when they're on. I definitely will be using this like crazy as new fall shows have been coming out.
Second, I want to get a plan going and limit the shows I'm watching at once. There will be only one show I can binge on Netflix that's finished/up-to-date. Then, I'll keep up with the weekly shows I like as they come out. I hope to go through the following process:
1. Finish the current TV shows I'm "binging"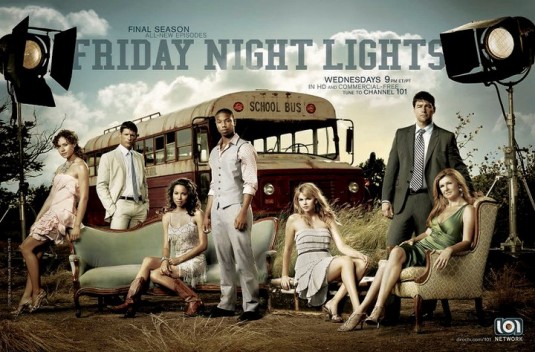 Because I started both of these on Netflix, I want to just get them done with. I have 200 episodes to watch between both shows so it'll probably take me a while to do it. I like both of the shows enough to keep watching for sure but I definitely just need to make time to actually watch and finish them in between everything else.
2. Prioritize the shows I started watching and abandon some
You know how they say the best way to get rid of debt is to pay them off from smallest to largest? Pay off the littlest one first and then work your way up to the bigger ones for peace of mind. I hope to do the same thing here. Here's all the shows I have to finish off, with the smallest number of episodes going first. Italics means I'm thinking about abandoning the show and/or saving it for last because I'm just not sure if/when I'll finish. 
Finished shows:
Faking It – 5 episodes
Devious Maids – 6 episodes
The 10th Kingdom – 9 episodes
Star-Crossed – 9ish episodes
Chasing Life – 9 episodes
Resurrection – 10 episodes
Witches of East End – 10 episodes
Community – 13 episodes
The OC – 13 episodes
Finding Carter – 26 episodes
Skins – 28 episodes
Sailor Moon – 154 episodes
Non-finished shows:
Guilt – 9 episodes + counting
Shadowhunters – 11 episodes + counting
The 100 – 38 episodes + counting
Pretty Little Liars – 38 episodes + counting
Girls – 42 episodes + counting
Sleepy Hollow – 47 episodes + counting 
Once Upon a time – 92 episodes + counting
The Vampire Diaries – 122 episodes + counting
I'm still on the fence about some shows. We'll see what I end up watching or not. I feel like I will generally avoid the shows that are still airing on TV because I want to make sure that I can get caught up and be done, instead of adding new episodes as they happen. I know a couple are ending really soon (Pretty Little Liars, The Vampire Diaries) so I'll prioritize them once they're done.
3. Decide which new shows I want to start/binge
I'd like to have one show going on Netflix that I can watch by myself when I don't have other shows to catch up on. There are a bunch I've considered starting or know I want to watch at some point. Most of them are finished shows because that's the best way to binge. Others are still happening on TV and I may jump in.
Bingeable shows (completed and hopefully on Netflix): Blood & Oil, Bloodline, Eureka, Galavant, Gracepoint, Grandfathered, Hart of Dixie, Hemlock Grove, Limitless, Lost, Mad Men, Parenthood, Privileged, Pushing Daisies, Recovery Road, Telenovela, True Blood, Veronica Mars
Current shows to maybe catch up on and start: Archer, Arranged, Bob's Burgers, Crazy Ex-Girlfriend, The Detour, Grey's Anatomy, How to Get Away with Murder, iZombie, Jane the Virgin, Making a Murderer, The Mindy Project, Nashville, Orphan Black, Quantico, The Ranch, Reign, Scandal, Scream Queens, Secrets & Lies, The Shannara Chronicles, Switched at Birth, Teenage Newlyweds, UnREAL, Young & Hungry
Shows to watch with Chris at some point:  Arrow, Atlanta, Gotham, The League, Weeds
Shows I'm watching with Chris: Adam Ruins Everything, American Horror Story, Angie Tribeca, The Flash, Freaks and Geeks, Fresh off the Boat, Game of Thrones, Heroes Reborn, Idiotsitter, Ink Master, It's Always Sunny in Philadelphia, The Life & Times of Tim, Louie, Agent Carter, Agents of SHIELD, The Office, Orange is the New Black, Rick and Morty, Road Spill, Supergirl, Wet Hot American Summer: First Day of Camp
4. Keep up with new fall shows as they air
I already started watching The Good Place and This Is Us as they premiered, and I'm loving both so far! I usually watch the next morning on Hulu before work, so that's a nice way to keep them current for me. I can't wait for even more episodes. One is a comedy (although I haven't really laughed out loud at all? It's more charming and cute!) and the other is a family drama (that kind of reminds me of Brothers and Sisters).
I feel like I have a good mix of shows here! Some have sci-fi elements, some are politically based, some are dramas or comedies, etc.etc. etc. I'm just excited and hope they (a) all work for me and (b) don't get cancelled. Some I'm not 100% sure about so I may wait and decide if I want to watch (once ratings are released and/or some eventually get cancelled). I'm definitely the most excited for Timeless (because Matt Lanter) and Luke Cage (because Marvel and Luke Cage!!!!) I also love Donald Glover, so Atlanta will also be GREAT.
---
Overall?
I hope I can get my shit together now that everything is laid out in order. I want to be able to have one Netflix show going and then have the other shows to watch as they air on TV. I also really need to limit my watching of Friends. It's like coming home for me and nothing makes me happier, but it would be much smarter to slow my roll. I could watch a couple episodes a week at most, once I finish my current session of watching, and hopefully that'll help too. I think I can do it once I catch up on everything else too! What a life.
Related Posts