As we're all going through the same global pandemic with various levels of "stay the F home," I thought it would be fun to highlight the good things in each week, instead of dwelling on the negatives, the unknowns, and the uncertain future. I tend to do some kind of wrap-up or rundown of my week/month/etc. on Fridays each week (often linking up with Friday Favorites/Currently) so this isn't too much of a diversion from that.
---
✨ Miller!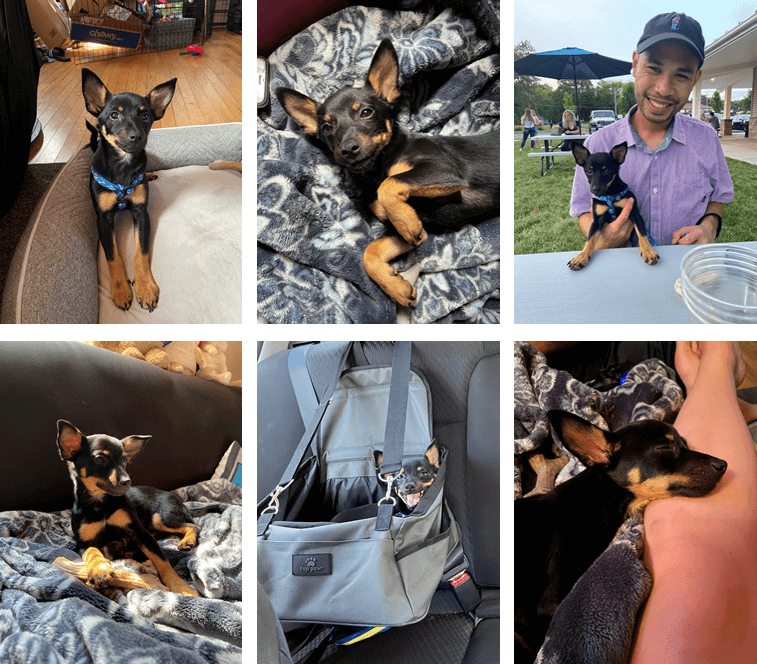 More pics of my cute little baby pup. The DNA test results came back and he's a Pomeranian (50%) / Jack Russell (38%) mix, with a random ass great-grandparent dog who is something unidentified. It's kind of wild because he's Pomeranian and Jack Russell on BOTH sides – it's not like his mom was 100% Pomeranian and mixed with a Jack Russell mix for the father. So weird. Anyways, he's a sweet boy and still just around 5 lbs. Now that he's fully vaccinated we can bring him out into the world, which has totally calmed down the puppy blues associated with being fully stuck at home.
---
✨ Upload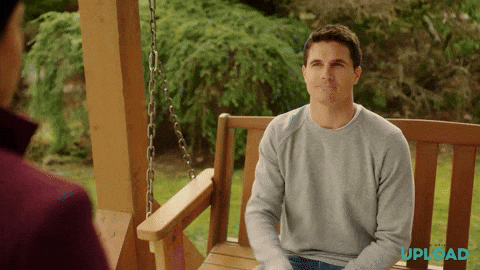 We started watching Upload during a power outage recently, since I could download them to my iPad while working at my dad's house. We lost power from Tuesday through Saturday last week so it was a bit crazy. (Not putting that in a separate section because it's about positive things in these posts haha.) Anyways, the concept of this is fascinating and it was created by some guys from The Office. They got picked up for season two, so check it out!
---
✨ Eating Outside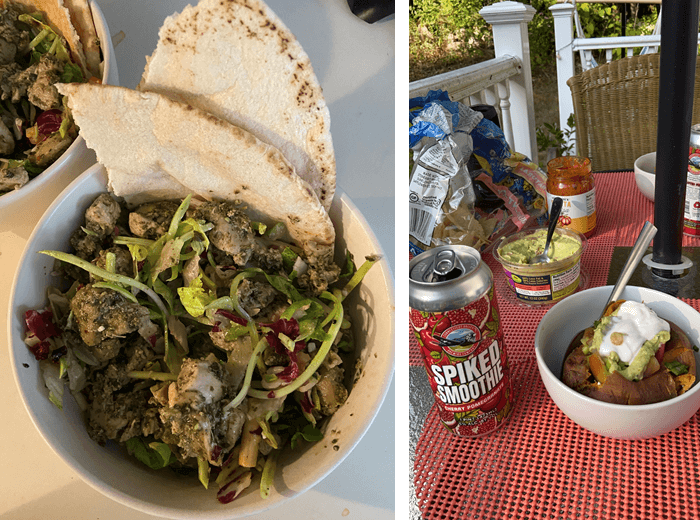 We're still trying to keep the dog in his crate or pen when we eat so we have some time alone (and gets a much-needed nap later in the day), so we've been eating on the patio. I love our deck so much! It's the perfect place to have a beer with dinner and catch up on things.
---
✨ Breweries
Connecticut statistically is doing the best from a COVID perspective but Chris and I still aren't comfortable dining inside at restaurants. We haven't even eaten on a patio yet! We have visited our favorite breweries with lawn chairs, some friends, and our dogs. It's been nice to get out with the pups and expose them to more people and other dogs. My favorite brewery keeps putting out new and amazing Spiked Smoothie flavors (hello Strawberry Watermelon), plus slushies, so we're living it up over there.
Related Posts