I always have the idea to do a "Christmas in July" feature on my blog because it's riiiight around this time of year when I notice all of the holiday books coming out in September/October. I browsed Nick's amazing list of romances coming out in the second half of 2021 and many of them were excellent-sounding holiday books! I thought now would be a great time to dive into back into this kind of post (last/first done in 2019).
---
Duke, Actually by Jenny Holiday // I've adored every single Jenny Holiday book I've read so far and have plenty more to dive into still. She wrote a lovely royal holiday romance last year and this one will probably be just as excellent.
Sleigh Bells Ring by RaeAnne Thayne // It's not a holiday season without a book from RaeAnne Thayne! I've read a ton of her companion series books and usually there are some holiday stories sprinkled in. They're always a touch cheesy and more wholesome, but usually have a cute small town holiday vibe that I love.
A Season for Second Chances by Jenny Bayliss // I really enjoyed her debut last year and was so excited to see another holiday book from her for this year. British Christmas books in charming country towns? Sign me up, always. Also, her covers are super cute and wintry.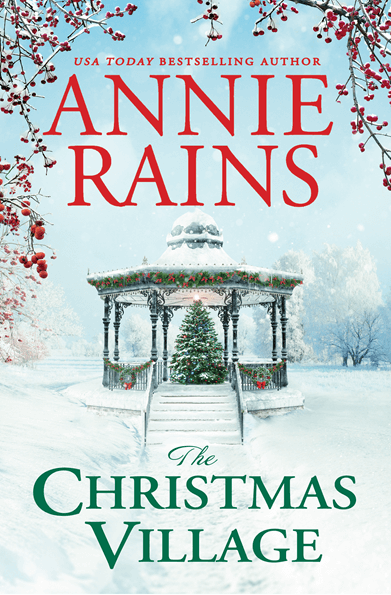 The Christmas Village by Annie Rains // I feel like a broken record because all of these books so far have been from tried-and-true authors I enjoy, but here we go again – Annie Rains has been one of my very favorites over the last handful of years and I'm thrilled to head back to Somerset Lake… this time at Christmas!
So, This is Christmas by Tracy Andreen // Okay NOW a new-to-me author. I saw the comp titles of Sarah Dessen and LET IT SNOW, which works for me. I haven't been reading much YA lately but this one seems very cute.
Nick and Noel's Christmas Playlist by Codi Hall // Definitely obsessed with this cute cover! The premise is best-friends-to-more and both characters have adorable holiday-themed names. I can't wait to read another story set at a Christmas tree farm too… hopefully it's better than the last one I read!
The Holiday Swap by Maggie Knox // Twins switching places is such a common trope in all forms of media but I don't think I've ever read it as a book! I'm pumped for this one. Again, adorable cover too. These two sisters will swap lives during the holiday season and I'm here for it.
A Holly Jolly Diwali by Sonya Lalli // I'm biased toward Christmas books within the holiday genre because I'm a sucker for all the songs and its entire vibe. This year I'm really excited to expand a bit more! This book is centered around Diwali and it seems so cute.
The Matzah Ball by Jean Meltzer // Boy do I love this cover. This one has been on my TBR for a while actually. The Jewish main character has always been obsessed with Christmas but is forced to write a Hanukkah romance for her publisher and attend the Matzah Ball event. Ugh I love the pun. Looks like a childhood-enemies-to-more romance too!
Meet Me in London by Georgia Toffolo // Fake relationship set in London! I love the sound of this one. I like that the main characters are also sort of rivals?
It Started with a Dog by Julia London // The cover doesn't make this look like a holiday romance but the synopsis describes dueling coffee shops, rescue dogs, and Christmastime. Really not sure how Christmassy it'll feel, but if it's around that time of year, I'm happy to include it on my list!
A Magical New York Christmas by Anita Hughes // Despite not loving NYC myself, I tend to enjoy books set there… especially ones during Christmas! There's something so fun and magical about the city during the holiday season… in books at least 🙂 This is set at the Plaza Hotel too!
The Christmas Dress by Courtney Cole // I love books where the item of clothing just so happens to fit everyone who wants to wear it – very SISTERHOOD OF THE TRAVELING PANTS. This story involves an unlikely friendship between an elderly woman and a young fashionista making their ~Christmas dreams come true.~
The Christmas Bookshop by Jenny Colgan // I definitely own her other bookstore-related book but haven't read it yet. I'm always down for a book about bookstores. Adding Christmas into this one makes it even more interesting!
The Christmas House by Victoria James // I like books where generations of people come together, especially around the holidays, and are forced to work through their issues with one another. This takes place in a cute Christmassy small town too, which is even more up my alley!

Related Posts