The Bookmark Lit Bulletin is a bi-monthly feature where I look back on everything I did and everything I plan to do next. Instead of participating in some of the popular weekly memes, I combine it all into two bulletins per month: one at the mid-month mark and one on the final day of the month. You can learn more and see past Bookmark Lit bulletins here!
Christmas was a lot of fun but also extremely busy. Because my parents are divorced and I've been with my boyfriend for two years, we have three different families/houses to visit between Christmas Eve and Christmas Day. The good thing is that my family tends to do things very early and Chris's family does things late. We can usually hit everything on both days. This year, his aunt said that Christmas Eve would start at 2:00 and my dad's family was getting together at 4:30. We figured we'd hit his family's gathering first, then go to my dad's house for 5:00, then come back to his aunt's house after because they're usually together late. No one showed up to his family's Christmas Eve on time, even though they all said they were going to. We ended up sitting at his aunt's house while they cooked…until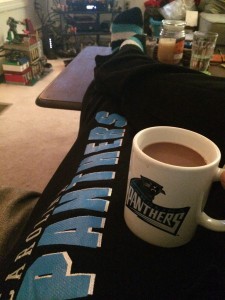 4:30 when we had to leave to go to my dad's. The other family members didn't get there until 5:30 apparently. We were pretty pissed because we wasted our time; we weren't motivated to even go back there after my dad's party ended. Christmas Day was equally busy. We went to my dad's house in the morning because my little sister is still very excited for Christmas. We stayed there for an hour to open gifts then went to see my mom and her family at my Nana's house. We had some food and hung around for a few hours. Then, we went to Chris's parents house for Christmas dinner. We definitely got spoiled this year! It was nice to have the next few days off from work to relax.
In non-Christmas news, MY TEAM IS GOING TO THE PLAYOFFS! Yes, the NFC South has been an embarrassing division and my team lost six in a row this season, but they rallied when it mattered most and won their last four games. They're officially in the playoffs. I'm so excited and also pretty nervous. No team in the NFC South has even been repeat champions two years in a row, so I'm at least VERY pumped that Panthers pulled that off this year. If they don't make it far into the playoffs, I'll be sad but I won't be super disappointed. 

I signed up for some challenges for 2015 and will be tracking the progress on that page. Aside from the year-long challenges, I'll be doing Bout of Books in a few days! I revealed my holiday swap packages in two posts, here and here. I posted a few of my discussions in the form of Random Bookish Thoughts, as I like to call them. I touched on the author and book comparisons issue that seems to be prevalent lately (STOP comparing any and all books to John Green mixed with Rainbow Rowell!) I also talked about the book tropes I love, hate, and have mixed feelings about. For some Top Ten Tuesdays, I discussed the books I hoped Santa will bring me (spoiler: he brought me almost ALL of the ones on my list. See picture below!)  I also discussed my top ten books that I read in 2014, which quickly turned into a list of 23 instead and featured a giveaway. I shared the top new-to-me authors from the year and my most-anticipated books of 2015. Most recently, I gave you my book and blog resolutions for next year.
Challenges
Series-a-Month Challenge – Check out my post here. I'll be reading one series per month to help clear some of them off of my TBR list. You can keep up with my progress on this page. I successfully finished The Maze Runner trilogy in November but, as I suspected, didn't accomplish anything in December.
Holiday Bingo – I started checking off boxes on my Holiday Bingo card back in October. I didn't do so well on Holiday Bingo, but I kind of determined that those challenges don't work because of my mood-reading tendencies.
2015 Challenges – Check out what challenges I've signed up for so far! This is my list of ongoing 2015 challenges.

Christmas Haul from Dad:
Fangirl by Rainbow Rowell
The DUFF by Kody Keplinger
The Lonely Hearts Club by Elizabeth Eulberg
The Program by Suzanne Young
What Alice Forgot by Liane Moriarty
Just One Day by Gayle Forman
Purchased Kindle Books:
All Lined Up by Cora Carmack
Physical Books:
(Pre-order of paperback) Split Second by Kasie West
Book Outlet Boxing Day Sale

Jellicoe Road by Melina Marchetta
Sapphire Blue by Kerstin Geir
The Beginning: Shadow Falls (Born at Midnight and Awake at Dawn) by CC Hunter
She's So Dead to Us by Kieran Scott
He's So Not Worth It by Kieran Scott
Reunited by Hilary Weisman Graham
Dangerous Girls by Abigail Haas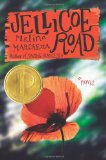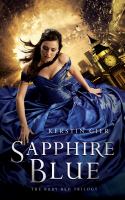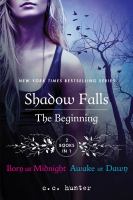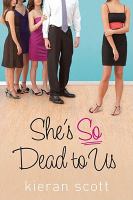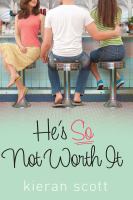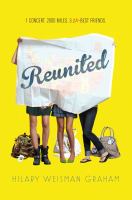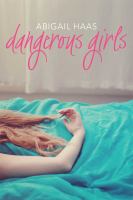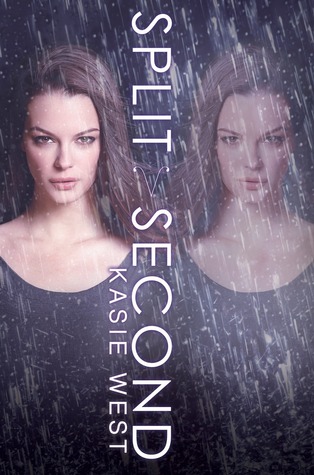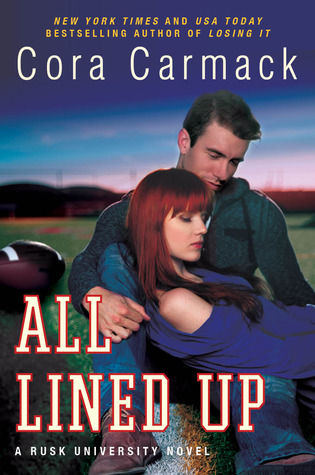 Library Audio:
Harry Potter and the Sorcerer's Stone by JK Rowling
Harry Potter and the Chamber of Secrets by JK Rowling


2015 is upon us! I can't believe this year is over. It's been a crazy one, filled with moving into a new apartment, getting used to higher bills, trying to figure out how to make the most of my current job and/or looking for a new one, being lazy, reading so so much, and of course starting my blog! As I said before, the Panthers are in the playoffs and I'll be making the most of what little football remains this season. It opens up a lot of room on Sundays, Mondays, and Thursdays… but there will certainly be a football-sized hole in my heart in the offseason. January should be low-key comparatively; we only have a few things planned so far.

Right now I am going to being prepping for Bout of Books and finish up everything I'm reading or listening to in the meantime. I'm glad I'll be able to cross some books off my TBR that have been sitting on it for ages. For more of what I plan to do next, check out my book and blog resolutions.
Related Posts