I received this book for free (hey, thanks!) in exchange for an honest review. I promise that this does NOT affect my opinion of the book or the content of my review. For real.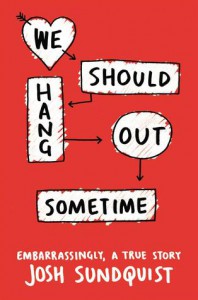 We Should Hang Out Sometime: Embarrassingly, A True Story
by
Josh Sundquist
Genres:
Humor
,
Nonfiction
Published by
Hachette
on December 23rd 2014
Format:
eARC
(336 pages) •
Source:
Publisher
Goodreads
•
Amazon
•
Barnes & Noble

A bright, poignant, and deeply funny autobiographical account of coming of age as an amputee cancer survivor, from Josh Sundquist: Paralympic ski racer, YouTube star, and motivational speaker.

Josh Sundquist only ever had one girlfriend.
For twenty-three hours.
In eighth grade.

Why was Josh still single? To find out, he tracked down the girls he had tried to date and asked them straight up: What went wrong?

The results of Josh's semiscientific, wholly hilarious investigation are captured here. From a disastrous Putt-Putt date involving a backward prosthetic foot, to his introduction to CFD (Close Fast Dancing), to a misguided "grand gesture" at a Miss America pageant, this story is about looking for love--or at least a girlfriend--in all the wrong places.
I definitely wanted to like this one more, but I could tell from 7% in that this wasn't the book for me. Honestly I didn't want to finish it even that early. I guess I'm kind of glad that I did, because I read the book in two sittings in probably a two hour combined timespan. It was a quick read and that was fine. I unfortunately also watched one of his videos before starting this book, which kind of ruined things for me. He's the kind of YouTube person that bugs me. I couldn't get the image out of my mind.
What worked
I like that this was told from an awkward guy's perspective instead of a girl's. It's nice to know that, contrary to popular culture, guys get as weird and self-conscious about girls as girls do about guys. We're programmed to think that they don't.
Contrary to many other people, I actually liked the ending of this book. The realizations he did make about himself made sense to me. I kind of saw it coming, but it works. I could see how that was true.
I did laugh out loud three times, so that was cool.
What didn't work
A lot of this felt like he was a guy who deserved a girlfriend or dates just because. He seemed to be a nice, good guy, so he was constantly questioning why he never had a real girlfriend. It's a typical tale of a guy thinking that no girl can like him because he's too nice and not badass enough. I really hate this.
Along similar lines, the friend zone is something I despise. I knew it was going to be discussed in this book, so I should have just skipped it, but this kind of thinking seems to be inevitable. Let me break this down: there is no such thing as the friend zone. You can't act like just because you like someone and they don't feel the same way, you're being denied some right to date them. It doesn't work like that. Sorry that they want to keep you as a friend afterwards – what an insult, right?? (No.) Let it go. LET IT GOOOOOO. The friend zone is a place you make up to blame someone else for not liking you. You're upset that they don't return your feelings (which is completely okay) so you want to shame them for something and they "put you in the friend zone." It's an entitlement thing, which is really one of the major things that bugged me about this book.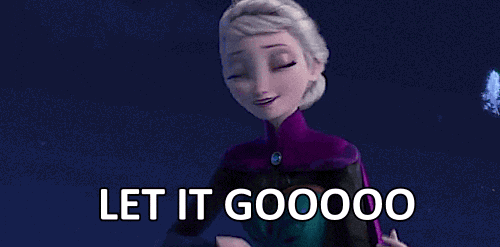 There was way too much background information and not enough of the actual "sooo why didn't you want to date me?" part. It felt SO unfinished. He tells multiple chapters of back-story and awkwardness, makes a one paragraph hypothesis of why he thinks she didn't like him, and then spends a page and a half revisiting this girl and seeing what went wrong. Some of them didn't even include any conclusion! Super anticlimactic – every single time.
I honestly just didn't even care. I wasn't invested in the story, I barely cared about anything.
The concept itself was kind of creepy. Being tracked down by a guy from your past just to have him be like WHY DON'T YOU LIKE ME?? I would lie my butt off! I wouldn't want to hurt anyone's feelings, regardless of what the real reason was. (In reality, he made this a lot less creepy – so that was a good thing. He was very casual about the whole thing.)
A lot of the incidents with the girls were just a result of his own stupidity. It was painfully obvious that (mild spoiler, your call: View Spoiler »most of the girls liked him and he was reading into things too much. « Hide Spoiler It just made me want to shake him into reality.
He made a lot of assumptions about girls and their "behavior" that bugged me to no end. More than just the entitlement issue of feeling like he deserved a girlfriend just because.
She had that female intuition or whatever that told her I liked her, and she was keeping me around because it felt good to have a boy pining for her, bringing her to his prom and listening to her talk about her boy problems.
*slams head against wall*
So yeah, this one didn't work for me. Some people out there may really enjoy that and I could see why. There were just too many things that bothered me. In the end, I could appreciate the general story, the life he led, and some of the emotions. If you like this guy's YouTube videos, I bet you'll like the book.
Related Posts