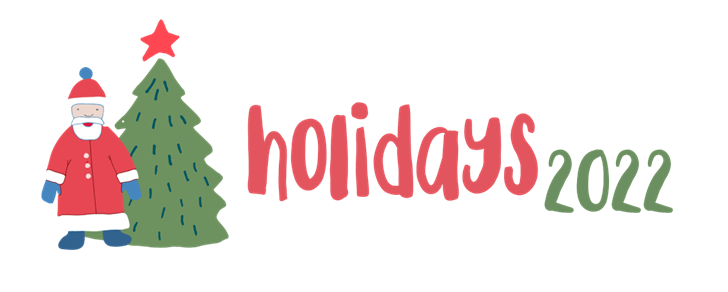 Here I am for my annual "Christmas in July" post that features upcoming holiday releases for the new season. I feel like I've actually noticed more than ever before lately and I'm so here for it. I used to not have any issues reading 90% of the books on my holiday TBR but with my overall reading numbers much lower than usual the past few years, I just don't have time to read nearly as many holiday books as I'd like! I hope to reallllly carve out a ton of time in Oct-Dec to read as many as humanly possible.
---
Season of Love by Helena Greer // I'm a sucker for any holiday book that takes place on a Christmas tree farm and the "queer, Jewish take on classic Hallmark tropes" line of the synopsis really works for me.
So This is Christmas by Jenny Holiday // Very sad to see that this is the last book in her Royal holiday series! The synopsis indicates that it takes place in Eldovia (while some bits and pieces of the previous books took place between there and NYC) so I'm pumped.
Once Upon a December by Amy E. Reichert // I have most of Reichert's books on my TBR and I have a feeling this will be the first one I actually, finally read by her! Set in a Christmas market? Sold.
The Christmas Clash by Suzanne Park // Another very fun setting – the mall! This story involves the teen children of rival food court restauranteurs' who have to band together to save the mall from being turned into condos.
A Cat Cafe Christmas by Codi Gary // I'm sorry but this cover is way too cute. I love the premise too! I'm pumped for this one.
Dreaming of a Heart Lake Christmas by Sarah Robinson // I really love the random inheritance stories like this one… especially when an old high school crush comes back into the picture!
A Very Merry Bromance by Lyssa Kay Adams // Okay so I quit reading this series after not loving the first book and DNFing the second one, but I keep getting tempted back in! This Christmas installment coming out this season is likely going to be on a lot of people's lists, so I thought I'd share it here.
Just Like Magic by Sarah Hogle // This one sounds super interesting! I'll let a snippet of the synopsis tell you more: "a drunk Bettie plays a vinyl record of "All I Want for Christmas Is You" backwards and accidentally conjures Hall, an unexpectedly charming Holiday Spirit in the form of a man."
A Merry Little Meet Cute by Julie Murphy and Sierra Simone // It's honestly been a very long time since I've read a Julie Murphy book and I'm overdue! The premise for this one is amazing: a plus-size adult film star is cast as a Hallmark-style Christmas movie actress who has to avoid getting involved with her bad-boy costar.
There's Something About Merry by Codi Hall // I learned late in the game that this is the second book in a companion(?) series and I meant to read the first book last Christmas. I have an egalley of this so you know I'll be reading them both! It also was released as an Audible exclusive last year so it'll be a physical copy this year, if that counts for my "new release" list here!
The Holiday Trap by Roan Parrish // This is another review copy for me this year. I loooove a house swap story a la The Holiday! This involves a cute little Maine town too. Two romances for the price of one 😉
You're a Mean One, Matthew Prince by Timothy Janovsky // The clever title (like many others on this list) was what caught my eye first, of course. I love the "rich kid stuck in a small town for the holidays, forced to do a good deed to make up for past mistakes" concept here.
Meet Me Under the Mistletoe by Jenny Bayliss // I may have only read one of her holiday stories a couple of years ago, but that doesn't stop me from adding the newest ones on my TBR too. The covers are adorable! I hope to catch up with last year's release this year but we'll see about this one.
All I Want for Christmas by Maggie Knox // Fun behind-the-scenes fact: I only had 8 books on this list before I started digging for more, when I discovered the Bayliss book above and this new Maggie Knox! I can't believe I missed that BOTH of these authors had new holiday releases. I reallllly enjoyed Knox's debut so I'm super pumped to read her next holiday romance this year.
Kiss Her Once for Me by Alison Cochrun // Give me all the holiday song lyric titles this year, y'all. This one has fake dating with some twists. I wouldn't have thought this was a holiday book based on the cover/colors but the title made me click the synopsis to confirm that suspicion! Not sure exactly how Christmassy it'll be but it does mention Christmas Eve and spending the holidays at a cabin.
The Christmas Wish by Lindsey Kelk // This is an author who has a lot of random books on my TBR (and a ton more that I haven't explored adding yet) – the concept (Christmas-themed "Groundhog Day") is right up my alley. Could this be my first Lindsey Kelk?!
One Last Gift by Emily Stone // I honestly avoid reading sad books lately but the whole "one last Christmas scavenger hunt from the recently deceased brother" concept is drawing me in here. The cover is super cute too.
How to Excavate a Heart by // This one had me at "sapphic Jewish twist on the classic Christmas enemies-to-lovers rom-com" and then REALLY had me when it mentioned getting snowed in on Christmas Eve. Give me it!
The Christmas Spirit by Debbie Macomber // She's pretty much synonymous with Christmas romances so I thought I'd include her latest on this list! I know I personally won't actually read this one but the main premise is that two guy friends trade places during the holidays.
Murder on the Christmas Express by Alexandra Benedict // I've added holiday-themed cozy mysteries to my TBRs in the past but I tend to avoid them in favor of fluffier options. I came across Benedict's release from last year and then her 2022 release caught my eye here.

Related Posts