Because my Bookmark Lit Bulletin wrap-ups got out of hand, I wanted to break up my monthly wrap-ups into two posts: one personal and one bookish/bloggy. I created Lauren Lately here to highlight all of the personal happenings in my life: events, activities, shows I'm addicted to, things I'm obsessing over, recipes I've loved, and goals for the next month. I decided to space them out so this wrap-up happens around the mid-point of the month and the bookish one happens at the end of the month.
✨ Check out my most recent bookish and bloggy wrap-up HERE ✨
---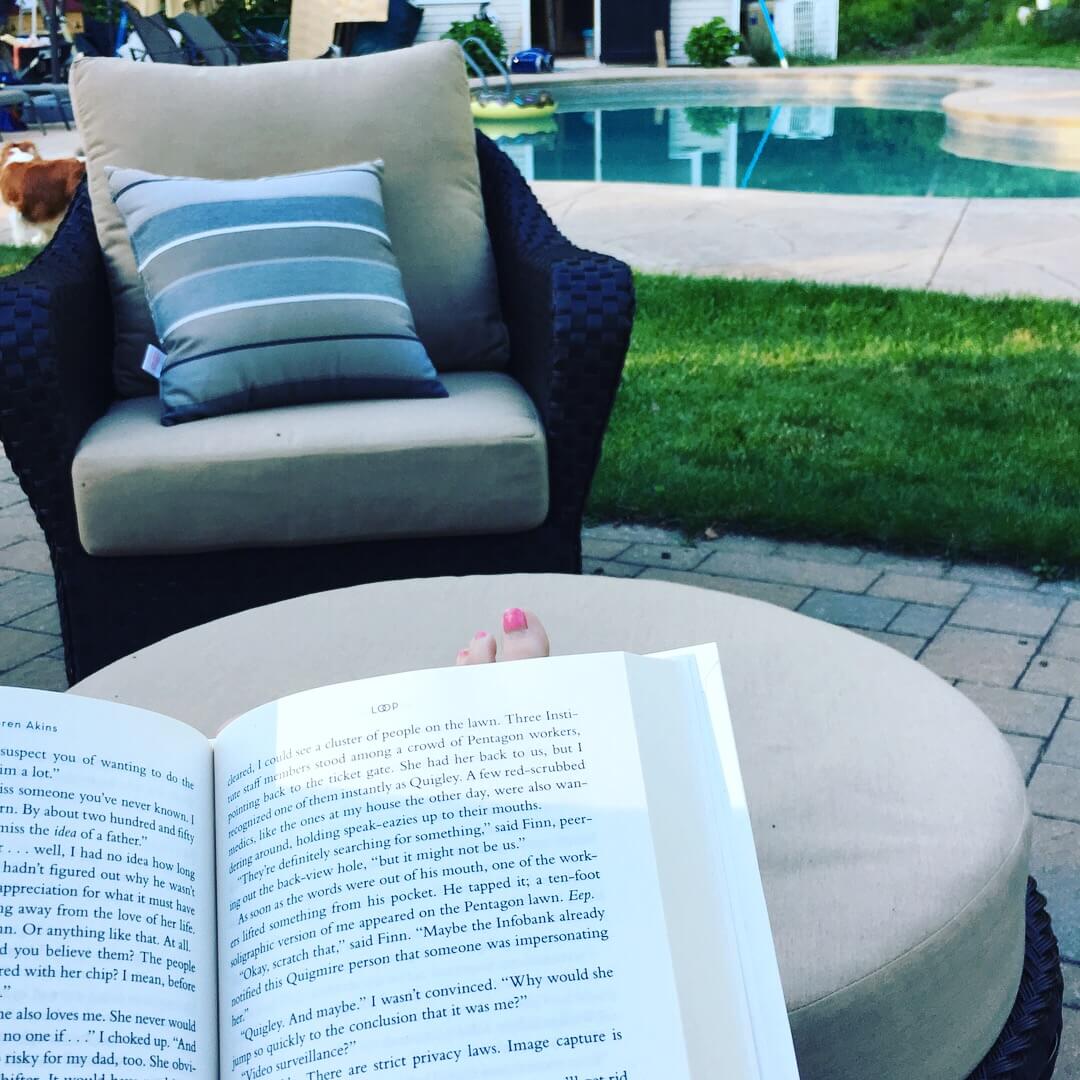 End of Connecticut | Since I last wrote one of these, we packed up our apartment and moved everything into Chris's parents' house (basement). We lived with them from July 18th through July 2nd before coming up here. It was a nice period of time and pretty relaxing, once we had everything organized. The biggest issues are animal-related noises, since they have two bark-y dogs and lots of squawking chickens.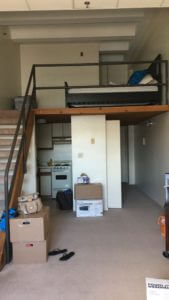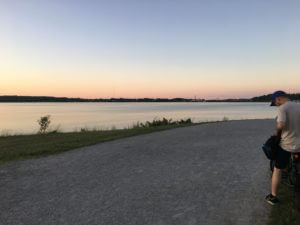 Exploring Portland! | This is a large category because we've been here for almost two weeks now. It's so weird to think about! I felt like the day was never going to come, and now we've been at it for half a month already.  We spent the first two days doing a lot of apartment shopping, since we got rid of a lot of stuff before we moved. We've been biking into the downtown area and trying to figure out our favorite route. There are gorgeous trails on the water…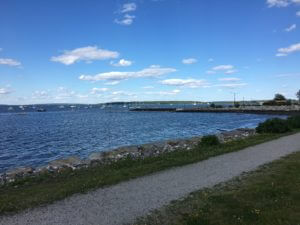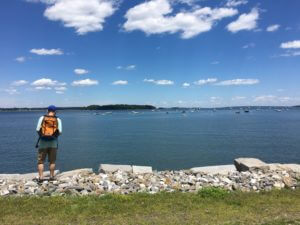 … and there's a city route that isn't super fun. Even though we moved to a city, I'm not a big fan of them. I feel more comfortable going on the bike trails/paths, despite how long it takes. We've gotten some great food so far, like dumplings and lobster rolls and ice cream…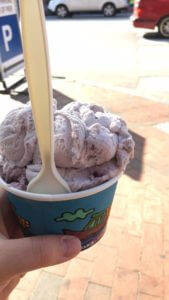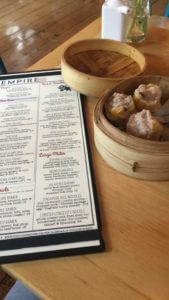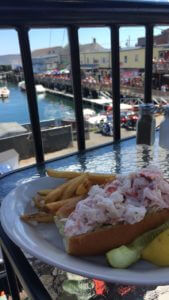 … so good. Portland has the most restaurants per capita in the US, so we'll never run out of dining options! I've had two lobster rolls in a week and they were both so good. So yes, so far so good on all things Portland!

TV Shows
Oddly enough, we've been watching older movies since we've gotten here. My TV watching has gone down. I think this may change depending on when I wake up. Since I'm used to getting up between 6-7 and now I don't have a commute, there's a good amount of time to watch TV.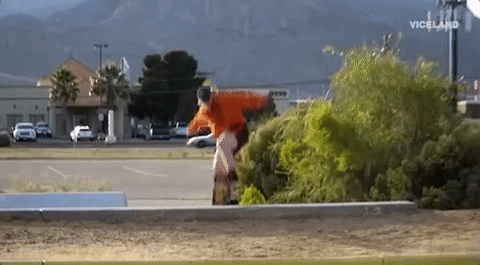 King of the Road | Yay for a new season of KOTR! Not gonna lie, I totally liked last season more. There was something about those teams and that group of guys that just got me. I loved all of them and was obsessed with every episode. This season is… good. I have a few favorite skaters that keep it interesting, but overall I'm a bit sad I don't love this as much.
The Bold Type | I'd been excited about this show for a long time! I love that it has two actresses from shows that were unjustly cancelled early. AND it involves magazines and girl power? Sign me up. Okay, to be honest, I haven't watched the first episode yet but I WILL TODAY.
Younger | EEK I'm so excited this show is back! I didn't realize how much I missed it until I finally saw the season premiere. I'm already behind as usual because, ya know, life is hectic. But! I also vow to catch up on this one today or tomorrow. Big reveals this seasonnnn.
Movies
Tropic Thunder | I can't believe I went so long without seeing this movie! We watched movies to relax each night of our first week here, and this was how we kicked it off. I thought this was a really interesting and funny movie. We also watched The Longest Yard, which I'd recommend if you haven't seen it.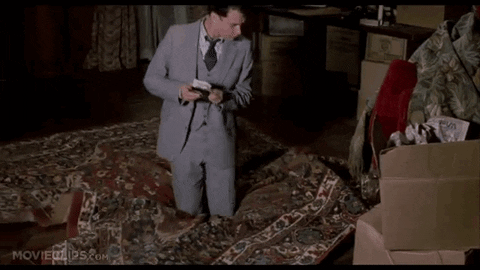 The Money Pit | I really like 80s movies and this is definitely an underappreciated one. Chris's mom randomly recommended it to us and we decided to watch it. It was so funny! Definitely classic 80s "what could go wrong next?" humor and situations. Highly recommend!
Guardians of the Galaxy Volume 2 | I can't believe it took us so long to see this. I'm ashamed to admit that we finally went to see it the same weekend that Spider-Man came out… so we're essentially one movie behind in the MCU at the moment. We'll probably go see Spider-Man this weekend though (hopefully). ANYWAYS this movie was spot-on. I enjoyed it as much as I enjoyed the first volume, but I do think the first movie was better overall. So much humor and on-point jokes throughout!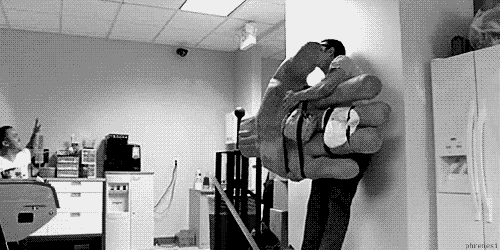 Dumb: The Story of Big Brother Magazine | I featured this recently On My List and am glad we got to it quickly! I love anything involving skateboarding, so this documentary was awesome. It outlines the early days of Big Brother magazine, which directly led to the Jackass franchise. Definitely interesting and crazy, especially for Chris and I (that love both skateboarding and the Jackass guys!).
Podcasts & Music
Honestly I've mostly been catching up on my existing podcasts and not a lot of music. When we ride somewhere in the car, I just put on Led Zeppelin Pandora because it's the best option.
---

Food & Drink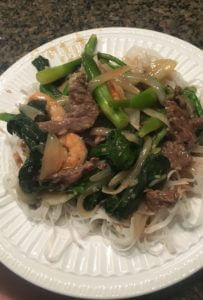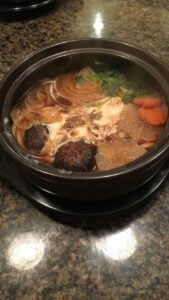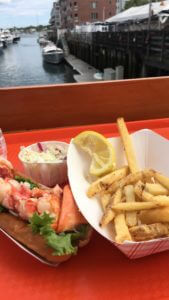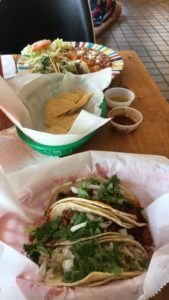 I haven't been cooking any masterpieces because our grocery shopping has been minimal so far, but I've enjoyed a number of things since the last time we've chatted on here. The first two pictures show some of the meals we had in CT before leaving. Chris's mom made her version of pad thai and bibimbap. The third picture is our first lobster roll here. Some restaurants we've had food at so far in Portland… Captain Sam's Ice Cream, Portland Lobster Company, Dry Dock, Leonardo's Pizza, Susan's Fish-n-Chips, Casco Bay Creamery, Hella Good Tacos, and Empire Chinese.
Purchases & Addictions
Apartment stuff | My company gave us a generous gift card to Target, which we basically spent in one trip. We needed basics like a garbage can, air conditioner, and countless other things. We also had to track down a couch that's finally being delivered on Monday. It's a hopefully-comfortably futon so we can have guests.
Around the Blogosphere
Mug Life by Kelly @ Belle of the Literati | I love this new feature of Kelly's! She talks about different things under the MUG LIFE acronym, like her nails, current read, the mug she's using, etc. Just a fun way to catch up on both personal and bookish.
9 Books to Read to Fill the PLL-Shaped Void in Your Heart by Jamie @ The Perpetual Page-Turner | I haven't watched the show in ages, but I did love the book series. I hope to get through the whole show at some point but these books seem like solid recs!
YA For Different Ages by Cristina @ Girl in the Pages | I'm constantly thinking about the age spectrum that YA encompasses. There are younger readers, older readers, and ones right in between. I love the idea of being able to break things up even further like she did here.
Happy Birthday Harry by Gillian @ Writer of Wrongs | I love anything involving Harry Potter, obviously, so this was a fun post to read! I think its such an instrumental series for SO many of us readers and bloggers. It's always worth celebrating for one reason or another.
---

Since Last Time…
1. Try at least 3 restaurants in Portland | PASS | I'm not sure why I thought this would be an issue haha. We tried out three different restaurant places within the first two days or so. You saw my list earlier; we've been crushing the restaurant scene.
2. Fill the apartment with necessities and some home-y touches | PASS | We did all of our shopping and really just need the couch to arrive. I started to hang some things on the walls, even though we were going to wait until the couch was in. We'll see.
3. Plan the trips home between now and the end of the year | PASS-ISH | We haven't planned fully until the end of the year because who knows what Chris will be doing for work. We do generally know when we'll be home between now and October/November though. Soon we'll just have to figure out the holiday schedule.
4. Start planning our Charlotte trip for later this year | PASS | We started to narrow down the dates that we want to go down there. I'm trying to examine the cost difference between flying from Portland or Bradley. We have some options now, which is really nice.
5. ENJOY PORTLAND | PASS | We've done plenty of this so far. We've had very little downtime, which is super nice, but it's nice to get back into working. It feels weird to work from home because I'm slightly disconnected, but I still feel like I have the support I need/want from the office.
Goals Until Next Time
1. Read 10 books | I know this is usually not a lot for me, but I've been coming up short on my reading months… compared to where I want to be. I'm still ahead of my Goodreads challenge and have been cranking out egalleys like nobody's business. I just want to be better with carving out reading time now that we're in the swing of a new schedule and location.
2. Read at least 2-3 physical books to return home | I have this whole system with my books while I'm away, so I really want to make it a habit to read my books up here. Then, I can bring them home and bring back a few more to read. I hope to bang out some of them.
3. Get the apartment 100% settled | We're pretty much settled already, but I still have some things to find spots for and hang on the walls. We have almost everything we need now and Chris's sister is bringing some stuff up next week. AND we'll be home next weekend too.
---
Talk to meeeee! What's new?
Related Posts