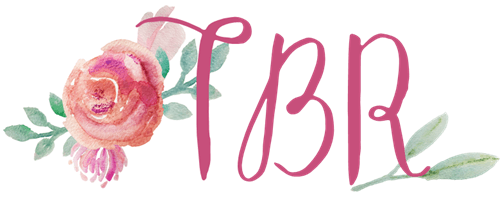 My monthly TBR feature here shows my progress based on last month's TBR, my plans for this month, and anything else I might be thinking about from a reading perspective. Sometimes I feature a little poll at the bottom so you guys can help me figure out a certain title I should read from a group of books.
Last month's progress:
I seriously stayed true to my TBR in January – wowee. I'm impressed. I usually take a lot of care in curating my "first month of a new year" TBR, so it makes sense that I worked it and stuck with it. I've already gotten started on one of the books on here because my library due date (digitally) is 2/3 and I wanted to be mostly done before the beginning of the month. Anyways, January was good! I got behind on my reading challenge once or twice but was always able to get ahead later.
Review Copies
Pub Month
Pub Month
Backlist
Far Pub Date
Freebie
Man, the beginning of the year really comes at you quickly! I suddenly had some February releases I really needed to hop on. STARTING OVER AT BLUEBERRY CREEK, BEEN THERE MARRIED THAT, and FOUL IS FAIR all come out in February. IN FIVE YEARS comes out in early March so it's not too far out, but definitely want to get to this one in February. And as for the backlist title, I'm really trying to push myself to read ALL EYES ON US finally because I keep missing it and it fits a later challenge.
Required Reading
Book Clubs
My adulty book club didn't meet for January because none of us got our shit together, so that was actually a nice break. AND the break continued for me reading-wise, despite having two meetings again. That club will be reading AFTER NIGHTFALL and I'll be joining the discussion without having to read the book. 😉 Otherwise, I shared a list with my YA book club of the books I had on my TBR for this month, hoping they'd agree to one. They ended up deciding on ALL EYES ON US, which will work for – as you see everywhere – reading a backlist ARC and something that works for Calendar of Crime.
Reading Challenges
The Key Word challenge is fun because you can spin things off however they apply and I'm definitely doing that again possibly this month. I have A GOOD GIRL'S GUIDE TO MURDER because it contains "girl" and a spin-off of that with KILLING NOVEMBER (because in this case, November is a girl's name). I'm going to try to read both of these because I have KN due back digitally to the library on the third of February.
For the Calendar of Crime this month, I'll be reading ALL EYES ON US because it involves February's topic of a couple, love triangle, and/or romance being around the center of the crime. The synopsis discusses a love triangle and other romance-related issues at the core of the mystery.
Romanceopoly
This month was… a challenge… based on my rolls. I got so lucky with January's books already being on my TBR! Anyways, I rolled The Cobbles (historical romance not set in London) and The Vault (paranormal romance that's been on your TBR the longest or take someone's recommendation). Both are out of my usual comfort zone for sure! I have an egalley of TO HAVE AND TO HOAX, which does involve London but primarily takes place in their country house… so I'm counting it. I'm also bending the rules a tiny bit by choosing BLYTHEWOOD for my paranormal "romance" option. This is a paranormal book WITH a romance – confirmed by someone who read it – and it's technically been on my TBR for a long-ass time.
Rainbow Try a Chapter Unhaul
This month: Light(er) pink books
I know this is specific but yeah I have a lot of unread books, y'all. I chose a lighter version of pink for February and will go with the darker pink for September. I chose SHE REGRETS NOTHING, a book I bought on a whim for a B&N sale, and EVERYTHING LEADS TO YOU, a super old book from my TBR that I've put off for years and years. Both are lighter pink (I literally had to make sure I had two darker pink books left on my shelves to read in September!) and ready to try for this month.
Misc. / New Releases
I am SO READY to read KING OF CROWS this month. Except I guess I'm not really actually ready because it's probably going to break my heart?? I preordered the audiobook AND the physical copy using a Christmas gift card because you know I need to alternate!
Related Posts