I received this book for free (hey, thanks!) in exchange for an honest review. I promise that this does NOT affect my opinion of the book or the content of my review. For real.
This may seem out of character for my blog, but I've always been an art and museum fan. I even did a semester-long directed study where I wrote a research paper on women artists. When I was asked to join Workman Publishing for this blog tour, I was so excited to join in! I actually had no idea how addicting I'd find it either…
Workman sent me a copy of the Paint by Sticker: Masterpieces book for me to complete my own sticker-filled masterpiece. It's just like a coloring book or a paint-by-number book, but instead you use little sticker shapes. You place them based on the color codes (number and letter values assigned to each sticker and piece of art).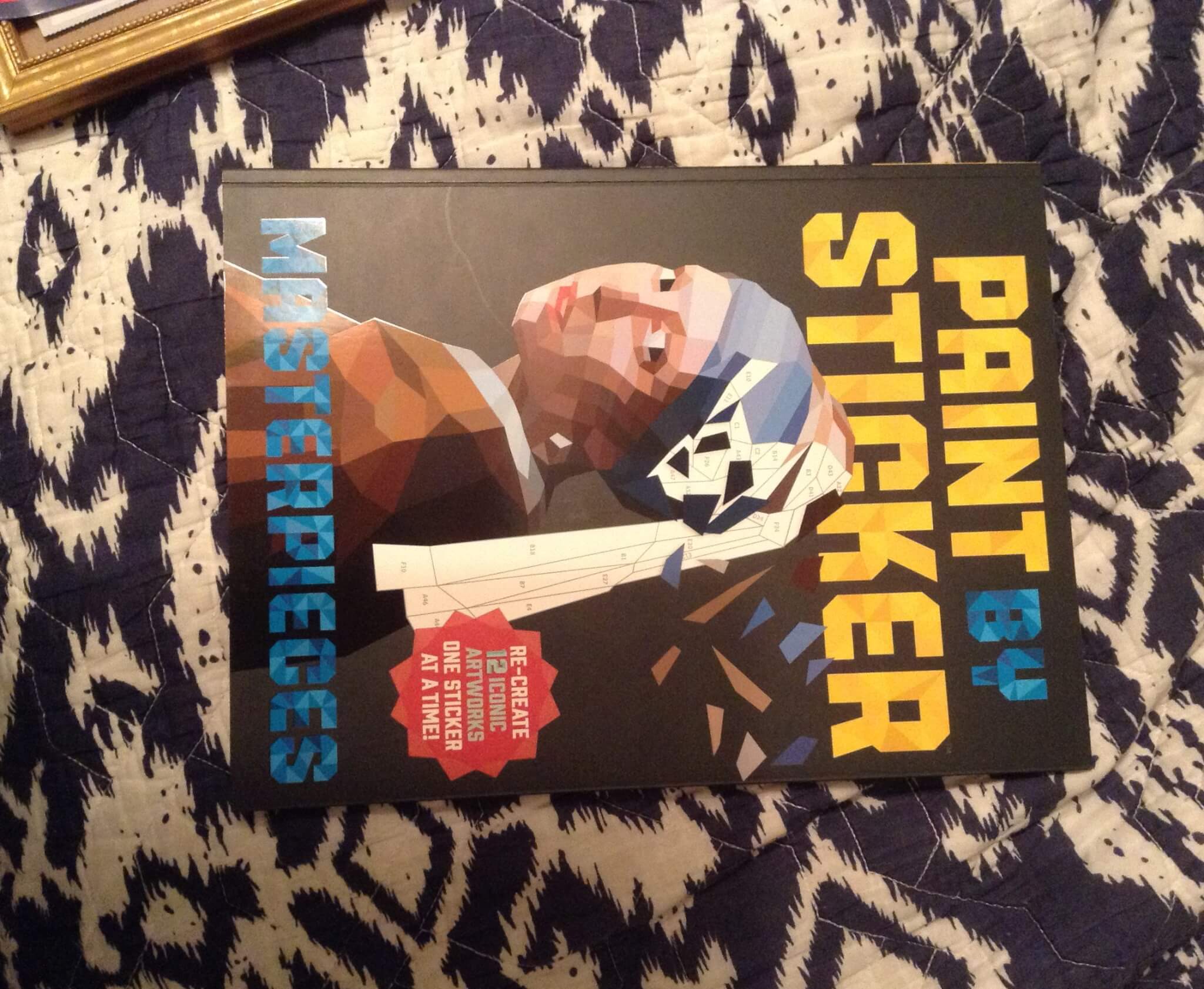 During my vacation a few weeks ago, I got myself cozy on my bed with some Netflix and went to town. I was asked to work on Creation of Adam, which focuses on the image of the two hands touching instead of the whole piece. As you may be able to tell from the photo above, there are little sticker shapes that correspond to the blank spots in the piece of art. You just match it up (for example, put the A4 sticker in the empty A4 spot – just like paint-by-number) and stick it on! Don't worry about getting it perfectly placed because you can't tell if there's a little space in between some of the sticker. This piece was actually the perfect one to get started on because it was somewhat simple compared to others in the book. It was really easy to use and I was SO excited about the outcome! It looks awesome.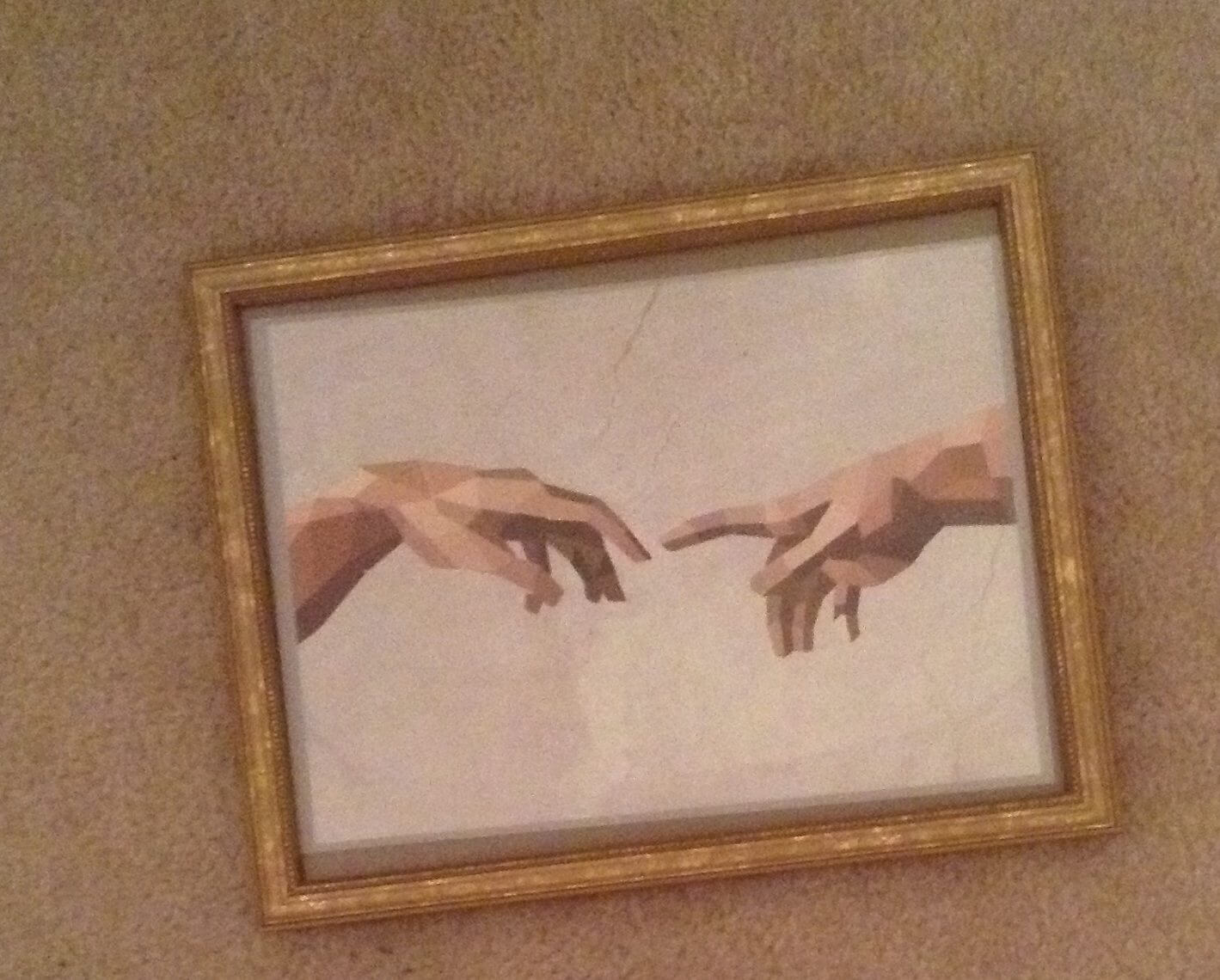 Doesn't it look so cool with the pixelated effect? I immediately started working on another piece of artwork after finishing this one. I was seriously not expecting to get addicted like this. (I started The Great Wave off Kanagawa in case you're wondering – more complicated and so pretty with the shades of blue!)
There are some other Paint by Sticker book variations that look really fun too. Some create classic travel posters, some are more geared towards children, and some have animals. I seriously recommend this if you'd like an activity book to de-stress. You don't even need to buy or carry around colored pencils 😉
One lucky Bookmark Lit reader can enter
to win a copy of this fun book, plus a cute
frame like the one I used above!
Related Posts