Top 2016 Releases I Meant To Read But Didn't Get To
Top Ten Tuesdays are hosted by The Broke and the Bookish, where we make lists of our top ten books (or something else!) based on that week's prompt. The topics are provided ahead of time and can be found here. Book links bring you to Goodreads or my review.
Last year I yelled at myself for not getting to SO many books and I have to say… I totally did not succeed in even reading those 2015 releases in 2016. I read two out of those ten. Good lord, someone punch me. I need to get going on actually reading the books I get all jazzed up about. Hopefully I can manage that for 2017!
Once Upon a Kiss by Robin Palmer | The Love That Split the World by Emily Henry
Chasing Spring by RS Grey | The Smell of Other People's Houses by Bonnie-Sue Hitchcock
The Leaving Season by Cat Jordan | The Nest by Cynthia D'Aprix Sweeney
Holding Up the Universe by Jennifer Niven | The Last Boy and Girl in the World by Siobhan Vivian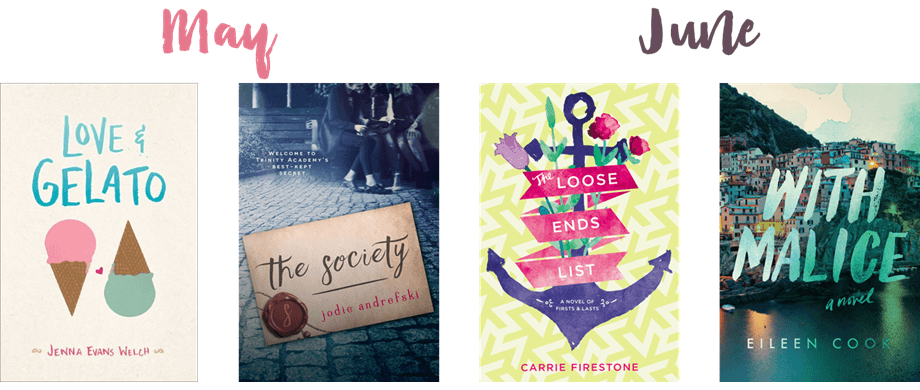 Love & Gelato by Jenna Evans Welch | The Society by Jodie Andrefski
The Loose Ends List by Carrie Firestone | With Malice by Eileen Cook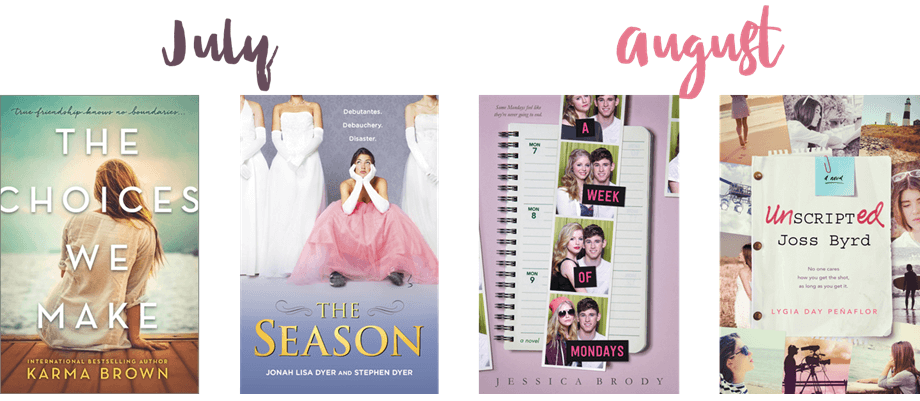 The Choices We Make by Karma Brown | The Season by Jonah Lisa and Stephen Dyer
A Week of Mondays by Jessica Brody | Unscripted Joss Byrd by Lygia Day Peñaflor
The Graces by Laure Eve | How to Make Out by Brianna Shrum
I'm Not Your Manic Pixie Dream Girl by Gretchen McNeil | Aerie by Maria Dahvana Headley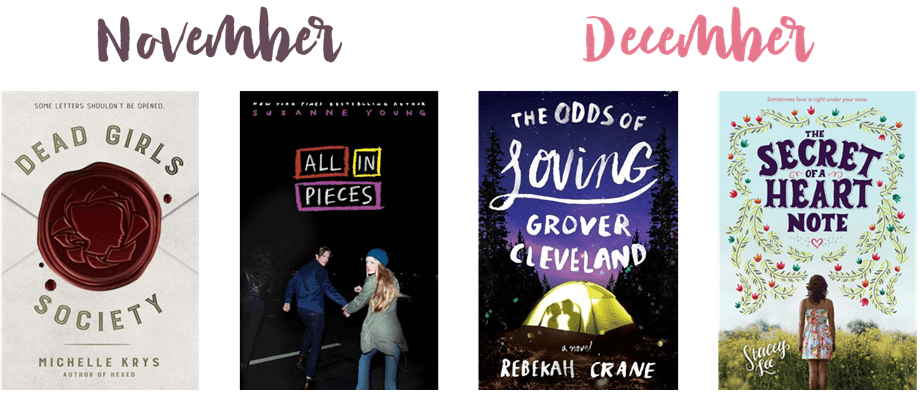 Dead Girls Society by Michelle Krys | All In Pieces by Suzanne Young
The Odds of Loving Grover Cleveland by Rebekah Crane | The Secret of a Heart Note by Stacey Lee
Related Posts