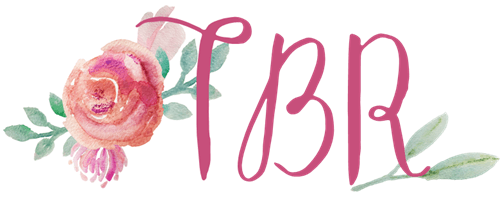 I recently started a monthly TBR feature, where I try to pin down which books I plan to read in the upcoming month. It also helps remind me throughout the month which books I'm supposed to be reading, for various reasons. I add a little poll at the bottom too, so you guys can vote and help me narrow down some of my options as well. Here are my top TBR choices for this month and how I did last month…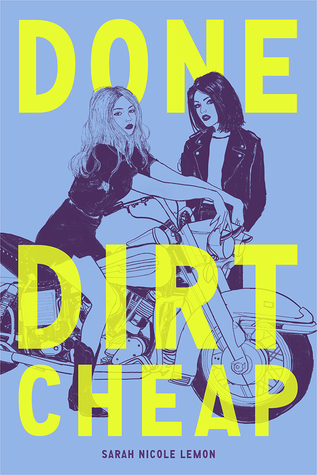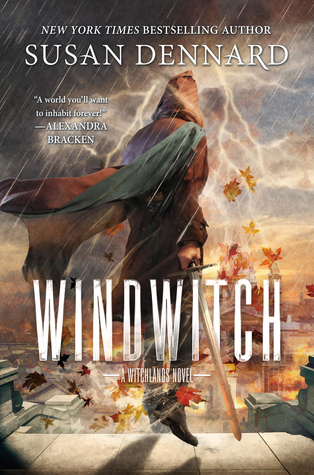 Another good month of TBR-related progress! I read or started SIX of the books I chose ahead of time. I am super proud of myself for this. Okay, one of them was a DNF, but still. I'm happy I at least got to six of them. A couple were disappointing and one (WHAT TO SAY NEXT) blew me away, so I suppose that's not bad. And I banged out three Netgalley reviews out of these!
On Deck for April
Personal Challenge: Owned Book April
This month I'm focusing on reading books I own physical copies of. This can definitely include ARCs (especially if the pub date has already passed) and other already-published physical copies I haven't read yet. I came up with this idea before making my March TBR (which included a lot of borrowed books) so I decided to focus on it for April instead. My goal is to read 75% books I own. The other 25% can include ARC tour books that come in, audiobooks I listen to, and other library or borrowed books if I really need to. I've had a good reading year so far and am reading upwards of 15+ books per month. So, hopefully if I read around 15 books this month, 11 of them will be owned books.
Challenge: A Very ARC-ish Readathon
I haven't done a readathon in a looong time! This Very ARC-ish Readathon is hosted by Bookshelves and Paperbacks throughout the month of April. The goal is to catch up on your ARCs! As you can see below, I have quite a few ARCs on my TBR that also work into my Owned Book April plans. Some books are egalleys, which don't count for Owned Book, but will definitely be included in this particular challenge. My goal is to read 50% ARCs this month. Sticking with my similar requirement above, if I read 15 books, about 7-8 of them should be ARCs. Hopefully I'll read all the physical ARCs below plus a couple egalleys.
---
Owned ARCs (Already Published or Upcoming)
I Believe in a Thing Called Love by Maurene Goo | Blind Item by Kevin Dickson
and Jack Ketsoyan | Windfall by Jennifer E. Smith
I grabbed the first two of these from ATW ARC Tours when she was giving out some ARCs and I'm suuuuper excited to get to them. I got WINDFALL from Marg because she's very kind and had a duplicate.? It's been on my must-read list for a very long time and I love the cover too much.
The Cursed Queen by Sarah Fine | Disruption by Jessica Shirvington
Unscripted Joss Byrd by Lygia Day Peñaflor
I'm embarrassed that this is still on here because THE CURSED QUEEN was a highly anticipated read for me AND the publisher sent me both an ARC and finished copy.?? Don't talk to me. I'm terrible. The other two are random ARCs I've had sitting around from conventions. I'm super excited about both in general, but just haven't picked them up yet. Time to hopefully change that!
Owned Physical Copies
Along for the Ride by Sarah Dessen | Loop and Twist by Karen Akins
I've been planning an ALONG THE RIDE reread for years now. It's my favorite Dessen and I loved it so much when I first read it. I also own both LOOP and TWIST, so I really should hop to it. I love time travel-y books and Andi loved these ones. She's a solid book-pusher, let me tell ya. Owned Book April is a great time to prioritize those reads.
eARCs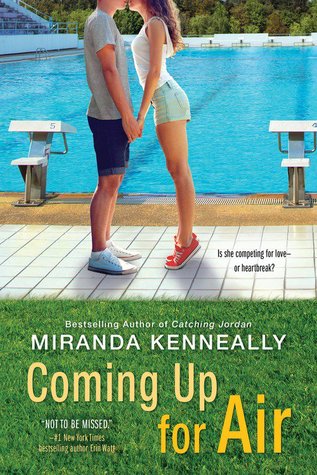 Coming Up for Air by Miranda Kenneally | Almost Missed You by Jessica Strawser
The Seven Husbands of Evelyn Hugo by Taylor Jenkins Reid
As I said, I wanted to give myself a few non-owned-physical book options. I have these three egalleys coming up to check out. They're all very different so we'll see what mood I end up in! 😉 Frankly I'm shocked I haven't read the new Hundred Oaks or TJR already!
Library Books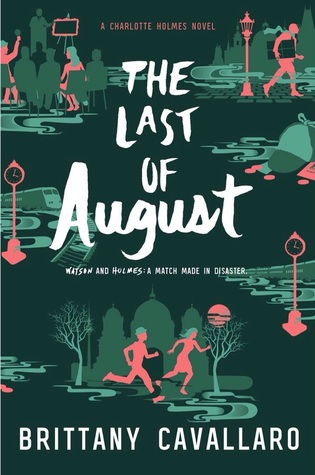 Rules of the Road by Joan Bauer | The Last of August by Brittany Cavallaro
Don't You Wish by Roxanne St. Claire
I took out a few library books last month and haven't gotten to any quite yet. Two of these are backlist titles I've been wanting to get to, and the middle one is a new release. I started THE LAST OF AUGUST and read like 3 page last month before determining I wasn't really in the mood for it. I hope to be soon!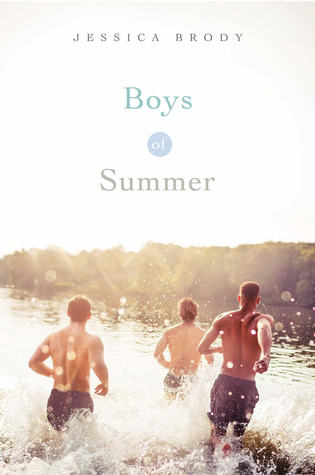 Boys of Summer by Jessica Brody | The Loose Ends List by Carrie Firestone
Girl Against the Universe by Paula Stokes
This month's poll is based on the 21 book Contemporary Romance Challenge TBR that I am doing very very terribly at. All of these books are owned copies, so they fit into that challenge. Two of the three are also ARCs, so they fit into THAT challenge too! Looks like a pretty good mix to choose from.
Which book MUST I read this month?

Loading ...
Related Posts