Mid-Year Book Freakout: a survey of the books I've read so far this year!
Originally posted on A Book So Fathomless // Found on The Reading Shelf
Best book you've read so far in 2014: Aspen by Rebekah Crane

I've been talking about Before I Fall by Lauren Oliver quite a bit this year, but I think my new favorite is Aspen. I don't know why, I just found it to be so incredibly funny and perfect in nearly every way. It wasn't what I expected, but I still enjoyed it very much. Read this one if you're prepared to laugh out loud and fall in love with every character in the book! (Review)
Best sequel you've read so far in 2014: Hereafter by Kate Brian
It's no secret that the Shadowlands trilogy by Kate Brian completely knocked my socks off. I read all three books within a 2-3 day period and forced two people I know to immediately start them as well. Hereafter was a really cool second book, but unfortunately the plot is almost 100% a spoiler if you haven't read the first book yet! (Review for all books)
New release you haven't read yet, but want to: Dissonance by Erica O'Rourke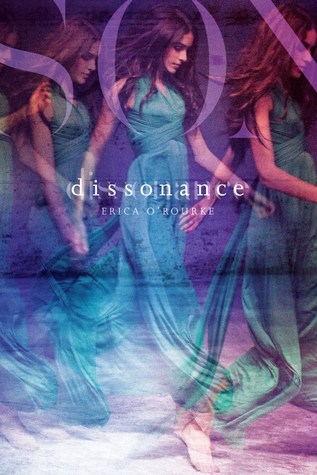 Okay I've built this book up so much in my head, I really hope it doesn't disappoint. I still have a shit-ton of contemporary YA that I've been wanting to read since around May, but this is a more recent new release that I can't stop thinking about. Really my list for this question is way too long.
Most anticipated release for the second half of the year: Vicious by Sara Shepard
The end of the Pretty Little Liars series will be here by the end of the year! EEK, I never thought I would say those words. Some people are sick of this series but I still really enjoy it. I'm sad to have it end, but I am eagerly awaiting the final book.
Biggest disappointment: September Girls by Bennett Madison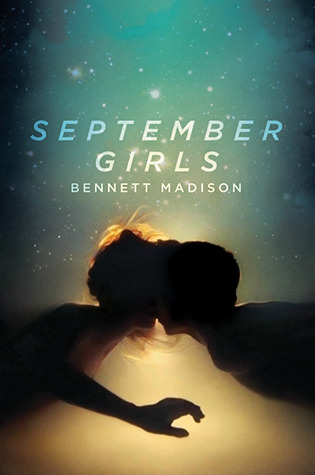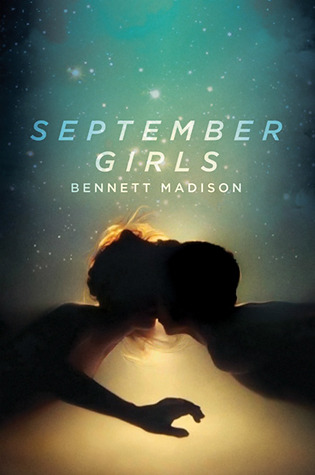 I should have known I wasn't going to like this one once I saw the Goodreads reviews. Beyond the excessive slut-shaming and misogynist characters, which I can SOMETIMES look beyond if I think the author did it to prove a point of some kind, this book was just not good. Literally nothing happens for the first 200 pages and then you learn everything… and even then it's still not interesting. I love the cover though. (Review)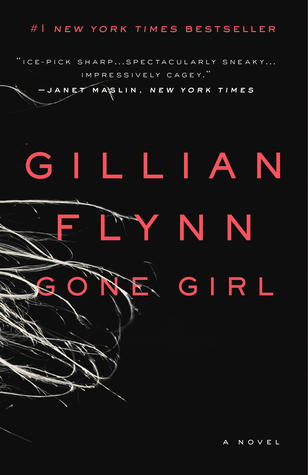 Biggest surprise: Gone Girl by Gillian Flynn
I realize that it shouldn't have surprised me, because everyone was ranting and raving about it, but I really was shocked that I liked this book. It is certainly not one I would pick up on my own but I am so glad that I did. When I finished it, I couldn't believe I had waited this long to give it a shot. (Review)
Favourite new author (Debut or new to you): Liane Moriarty

The Husband's Secret was a great read and I've been dying to get my hands on some more of her books. There were quite a few "new to me" authors so far this year, but I think I'm most excited about reading more of her books above all others. Rainbow Rowell is a close second! (Review for The Husband's Secret)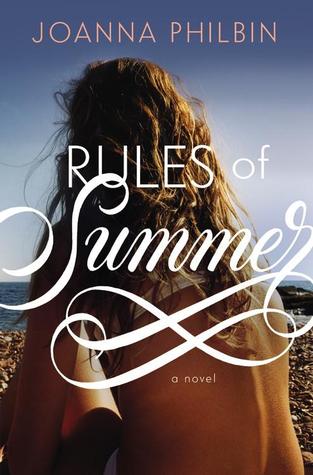 Newest favourite character: Rory from Rules of Summer by Joanna Philbin
Most of the protagonists or secondary characters from the other books I've read this year were kind of annoying to me. A lot of them had flaws, a lot of them were to whiny, and a lot of them didn't stand out too much. Rory is one of the few characters that was an average girl who had a cute story that I was happy to read about. I didn't complain about her too much while reading this one.
Book that made you cry: Can't Look Away by Donna Cooner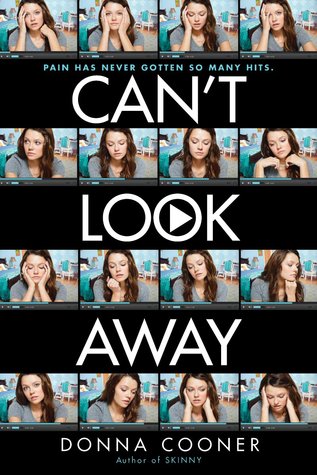 Dang. I didn't see that coming. Torrey's 12 year old sister is killed in an accident before the novel starts, but she spends the whole book coming to terms with her grief in a very public way. It hit me hard because I kept putting myself in her shoes and thinking of my 13 year old sister. I cried quite a few times during this one. (Review)
Book that made you happy: Anna and the French Kiss by Stephanie Perkins
It doesn't get any cuter than this book. I smiled like an asshole to myself the entire time I read this one. Be prepared for some adorable YA romance and cliches, but you'll love every second of it. Anna is also high on my list of favorite characters. (Review)
Favourite book to film adaptation you saw this year: The Fault in our Stars by John Green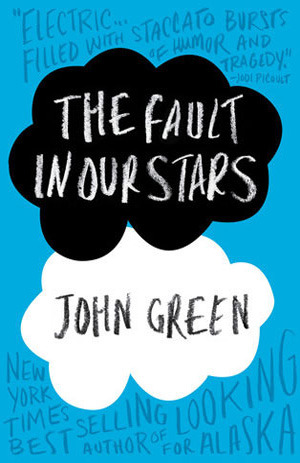 I think this is the only film adaptation I saw this year actually. Regardless, I really thought they did a good job with this movie. I wish they developed Gus and Hazel's relationship a little bit better, but I understand that it's difficult to fit a lot of relationship/character building within a two hour movie. Regardless, I was VERY pleasantly surprised by the actors in this one and think it remained pretty true to the book. Now, I'm off to protest the fact that Looking for Alaska is going to be made into a movie.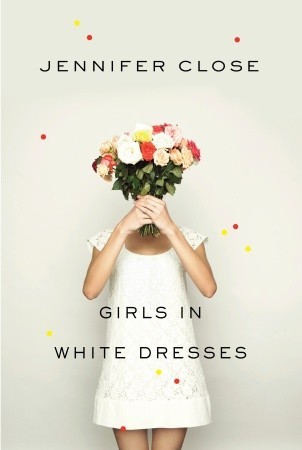 Favourite review you've written this year: Girls in White Dresses by Jennifer Close
I was kind of harsh in this one, but rereading the review makes me laugh. It was a pretty funny (and angry) one. (Review)
Most beautiful book you've bought so far this year (or received): The Interestings by Meg Wolitzer

For some reason I was so infatuated with the cover of this book, I ran out and bought the hardcover immediately. I'm pretty pissed at myself for doing that, since I didn't like the book that much, but at least it looks cute on my shelf?
What books do you need to read by the end of the year?
Maybe this will help me prioritize my TBR a little bit, since it's all over the place right now… I'll pick the books I'm DYING to read (besides Dissonance, which I already mentioned):
One Past Midnight by Jessica Shirvington
To All the Boys I've Loved Before by Jenny Han
The Art of Wishing by Lindsay Ribar
The Museum of Intangible Things by Wendy Wunder
On the Fence by Kasie West
Nantucket Blue by Leila Howland
Five Summers by Una LaMarche
The Distance Between Us by Kasie West
Dangerous Girls and Dangerous Boys by Abigail Haas
Love Letters to the Dead by Ava Dellaira
My Life Next Door by Huntley Fitzpatrick
The Girl Who Never Was by Skylar Dorset
My Last Kiss by Bethany Neal
Related Posts