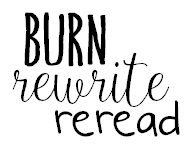 I've seen this tag floating around and thought it looked fun! I decided to do 5 rounds with 3 books per round. You use a random number generator to pick the books off of your Goodreads "read" shelf. For each round, you compare the three books: which would you burn? which would you rewrite? and which would you reread? It's like a bookish version of Kill, Bang, Marry 😉
Round 1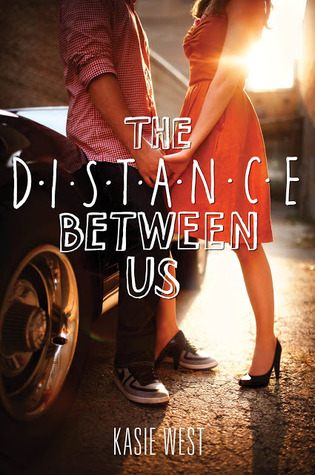 BURN | L.A. Candy by Lauren Conrad | There's nothing too bad about this book, but it's probably my least favorite of the three, at least! I don't remember being overly impressed with it (and that's probably why I never got around to finishing the series. Oh well.
REWRITE | Reckless (It Girl #3) by Cecily von Ziegesar | I actually really enjoyed Gossip Girl and its spin-off, It Girl. I don't remember much about it but I do remember liking it a bit. Like most books in a long series, there was a love triangle. Maybe I'd rewrite that part? I don't remember! I just know I'd rather keep this one around than L.A. Candy.
REREAD | The Distance Between Us by Kasie West | NO-BRAINER. I absolutely loved this book and will definitely reread it at some point. Kasie West is definitely an auto-buy for me and this was the first book of hers I read. Much love. | Review 
Round 2
BURN | A Rose for Melinda by Lurlene McDaniel | Another kind of easy one. I feel bad, because this book was SO SAD for preteen-Lauren… but that's literally all I remember. Her books are absolutely killer on the emotions. I still have this one somewhere in my childhood bedroom and could not get through rereading it now, I'm sure.
REWRITE | There's Cake in my Future by Kim Gruenfelder | I liked this book but there definitely were a few things I could rewrite. The characters were interesting enough to follow through their daily lives; I just felt like they could definitely have been more developed. I liked them, but just needed a bit more about their actual personalities. | Review
REREAD | The Adventures of Tom Sawyer  by Mark Twain | There's really no way to burn or rewrite a classic! I also would like to revisit this one again someday. I read it for school in 7th grade and probably didn't appreciate it as much as I could have. Overall, I'm sure I liked it, but it would be nice to reread some classics.
Round 3
BURN | The Last Summer (of You and Me) by Ann Brashares | My coworker decided to read this one recently and I remember telling her I wanted to read it at some point. I went on Goodreads and found out I had already read it… whoops. I guess that goes to show how memorable it was.
REWRITE | Spring Break (Summer #2) by Katherine Applegate | I binged this series right before I started my blog and overall had positive feelings. It was a little young and immature for me at times, but I did enjoy it overall! I can't think of anything specific that I would rewrite; I might just change the voice a little or make it more mature? (This book was published after Tan Lines, even though it takes place before Tan Lines – that's why I put it at #2. I read them in plot order, not publication order.)
REREAD | Tall Cool One (The A-List #4) by Zoey Dean | I read this back in my high school days. I loved books with mean or famous or rich main characters, so this one fell right into those series-binges that I did. I liked this whole series and would consider reading them again someday. They'd be super quick reads.
Round 4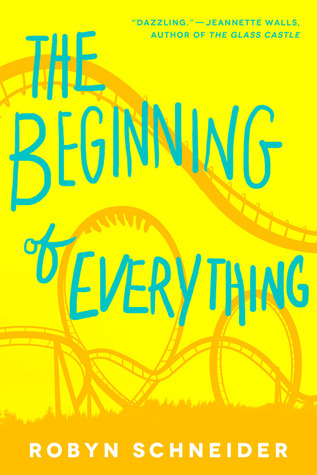 BURN | Change of Heart by Jodi Picoult | It's been a LONG time since I've read a Jodi Picoult book and, to be honest, they've all blended together. I don't remember much of anything about this book. I think I liked it though? Because I never read a book by her that I DIDN'T like. I think this is definitely the book I'd miss less than the other three here… plus she has a million other books out that I could read 😉
REWRITE | The Beginning of Everything by Robyn Schneider | I actually loved this one, but maybe would have changed some stuff around the end? I'm also just not sure if it's reread-worthy. I didn't like the main love interest, Cassidy, but loved the narrator and main character, Ezra. | Review
REREAD | The Vile Village (A Series of Unfortunate Events #7) by Lemony Snicket | I would gladly read this series again! It's been so long since I've been in their world. I hope sometime within the next few years I can track these down on audio or something.
Round 5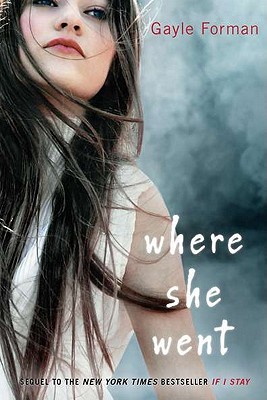 BURN | Fifty Shades Darker (Fifty Shades of Grey #2) by E.L. James | HAHAHAHAHA do I have to explain this? This is the number one book series that I would burn if I could. Like, actually burn. This is the worst ever ever ever and I don't even want to talk about it.
REWRITE | Don't You Forget about Me (Gossip Girl #11) by Cecily von Ziegesar | Again, I really liked this series when I read it. By the 11th book, things were definitely dragging out a bit. I would probably reread this series someday but I think it deserves a rewrite more than a reread in general. This is my favorite cover in the series, though!
REREAD | Where She Went (I Stay #2) by Gayle Forman| Eeeep. I actually liked this one better than If I Stay, so I definitely wouldn't burn or rewrite it. I could see myself reading this duology again at some point, but not too soon. I absolutely love Gayle's writing. Maybe revisiting these two books would give me more of an appreciation for the first book? We'll see! | Review
I tag anyone who wants to participate! This was a lot of fun.
Related Posts