Because my reviews are usually posted at least a month after I finish the book, I never really talk about what I'm currently reading or just finished reading. This Reading Recap feature will let you know the the books I just finished reading and listening to, as well as the books I'm currently reading and listening to. Past recaps here!
Split Second by Kasie West | I'm officially done reading all of Kasie West's published books and it's making me very sad. I absolutely love her writing – and this book was no exception! I was really just in the mood for it and finally decided to read it. It's been sitting on my shelf since February. If you haven't read this duology, I HIGHLY suggest you try it out!
All the Bright Places by Jennifer Niven | This book messed me up, dude. I was convinced that I wasn't going to like it for some reason (maybe because it was blurbed with Eleanor & Park + John Green and that bugs me to no end). I couldn't stop reading it even though it felt like not much was actually happening… then, the last fifty pages BROKE ME. I'm no longer a functioning human.
The Pretty App by Katie Sise | I kind of rushed to finish this book and post the review right around the pub date. It was cute enough, but didn't blow me away. I honestly don't have much to say about it… I liked its predecessor a bit more!
When by Victoria Laurie |Yep, this one was not enjoyable at all. The main character bugged me to no end, the narrator of the audiobook made the characters sound even more immature and irritating, and the plot was incredibly boring. It's supposed to be a mystery surrounding murder – and a really cool concept about a girl who can see death dates on people's foreheads – but it fell flat everywhere.
---
Full Frontal Feminism by Jessica Valenti | Yeah, I'm still chugging along at this one. I haven't picked it up lately. It's not that I don't want to read it – it's just that I haven't been in the mood for nonfiction. A lot of the other books I've been reading have been too good for me to cast aside. I WILL finish this one before May. I'm determined.
The Disenchantments by Nina LaCour| I'm kind of bummed about this one. I can't connect to any of the characters that well and the whole thing just doesn't feel realistic to me. I enjoy reading it AS I'm reading it, for the most part, but my reflection after is just kind of MEH. I'll explain more in a review at some point; overall, mixed feelings!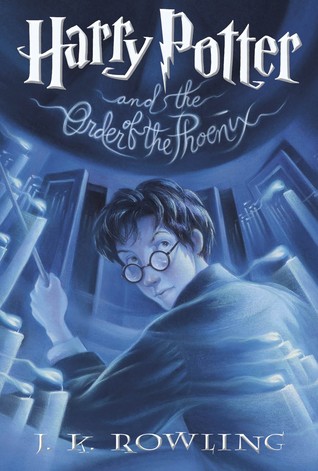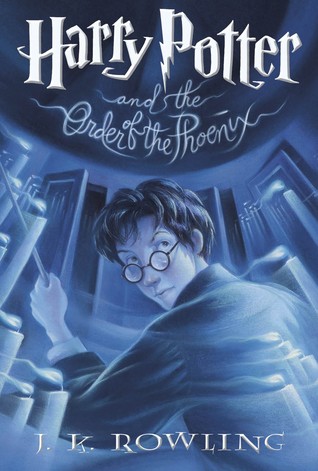 Harry Potter and the Order of the Phoenix by JK Rowling| Weee I'm continuing with my HP audio reread! I'm loving this, as usual. I just got in my new boxed set of paperbacks though so I'm REALLY tempted to switch back and forth between audio and physical copy for this book… the main reason is that it's so damn LONG that it's going to take me forever to finish the audio. I love listening to it, but I've been distracted by Netflix as I get ready in the morning instead of listening to HP.
---
What are you currently reading?
Related Posts