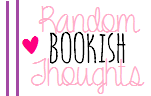 BOOK RATINGS. I saw a Twitter conversation a month or so ago about the ratings that bloggers and readers give to books. These ratings could be on Goodreads or on blogs. This person thought that if someone's Goodreads ratings average was too high, they weren't critical enough – and therefore their opinion was not valued in the community. They should not bother with book blogging or reviewing, because they were not actual critics of books. I didn't even know how to formulate a logical tweet in response, so I let it be. And by let it be, I mean let it stew for months until I was able to come up with this post. But Taylor pretty much sums up my reaction: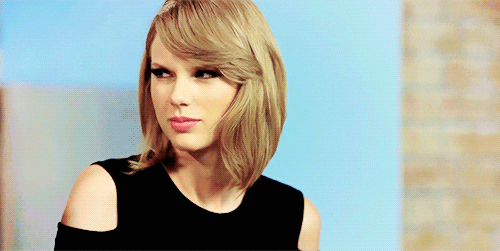 I think that's bullshit. I should go without saying that all opinions can be valued as long as they are not particularly offensive, racist, sexist, etc. Who gets to determine if someone's opinion is valuable or not?? Not some random guy on Twitter, that's for sure. Let me back up a little bit and talk about ratings in general and my thoughts on them.
How I rate books on my blog
I use my little heart system here on the left to rate books. I DO use half-hearts (quite a bit, actually), as the bottom of the graphic shows. I don't think it's possible, for me at least, to give EVERY book I read a dead-set rating between 1 and 5 without any halves. The 5 heart rating is given to books that immediately get placed on my favorites shelf on Goodreads. This list includes books that are my all-time favorites. It also has the first book in a series to represent the entire series if I consider it to be a favorite. The highest heart value is obviously given to some of the best books I've read that have little to no things wrong with them. Books I really enjoyed but aren't considered an all-time favorite for whatever reason are given the 4 heart range. Books that were pretty good but had some major flaws are in the 3 heart range. Books I really didn't enjoy for many reasons are in the 2 heart range. Really terrible books that I should have DNF'ed are in the 1 heart range. I really don't DNF books very often, so it would take quite a bit to give the book a 1/2 heart rating.
How I rate books on Goodreads
Everyone knows that Goodreads is a little pain in the ass that doesn't allow for half-star ratings. We're forced to round up or down. This is a big struggle for me considering how big of a proponent I am for half-star ratings! I have to come up with two distinct ratings for books so that I can put one on the blog, which is very accurate, and one on Goodreads, which is rounded up or down depending. I end up having to choose if the book is worthy of being rounded up or rounded down. I normally round UP unless the book really bugged me for some reason. For example, Lola and the Boy Next Door was given a 4.5 on the blog, but a 5 on Goodreads because C'MON it's Stephanie Perkins. Conversely, Famous In Love got 3.5 on the blog and 3 on Goodreads, because the writing style and lack of characterization REALLY bothered me. I couldn't imagine giving it 4 because it didn't measure up to my other 4 star reads.The picture on the left shows my rating frequency on Goodreads and that out of the 213 books I've rated, almost HALF of them are 5 star reads. Why, you ask? Because I got my Goodreads in 2010 and got my blog in 2014. Any time I took the effort to rate a book before I got my blog was only if the book blew me away or if I hated it. Because I added so many books I read a long time ago, I had no idea how to rate the books. I don't have ANY ratings for 74 of the books I've read. My data based on Goodreads is pretty skewed in the higher ratings because of that. I almost exclusively only rated books I loved, or a few classics I hated while I was in high school.

Rating history
Since I started blogging, I've rated 55 books on Goodreads and on the blog (a post that included a whole series review is considered "one book" here). Keep in mind the totals aren't going to add up completely because of the series reviews, but you'll get the idea. Here's the ratings breakdown.
My average blog rating is 4.07 and my average Goodreads rating is 4.03 (from only this year's review books). Overall I do a pretty good job of evening out my reviews, between rounding up and rounding down, so they're about the same in the long run.
So what does my high ratings average say about me?
Apparently, according to the Twitter jerk, it means I'm not critical and thus not worthy of being a book blogger. My opinions aren't needed. Here's what I think my ratings score actually say about me.
I know what books I like to read and I focus on them. I can tell that I'm going to enjoy a certain book and I read books that I know I will enjoy. Sounds pretty simple, right? I have a good sense of self-awareness when it comes to my reading. I pick books based on my preferences, and lo and behold! I end up liking them as much as I thought I would.
I read more for enjoyability than for critique and heavy analysis. I would rather read a book and focus on how much I like it, than dwell on being overly critical and picking the whole thing apart. I may be generous in my ratings, but it's because how much I enjoy reading the book and the entertainment it provides me is

more important

than things like writing style or techniques. Those things are still important, but they're not the

most

important to

me

.
I can still be critical when I want to or think the book needs it. If that weren't true, I would have a full 5 star rating average. I've given quite a few books 3.5 stars or less. I've read countless books that didn't work for me for a variety of reasons and I've been extremely critical in those reviews. In case you need proof, check out We Were Liars, The Strange and Beautiful Sorrows of Ava Lavender, and Girls in White Dresses… just to name a few.
I can also still add critique to a review of a book I liked. Just because the book is a 4 star read, doesn't mean there aren't some flaws in it. If there weren't, it would be 5 stars. Every single review I write that is under 5 stars has at least one or two points that I didn't like. I fully explain those flaws in my reviews. I am just not overly critical when I don't need to be.
I'm still new to this! There are countless bloggers out there with literally thousands of books on their shelves. Some people I follow on Goodreads have MANY more books reviewed than I do. The more books you review, the more likely you are to not like a greater amount of books. Your average ratings number would probably go down as a result. Not to mention, a lot of the VERY successful bloggers I follow have 3.8 or 3.6 average ratings on Goodreads; some even have higher averages than I do!
TL;DR
Sorry for the rambling and calculations. That person's tweet just really set me off. I don't think it's fair to assume anyone isn't a good blogger OR doesn't have a valuable opinion if they have a high ratings average. Good bloggers are measured by the quality of their posts. Valuable opinions don't need to be measured by anything, because (generally) everyone's opinion is valuable. Just because I rate books at 4 stars most of the time doesn't mean I'm not critical or my blogging voice doesn't need to be heard. I love reading reviews of all kinds – high scores or low scores – because I get to see something that someone put time and effort into and gain some insight about a book I'm thinking of reading.
What's your Goodreads average rating? Do you agree with my thoughts here, or do you think only critical reviews are needed in the blogosphere?
Related Posts