The Bookmark Lit Bulletin was created to wrap up each month and prepare for the next. I share my life happenings, book haul, books I read and reviewed, posts I shared, challenge updates, and more from the previous month. I also let you know what may be coming up on the blog in the coming month. You can read past bulletins here and learn more about the feature here.
---

Holy moly. May was extremely busy. I was jam-packed every weekend and the weeks went by so, so fast. I know I say this LITERALLY every month, but how is it already over?? I just pulled out my Erin Condren to double check what the heck happened because I already forgot. OKAY GO. The first weekend of May was a birthday party for Chris's cousin's son. (I think this is called first cousin once removed?) He turned three and he's ridiculously cute, so that was a pretty fun time. His family loves to show up super late to parties though, and we're getting pretty sick of it. The following weekend we decided to make a day trip up to Boston! We visited Quincy Market and Assembly Row (new Legoland Discovery Center!). We were disappointed that the Discovery Center is only for kids though. We were able to get into the store though… The next day was Mother's Day, where we had to jet between three different events. I have to say, I'm always sad about being a child of divorce on holidays where I have to rush between things like that… but I am so, so grateful that Chris ISN'T – otherwise we'd be even crazier trying to see four different groups of people on holidays. We started at my Nana's house to see my mom, then moved to an Italian restaurant for an early dinner to see my stepmom, and then finally to have dinner with Chris's parents at their house. It was intense. The following weekend was also damn crazy. We had Chris's sister's graduation on Saturday, which involved getting up at 5AM, driving 2.5 hours to Maine, and sitting through a boring ceremony. We had lunch at a clam shack, which was delicious, and then trekked back home. Chris's cousin came and stayed with us all weekend (even though he lives only 10 minutes away, lol – it was more just for a fun sleepover thing). I visited some friends in their new apartment that night while Chris hung out with his cousin. The next day we had a Lego convention to attend – Brick Fest Live – which was okay. It wasn't your average convention; it mostly had vendors and activities for kids. It was about an hour away from us and we ended up having fun, but it wasn't what we expected. Now, the following weekend involved even more parties. My very best friend had a birthday party for her three year old son on Saturday, which was adorable obviously. He's the cutest! A friend who moved to California for college (and stayed there) came home to good ol' Connecticut for the weekend, so we went down to Mystic for a BBQ. I went down with my friend, her son, and her fiancee (the same people who had the party the day before). It was a fun trip! For Memorial Day, we ended up doing a little shopping and otherwise just hung out at home. NOW FINALLY, this past weekend – you know that I went to BEA on Friday!!!! This will have its own separate post, so don't worry about that. Yesterday we went to Providence to visit some friends and hang out, and today I had a bridal party lunch for my friend who is getting married in October. (Yes, same friend I keep referencing throughout…). HOLY CRAP THIS MONTH WAS INTENSE.
---

I keep thinking I had a mediocre reading month, but I really didn't! It took me all month to finish my audio reread of Harry Potter and the Order of the Phoenix, but obviously I won't include a reread here. (Same goes with my reread of Ella Enchanted!) Here are the books that I enjoyed the most from May:

---

Keep up with my full list of 2015 challenges here!
Fairytale Challenge | 4/15 books read | Between the Lines by Jodi Picoult and Samantha van Leer, Ella Enchanted by Gail Carson Levine
Reread Challenge | 6/17 books read | Ella Enchanted by Gail Carson Levine
105 Challenge | 57/105 books read

New release: Kissing in America by Margo Rabb
YA contemporary: Charmed Thirds, Fourth Comings, and Perfect Fifths by Megan McCafferty; Saint Anything by Sarah Dessen; PS I Still Love You by Jenny Han
Debut: The One Thing by Marci Lyn Curtis, The One That Got Away by Bethany Chase
Series-starter: The Program by Suzanne Young
Already owned on Kindle: Between the Lines by Jodi Picoult and Samantha van Leer
Non-audio reread: Ella Enchanted by Gail Carson Levine (half audio, half physical)

TBR Pile Challenge – COMPLETE! | 13/12 books read | Charmed Thirds, Fourth Comings, and Perfect Fifths by Megan McCafferty; The Program by Suzanne Young; Between the Lines by Jodi Picoult and Samantha van Leer
Library Challenge | 9/28 books read | Charmed Thirds, Fourth Comings, and Perfect Fifths by Megan McCafferty
Flights of Fantasy Challenge | 12/20 books read | Ella Enchanted by Gail Carson Levine
Audiobook Challenge | 12/35 audiobooks listened to | Saint Anything by Sarah Dessen, Ella Enchanted by Gail Carson Levine [both of these were half audio, half physical]
Series a Month Challenge | Half of the Jessica Darling series…?!
Blog Organization Challenge | Nothing – I suck!
---

I was bad this month… I went a bit too crazy at Barnes & Noble. I also got two books from my OTSP secret sister – SARAH – (the Miranda Kenneally ones in the picture!), traded Stefani for Love, Lucy, and borrowed Devoted from Brittany. Then there was BEA… HELP.
Physical Books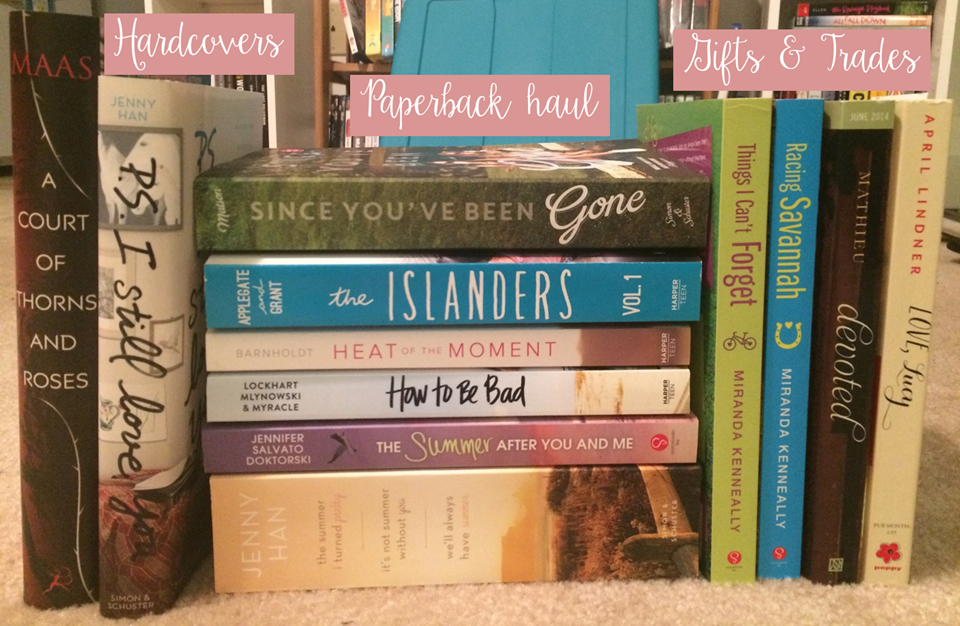 BEA Books
Kindle Books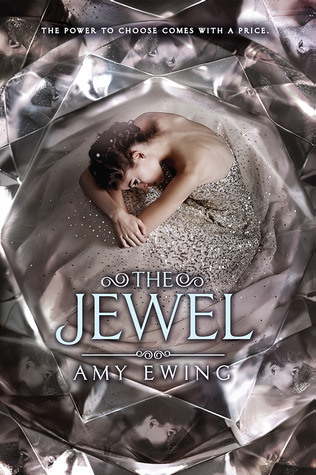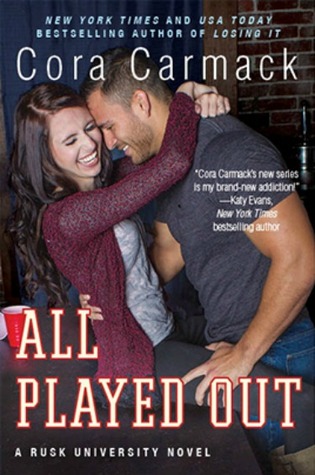 ---

---
"Every woman has one. That name you Google at two o'clock in the morning. That intoxicating connection that somehow never solidified into anything real; that particular memory you still visit every now and then, for that guaranteed hit of pure, sugar-­packed dopamine. It's that story that starts with 'There was this one time' and ends, reluctantly, with 'but I guess…'" – The One That Got Away by Bethany Chase | Review
---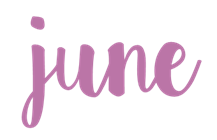 As usual I have some of my typical posts: Top Ten Tuesday, Inside & Out, and Bookmark Lit Bulletin. May was the month of blog tours apparently, so June is going to be the month of… well, more blog tours. I'm on tour for The Revenge Playbook by Rachael Allen and Jesse's Girl by Miranda Kenneally. As of right now, I don't have any discussion posts planned. June is going to be a bland month apparently. But you will see my BEA wrap-up post tomorrow!
---
I did a decent job of reading from my miniature TBR I wrote in last month's recap. I've definitely come to the conclusion that many of the books I think I'll read won't end up getting read. The only books I know I definitely have to read are the ones I'm getting for ARC tours (not even sure which ones are coming up yet!) and for blog tours. Here are the blog tour books I'll definitely be reading, as well as our Book Buddies pick for June!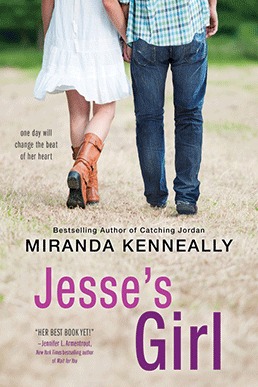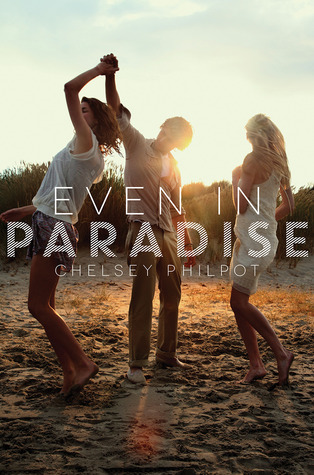 ---

I want to keep up with my mood reading. I'm usually annoyed by it, but I don't have a lot of reading obligations. I'd like to keep that up. I'm super done with pressuring myself to read things when I don't want to read them. ALSO I need to relax with library books a little bit and not get too many out at once. I have a lot of fines at the moment…
---
And the craziness definitely continues for June. I have Chris's sister's grad party the first weekend, which should be pretty fun. The following weekend is yet another party – this time for my stepdad's parents (my step-grandparents) 50th wedding anniversary. I will never understand how she stayed married to that man for 50 years, good lord. That will be interesting, because my stepdad's family is a bit odd and we usually don't talk to them much. The following weekend we are headed to CHICAGO for Brick World! Chris is really excited. We're leaving hopefully early on Thursday morning and flying in to start convention activities right away. We'll be staying right near the convention center (which is unfortunately far from the downtown area), which will make things easier. The biggest issue is going to be finding time to get out into the city. I want to explore it and Chris wants to explore the convention…lol. We'll see what happens! I'm really pumped. We'll be flying home that Saturday night so we can be home in Connecticut for Father's Day activities with our families.
How was your month? What do you have coming up next?

Related Posts