The Bout of Books read-a-thon is organized by Amanda @ On a Book Bender and Kelly @ Reading the Paranormal. It is a week long read-a-thon that begins 12:01am Monday, May 11th and runs through Sunday, May 17th in whatever time zone you are in. Bout of Books is low-pressure. There are challenges, giveaways, and a grand prize, but all of these are completely optional. For all Bout of Books 13 information and updates, be sure to visit the Bout of Books blog. – From the Bout of Books team
WOO I am ready for my third Bout of Books! The past two times [here, here] I ended up overdoing it a little bit. I would set too many rules, chose too high of a goal, and tried to restrict the books on my TBR too much. This doesn't work for me, so I'm learning my lesson this time. Simple goals, wide TBR to choose from, and a manageable goal!
Finish four books – audio or regular. Since I can usually finish a book within 2-3 days, depending on the length and my investment in it, this should be a reasonable challenge! I'm going to try to finish whichever audiobook I'm listening to during the week too.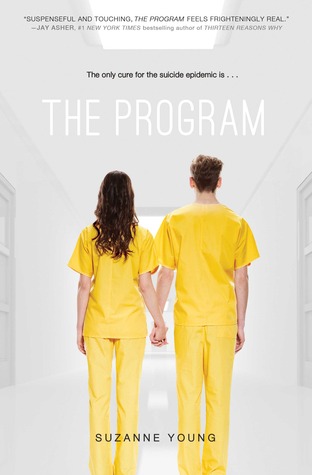 Because I'm so bad at sticking to a real TBR, I decided instead to give myself a number of books to choose from. The only rule is that one book has to fall in each of the categories below… AND I have to already own the book!
Here are the categories I'll be picking books from:
One book published so far in 2015
One book from my Kindle
One backlist book that would qualify for the TBR challenge
Book Buddies book for May (The Program)
Here are some options that will be considered during Bout of Books:

Here's where I'll track my progress for the week!
Specific goals: New 2015 release | Backlist book | Kindle eBook | The Program by Suzanne Young
Completed books: Saint Anything by Sarah Dessen, The Summer of Chasing Mermaids by Sarah Ockler, The Moon and More by Sarah Dessen (DNF at 53%)
Day 1 – 5/11
Started: Saint Anything by Sarah Dessen [hardcover and audiobook] Completed books so far: Zero
Day 2 – 5/12
Finished: Saint Anything by Sarah Dessen [hardcover and audiobook] Completed books so far: One
Day 3 – 5/13
Started: The Summer of Chasing Mermaids by Sarah Ockler [eARC] and The Moon and More by Sarah Dessen [audiobook] Completed books so far: One
Day 4 – 5/14
Continued: The Summer of Chasing Mermaids by Sarah Ockler [eARC] and The Moon and More by Sarah Dessen [audiobook] Completed books so far: One
Day 5 – 5/15
Finished: The Summer of Chasing Mermaids by Sarah Ockler [eARC] Continued: The Moon and More by Sarah Dessen [audiobook] Started: The Program by Suzanne Young [paperback] Completed so far: Two
Day 6 – 5/16
Continued: The Moon and More by Sarah Dessen [audiobook] Completed so far: Two
Day 7 – 5/17
Finished: The Moon and More by Sarah Dessen [audiobook] – DNF at 53%
Started: Between the Lines by Jodi Picoult [ebook] Completed so far: Two (and a half)
Related Posts