Because my reviews are usually posted at least a month after I finish the book, I never really talk about what I'm currently reading or just finished reading. This Reading Recap feature will let you know the the books I just finished reading and listening to, as well as the books I'm currently reading and listening to. Past recaps here!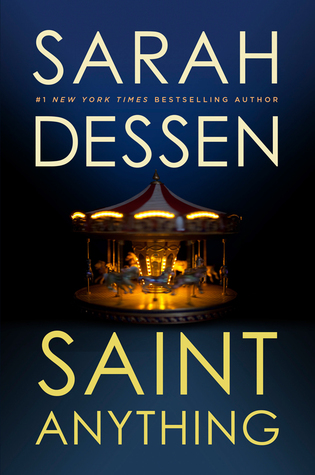 Kissing in America by Margo Rabb | I just finished this book Friday morning, right before my blog tour review post was due. Talk about procrastination. I really liked this one a lot! The main character could be a bit intense and annoying at times, but it was kind of addicting and had GREAT messages. I love that family, friends, and overcoming fears trumped romance in this book.
Between the Lines by Jodi Picoult and Samantha van Leer | This book was for the YA book club I started in my area! We thought it would be a good first pick because Picoult is a well-known adult fiction author, and would provide a nice segue into YA if people hadn't read it yet. This book was… pretty good. I think we all agreed it was VERY young and silly, but it did a great job of mirroring a fairy tale. We had some issues with plot holes but it was extremely readable and quick.
The Summer of Chasing Mermaids by Sarah Ockler | Yet again, my expectations crush my bookish dreams. When will I learn? This was a book that I was HIGHLY anticipating and was really excited to get an ARC for the blog tour. I think it wasn't exactly what I was expecting for some reason. I liked a lot of things about it, but was overall kind of underwhelmed. I even cancelled my preorder of the harcover, which is depressing 🙁 I LOVED Twenty Boy Summer by her, so I will definitely keep reading her books.
Saint Anything by Sarah Dessen| This was the most recent REALLY solid, amazing book I read – so I decided to bump it up to four books instead of the usual three in this category. This isn't my favorite Dessen, but I definitely still gave it five stars. I loved the characters and a lot of the things she explored in the book. As usual, there's a healthy mix of friendship + family + romance – typical Dessen queen. (Review is here.)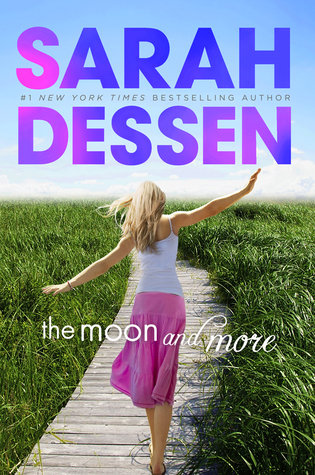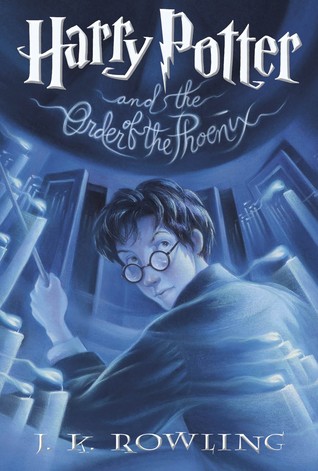 The Moon and More by Sarah Dessen | So I feel like a butthead for going from my glowing comments on Saint Anything… to a DNF. You can see my mini Goodreads rant for more information because I'm not sure if I'll write a review for this one. I'm too depressed. I was listening to the audio, which sometimes makes it easier to DNF (for some reason), so I MAY try a physical copy. I'm not sure. It's a really long book and I hated the romance, which was most of the plot. I liked EVERYTHING else though! Ugh I may have to consult with someone on this. Have you read it? Can you give me some spoilers on the romance via email or something?
Harry Potter and the Order of the Phoenix  by JK Rowling | Before that, I finally finished part five of my Harry Potter reread! It took me an entire month to finish it – partly because the book is long, and partly because I wasn't really in an audio mood most of the month. (I spent a lot of time watching Friends before work instead of listening.)
---
Full Frontal Feminism by Jessica Valenti | Seeing this, yet again, on my reading recap is depressing me. I suck. I really really enjoy this book but have had a lot of other bookish temptations and requirements to read it. I am determined to finish this book in June. Please hold me to that.
The Program by Suzanne Young| I'm not that far into this at the time of writing this, but I'll hopefully get some reading done over the weekend. I like it so far! Such an interesting premise that makes you think. I'm sure my Book Buddy and I will have lots to discuss this month 🙂

Ella Enchanted by Gail Carson Levine| If you can't tell, I've been rereading a lot in the form of audiobooks. I'm excited to revisit this childhood favorite! My biggest qualm with the audiobook is that the narrator sounds literally eight years old when I THINK she's supposed to be fifteen in the book??? I can't get over it. I'm trying not to let it impact my feelings though because obviously I used to looooove this book. I'm finally venturing into the second half of it, which is the best part. It's only five hours long too so I'll definitely be finishing up quickly.
---
What are you currently reading?
What'd you recently finish? Talk to meee.
I'd also like to take a second to say that I'm now a NOSE GRAZE affiliate! If you've been thinking of switching to Book Host (which I highly recommend – I love it!), or buying the UBB plug-in (which I also highly recommend), click on my link here and I'll get a share!
Related Posts