I went on a wild goose chase to find out (a) where I saw this tag in the first place and (b) who originally created it… but came up blank. SHOW YOURSELVES SO I CAN GIVE CREDIT. (It may have been here but that was a year ago, so I have no idea.) That's what I get for literally just pasting this into a draft and leaving it for six months. Either way, here's a fun and quick tag! These answers are as of yesterday – July 26, 2017.
---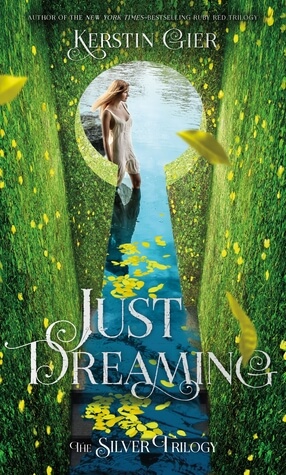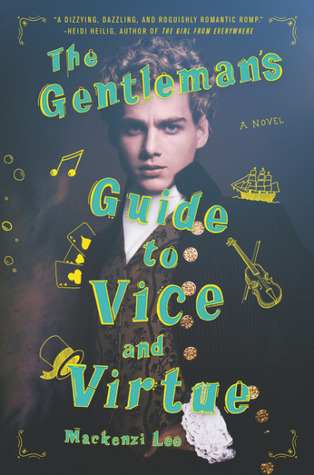 1. What is the last book you marked as "read?"
I finished The Face on the Milk Carton by Caroline B. Cooney this morning! It was really interesting to go back and read a childhood favorite. All I have to say is… YA books have come a long way! This book was under 200 pages and super quick, but definitely not full of nuance and personality.
2. What are you currently reading?
I'm juggling two books at the moment, but I am more actively reading Just Dreaming by Kerstin Gier. I set it aside for maybe a week or so because I was looking for quicker contemporaries to make some progress on, but I've since picked it back up. I'm also reading an ebook of The Gentleman's Guide to Vice and Virtue by Mackenzi Lee, but very slowly.
3. What was the last book you marked as "to read?"
I technically added two books in the Janie Johnson series (like the first question) but it's mostly because they weren't there before, somehow. I added Eleanor Oliphant is Completely Fine by Gail Honeyman because it sounded intriguing. Not sure if and when I'll ever read it, but my TBR continues to be a black hole.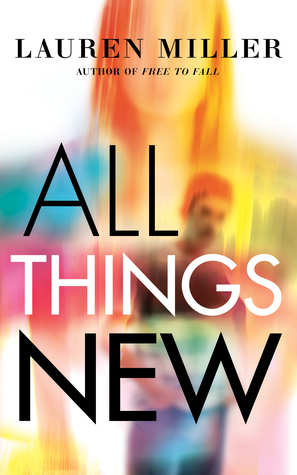 4. What book do you plan on reading next?
I borrowed In Some Other Life by Jessica Brody so long ago and feel terrible. The release date is coming up and I haven't returned it for the original owner to read yet! Whoops. I have been really looking forward to it though, so I think I'll finish my current physical copy and start this one before the end of the month. As far as ebooks go, when I finish my current one I'll probably start on All Things New by Lauren Miller.
5. Do you use the star rating system?
I do, of course! I hate that Goodreads has no half-stars, but it would be a pain in the ass to go back and change my ratings… because you know I would have to do that! It'd be worth it though. It's hard to decide if I should round up or down when using GR.
6. Are you doing the 2017 reading challenge?
Clearly I pulled this tag last year because this originally said 2016… but yes, I am very much involved in the 2017 reading challenge! I picked 150 books this year (down from 180 last year) because I actually was hoping to read a little less. I'm currently 3 books ahead of schedule, but it'll go down to 2 books soon I'm sure. God that stresses me out for no reason!
7. Do you have a wishlist?
I have a Secret Sister wishlist that I should probably delete soon, since I'm not participating this round. That's a nice reminder; thank you, book tag, for bringing that to my attention. I also have a "want to own" shelf because I plan to buy more books when I have a library room in the future.
8. What book do you plan on buying next?
Honestly I don't buy a lot of books. I keep saying this as I've already spent $50 this month. Whoops. I don't do as much book buying as other bloggers, I should say. I have no idea what book I'll be buying next. I want to slow down the buying until I'm in a permanent house somewhere… again, with a library!

9. What is your favorite quote?
Some of my all-time favorite book quotes are from Taylor Jenkins Reid, like the one above. My other favorites are from Sarah Dessen books. There's something about the quote above that I LOVE so much – probably because it implies that there are lots of universes out there and you know I love that topic!
10. Who are your favorite authors?
I have a lot of favorites, or at least authors I consider to be auto-buys! Here's the rundown: Sarah Dessen, Kasie West, Taylor Jenkins Reid, Jenny Han, Morgan Matson, Emery Lord, Ally Carter, Miranda Kenneally, Kate Brian/Kieran Scott, and Bethany Chase.
11. Are you a part of any Goodreads groups?
I am. I don't keep track of them though. I need to go through and purge some, I think. I used to aggressively use the All About YA group for series tracking, but that's slowed down for some reason. We'll see if I ever pick it back up again.
12. What could Goodreads do better?
Half stars, for sure. I also wanted a way to track rereads and Goodreads FINALLY gave that to us. I can't really complain too much anymore, honestly? I would love to have half-stars but I've kind of come to terms that it won't ever happen… It's funny, I posted this the same day as Kate and reading her answers made me remember one thing. I want to be able to SEARCH BETTER on Goodreads. I want to search through synopses of books. I want to find "boarding school" books without having to look through Listopia. Or anything else – like if "Cape Cod" is in the summary…. things like that.
Related Posts