I read a couple of books recently involving wedding planners and/or general event planners. It's something I've always loved reading about for some reason. I wanted to be an event planner when I was younger (even as recent as high school – my friend and I were going to be P&L Events ?), so I'm always drawn to these books. I figured I'd highlight some here – both ones I've read and enjoyed, as well as some on my TBR!
Read & Recommended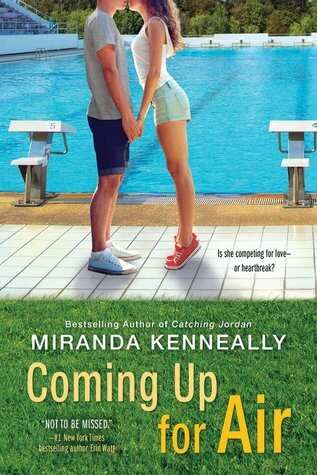 Once and For All by Sarah Dessen | Dessen's latest novel was a really fun book (with some serious moments) based around a wedding planning business. The main character's mom owned her own business with her best friend, and she helped them out.
Coming Up for Air by Miranda Kenneally | The parents in Kenneally's latest are event planners. They're fighting for a chance to win the contract of a town-related event throughout the story. I definitely wish their business was highlighted more because I love event planning.
There's Cake in My Future by Kim Gruenenfelder | I remember really enjoying this one a few years ago. The story revolves around some best friends and one of their weddings. There was a lot of wedding planning involved, but wasn't about that business necessarily.
On My TBR
The People We Hate at the Wedding by Grant Ginder | "Paul and Alice's half-sister Eloise is getting married! In London! There will be fancy hotels, dinners at "it" restaurants and a reception at a country estate complete with tea lights and embroidered cloth napkins. They couldn't hate it more."
Seating Arrangements by Maggie Shipstead | "…for the next three days this sanctuary will be overrun by tipsy revelers as Winn prepares for the marriage of his daughter Daphne to the affable young scion Greyson Duff. Winn's wife, Biddy, has planned the wedding with military precision, but arrangements are sideswept by a storm of salacious misbehavior and intractable lust…"
The Wedding Sisters by Jammie Brenner | "Meryl has to admit that three weddings is more than she and her husband, Hugh, can realistically afford. The solution? A triple wedding! At first, it's a tough sell to the girls, and juggling three sets of future in-laws is a logistical nightmare."
Unconventional by Maggie Harcourt | "Lexi Angelo has grown up helping her dad with his events business. She likes to stay behind the scenes, planning and organizing…until author Aidan Green – messy haired and annoyingly arrogant – arrives unannounced at the first event of the year. Then Lexi's life is thrown into disarray."
Do you have any recs for me?!
Related Posts