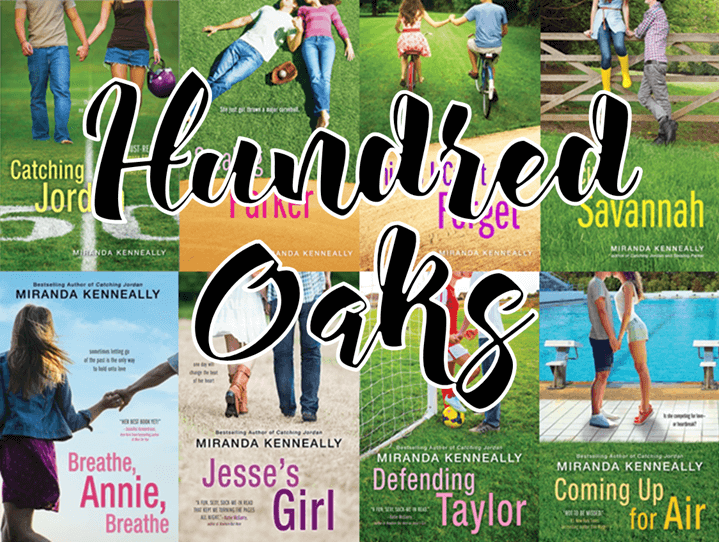 This is it! The end of the Hundred Oaks series by Miranda Kenneally. I've looked forward to each new installment since I read BREATHE, ANNIE, BREATHE back in 2014. I thought because of the cover that it wasn't included in the same series, so I read it first. I ended up going back soonafter and reading the rest of them in order. Some of these books are all-time favorites and MK became an auto-buy author for me. I thought the final review for the final book would be a great place to share how much I love the series as a whole and rank them in order of favorites.
Favorites, Ranked: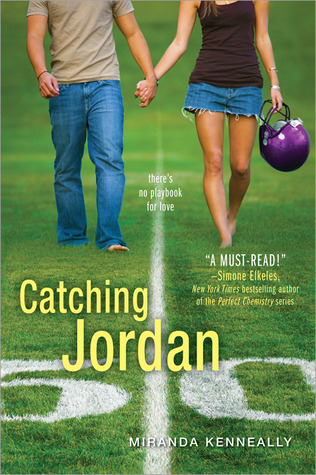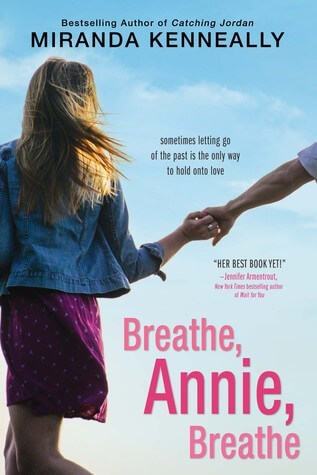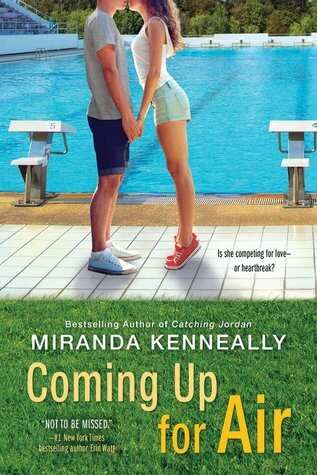 #1- Catching Jordan – 5 stars – Football
This one had me at football, but I love friends-to-more!
#2 – Breathe, Annie, Breathe – 5 stars – Running
Clearly my expectations for the rest were high right off the bat.
#3 – Jesse's Girl – 4.5 stars – Music
There was something so addicting and cute about this one!
#4 – Coming Up for Air – 4 stars – Swimming
Super steamy and a wonderful conclusion to the series!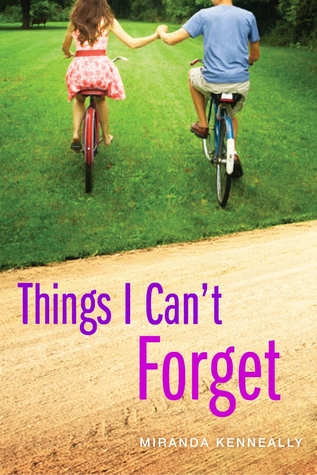 #5 – Stealing Parker – 4 stars – Softball
I loved reading about Parker and c'mon… Corn Dog.
#6 – Defending Taylor – 4 stars – Soccer
Taylor was a frustrating character, but the story was good.
#7 – Racing Savannah – 3.5 stars – Horseback Riding
This one just lacked a spark I can't put my finger on, but still good!
#8 – Things I Can't Forget – 3 stars – Camp
Too much religion for me and a very annoying main character.
---
I received this book for free (hey, thanks!) in exchange for an honest review. I promise that this does NOT affect my opinion of the book or the content of my review. For real.
Coming Up for Air
by
Miranda Kenneally
Series:
Hundred Oaks #8
on July 4th 2017
Also by this author:
Breathe, Annie, Breathe
,
Catching Jordan
,
Jesse's Girl
,
Stealing Parker
,
Things I Can't Forget
,
Racing Savannah
,
Defending Taylor
,
Four Days of You and Me
(320 pages) •
Goodreads
•
Amazon
•
Barnes & Noble

Swim. Eat. Shower. School. Snack. Swim. Swim. Swim. Dinner. Homework. Bed. Repeat.

All of Maggie's focus and free time is spent swimming. She's not only striving to earn scholarships—she's training to qualify for the Olympics. It helps that her best friend, Levi, is also on the team and cheers her on. But Levi's already earned an Olympic try out, so she feels even more pressure to succeed. And it's not until Maggie's away on a college visit that she realizes how much of the "typical" high school experience she's missed by being in the pool.

Not one to shy away from a challenge, Maggie decides to squeeze the most out of her senior year. First up? Making out with a guy. And Levi could be the perfect candidate. After all, they already spend a lot of time together. But as Maggie slowly starts to uncover new feelings for Levi, how much is she willing to lose to win?
Initial Excitement & Summary
This was obviously one of my most anticipated reads for this year, even though I was sooo not ready for the Hundred Oaks series to be over! I've loved getting to know all of the characters and how they connect to each other in this small Tennessee town. Swimming has never interested me much, but having sports-centered books is always interesting for me.
COMING UP FOR AIR is about Maggie's newfound desire to experience some teenage fun… beyond the swimming career she's built for herself. She enlists the help of her best friend, Levi, to teach her how to hook up and – you guessed it – there are some major Feels between the two.
Storytelling
I'm an absolute sucker for best-friends-to-more. I'll discuss this a bit later, but I love how the final Hundred Oaks book had essentially the same romance trope as the first book in the series. What a way to come full-circle with things I love. This story also included the classic "teach me how to hookup because I don't know how" storyline. I haven't read many like this, but it didn't bother me here as much as I expected. I think the synopsis implies that the book will be about her making up for lost time in other areas (parties, dances, etc.) but that doesn't really happen. It's preeeetty much only the hooking up thing. Not complaining! But, the whole book was her and Levi hooking up to give her ~practice~ and then classic drama/miscommunication toward the end.
Characters (and Negatives)
My biggest issue with this one, compared to her other books, is that the characters didn't feel as developed for me. I know that Maggie did have a one-track mind when it came to swimming, but seriously… there wasn't ANYTHING else about her? Her parents were barely there, even though they had a cool event planning business. The same lack of development did happen for Levi and their other friends – Hunter and Georgia. They were there and I LIKED their friendship (and support), but everyone was like a caricature.
Ending Feels
OH MY GOD. This ending was perfect. I won't spoil anything, but the fact that this book's ending came full circle to my favorite book in the series was just wonderful. Between the pages of the book itself and the VERY end, I was a super happy girl. I would have loved to see a few other characters pop in somehow, but this was awesome. The book ended on a strong note and the series ended on an even stronger one.
TL;DR?
If you haven't read this cute series yet, what are you waiting for? All of the books are the most sex-positive I've read in YA and this book was no exception. In fact, I think it was the steamiest one. I loved meeting Levi and Maggie but definitely wish there was more character development. Their chemistry was off-the-charts though. Highly, highly recommend this book and series forever.
Thoughts in a Gif
Rating Breakdown
| | |
| --- | --- |
| Plot & Premise | |
| Characters | |
| Writing Style | |
| Pacing & Flow | |
| Feels or Swoons | |
| Addiction Level | |
| Overall: | 4.3 |
Related Posts