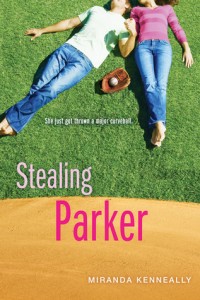 Stealing Parker
Series:
Hundred Oaks #2
on October 1st 2012
Format:
Paperback
(256 pages) •
Goodreads
•
Amazon
•
Barnes & Noble

Parker Shelton pretty much has the perfect life. She's on her way to becoming valedictorian at Hundred Oaks High, she's made the all-star softball team, and she has plenty of friends. Then her mother's scandal rocks their small town and suddenly no one will talk to her.

Now Parker wants a new life.

So she quits softball. Drops twenty pounds. And she figures why kiss one guy when she can kiss three. Or four. Why limit herself to high school boys when the majorly cute new baseball coach seems especially flirty?

But how far is too far before she loses herself completely?
I adored the first two books I read by Miranda Kenneally: Catching Jordan and Breathe, Annie, Breathe. I read BAB first because I didn't think it was included in the series. (At that time, it didn't have the Hundred Oaks name next to the title on Goodreads!) I absolutely, unexpectedly LOVED it. I decided to go back and read her other books in the series, especially because CJ was about FOOTBALL which, as you know, is my entire life. Also loved it. So why the major hesitation to embark on the rest of the series?
Religion. Gah. I don't want to be divisive on here, but I will say that I was raised an atheist and continue to strongly hold those beliefs. As a result of that, it's extremely hard for me to enjoy books that feature religion, praying, church, etc. in any way, shape, or form. This book wasn't completely about church, but it was pretty strongly included. Definitely enough to make me roll my eyes a lot. I feel kind of bad saying this, because people are certainly free to believe whatever they believe, but it just doesn't work for me. Did it dampen my enjoyment of this book? Yeah, definitely. Did I still really enjoy the book overall? Yes.
I thought that Parker was kind of annoying at first and I was very excited for the impending character development that MK is famous for. Although I will say, I don't understand what she meant by the fact that she always had tangles in her hair, because guys liked it or something? That was weird. In the first few chapters, I was thinking that the friendship between Parker and Drew was a bit too similar to Jordan and Sam, from the previous book. That quickly became NOT the case and I was really happy with how that developed. I liked Drew a lot and was happy with his little story within this one.
I felt really bad for Parker's family, especially her dad, because their friends and church abandoned them when they need them. It wasn't their fault that her mother was gay. I feel like people who are somewhat religious may be a bit… offended?… by the portrayal of church-going people in this book, because they all seem super judgmental. I loved seeing her relationship develop with some of her family members (especially her mom) and try to figure out her religion.
I think overall there were so many secrets and lots of drama that bugged me. It felt somewhat overdone at times, but I could see Parker's struggle to figure out what to do with her life and with boys. I really loved Will (Corndog! – or Corn Fritter, if you're Parker's dad) and seeing them grow into something adorable.
This wasn't my favorite of the series, but I did like it a lot overall – especially compared to the next two books…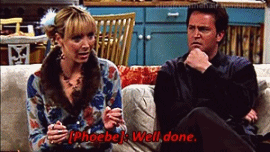 | | |
| --- | --- |
| Plot & Premise | |
| Characters | |
| Writing Style | |
| Pacing & Flow | |
| Feels or Swoons | |
| Addiction Level | |
| Overall: | 4.2 |
Related Posts