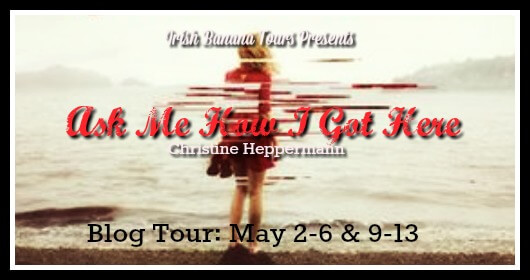 I received this book for free (hey, thanks!) in exchange for an honest review. I promise that this does NOT affect my opinion of the book or the content of my review. For real.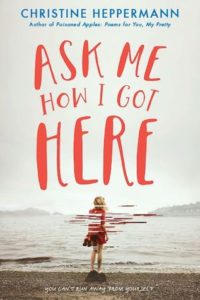 Ask Me How I Got Here
by
Christine Heppermann
on May 3rd 2016
Also by this author:
Poisoned Apples: Poems for You, My Pretty
(240 pages) •
Goodreads
•
Amazon
•
Barnes & Noble

From the author of the acclaimed Poisoned Apples comes a novel in verse about a young woman and the aftermath of a life-altering decision. This thought-provoking and sophisticated read further confirms Christine Heppermann as an important voice in the tradition of Ellen Hopkins, Laurie Halse Anderson, and A. S. King.

Addie has always known what she was running toward. In cross-country, in life, in love. Until she and her boyfriend—her sensitive, good-guy boyfriend—are careless one night and she ends up pregnant. Addie makes the difficult choice to have an abortion. And after that—even though she knows it was the right decision for her—nothing is the same anymore. She doesn't want anyone besides her parents and her boyfriend to know what happened; she doesn't want to run cross-country; she can't bring herself to be excited about anything. Until she reconnects with Juliana, a former teammate who's going through her own dark places.

Once again, Christine Heppermann writes with an unflinching honesty and a deep sensitivity about the complexities of being a teenager, being a woman. Her free-verse poems are moving, provocative, and often full of wry humor and a sharp wit. Like Laurie Halse Anderson and Ellen Hopkins, Christine Heppermann is a voice to turn to for the truth of difficult subjects. Ask Me How I Got Here is a literary exploration of sexuality, religion, and self-discovery.
MORE LINKS: Indiebound | iBooks | The Book Depository
---
Cover Colors
I ended up doing two different book-based looks here. I couldn't resist doing my usual one based on the cover of the book. She's on the beach and it has that great red color. I chose a beachy look using those colors first.
Outfit based on the cover
Outfit based on the character
Then, the main character runs cross-country in the story and decides to stop running after her experience. I'm not a runner by any means, but I knew I needed to make a cute running/workout outfit for her when I saw those SHOES. Loooove. (She references purple Sauconys in the book but I loved these too much!)
---
Mini Review
I was so excited about Poisoned Apples last year and it truly didn't disappoint. Clearly I can count on Christine Heppermann to write stories and poetry that appeal to my feminist soul. This story, written in verse, definitely did.
Abbie is a cross country runner who gets a new boyfriend, gets pregnant, and decides to have an abortion. Pretty heavy stuff! Abortion is not a topic discussed often in general, let alone in a YA novel. I would love to see this told in a standard novel format instead of verse, but I think she did such a great job with it regardless. I never realize that I kind of like verse until I'm actually reading it.
This story was quick but incredibly powerful. The elements of religion integrated throughout were mostly foreign to me but it was an interesting balance between those two parts of Abbie's life. I honestly have no idea how this story would work for religious and/or pro-life people, but as an atheist pro-choice supporter… I was really into it.
At about the halfway point, the book turns to sexuality. I heard about it before starting the book but then forgot, so I was caught off guard when this happens. Seems like kind of a lot to take on but I think it was handled well.
Overall, if you're a fan of complex stories told in verse about "taboo" topics, and/or you enjoyed Heppermann's book of poetry, I would recommend this book for sure!
---
About the Author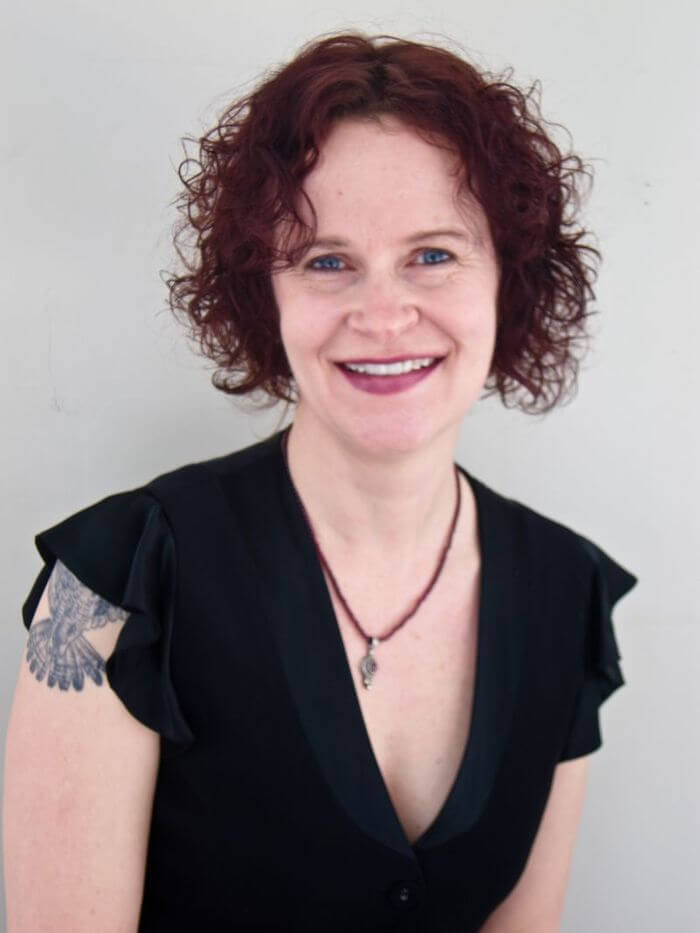 Christine Heppermann writes fiction, poetry, and criticism. Her books include Poisoned Apples: Poems for You, My Pretty (2014), City Chickens (2012), and Backyard Witch (with Ron Koertge, 2015). She currently reviews young adult books for the Chicago Tribune.
Christine grew up in Omaha, Nebraska, where she attended an all-girls Catholic high school. As an undergraduate she studied philosophy and literature at Trinity University in San Antonio, Texas. She has a masters degree in children's literature from Simmons College in Boston, Massachusetts, and an MFA in writing for children and young adults from Hamline University in St. Paul, Minnesota.
Christine lives in New York's Hudson Valley with her two daughters, two cats, and one husband.    Website | Twitter
---
Tour Schedule
Giveaway
Related Posts