I received this book for free (hey, thanks!) in exchange for an honest review. I promise that this does NOT affect my opinion of the book or the content of my review. For real.
Run
by
Kody Keplinger
on June 28th 2016
Also by this author:
A Midsummer's Nightmare
,
The DUFF
,
Lying Out Loud
,
Secrets and Lies
(288 pages) •
Goodreads
•
Amazon
•
Barnes & Noble

Bo Dickinson is a girl with a wild reputation, a deadbeat dad, and a mama who's not exactly sober most of the time. Everyone in town knows the Dickinsons are a bad lot, but Bo doesn't care what anyone thinks.

Agnes Atwood has never gone on a date, never even stayed out past ten, and never broken any of her parents' overbearing rules. Rules that are meant to protect their legally blind daughter -- protect her from what, Agnes isn't quite sure.

Despite everything, Bo and Agnes become best friends. And it's the sort of friendship that runs truer and deeper than anything else.

So when Bo shows up in the middle of the night, with police sirens wailing in the distance, desperate to get out of town, Agnes doesn't hesitate to take off with her. But running away and not getting caught will require stealing a car, tracking down Bo's dad, staying ahead of the authorities, and -- worst of all -- confronting some ugly secrets.
MORE LINKS: Indiebound | iBooks | The Book Depository

I am super impressed by this book, friends! I have been known to be a bigggg Kody Keplinger fangirl so I was absolutely excited to be a part of this blog tour. She just writes the best stories: usually a nice mix of fluffy and serious, with great strong leads and friendships. This book definitely had all of those things, but it struck me as very different from her other books right off the bat. I wasn't sure at first, honestly, if that was a good thing or a bad thing. I love her backlist titles so much – would a "different" book by her work for me? The answer is definitely. Let's chat about how great this book is.
Her other books may have slightly higher ratings than this one but that's completely my personal preference. This book is probably her best book – the most well-written, at the very least. She's grown quite a bit as a writer and I love that she told this story. It's about two friends, Agnes and Bo, who essentially run away from home. Bo has a messed up family life and Agnes is blind; the two make an unlikely pair but their friendship has grown to be something strong. Bo doesn't treat Agnes like she's fragile because she's blind, but still helps her when she needs it. They just had such a sweet, caring friendship!
There wasn't much romance at all and I generally wouldn't call it a contemporary romance at all. There's a little bit of something that made me incredibly happy though, so romance lovers will appreciate that aspect.
My favorite thing about this book it was told in alternating chapters between Bo and Agnes, but the chapters aren't told in the same timeframe. With Bo's chapters, we read about the girls on their journey once they start running. In Agnes's chapters, we got to see how they became friends and their relationship grew over time. I loved this because we were able to get the full picture on their friendship; it felt real.
Based on the type of story and the way it was told, the ending was really fitting. It wasn't my favorite and I hoped for something different, but it was incredibly appropriate. I can't be mad about that 😉  There was one paragraph on the last page that hit me right in the feels, so that was nice.
Overall, I would highly recommend this book. If you like Kody Keplinger and want to see her take on a grittier story with less romance (that actually doesn't take place in Hamilton!), check this one out as soon as possible.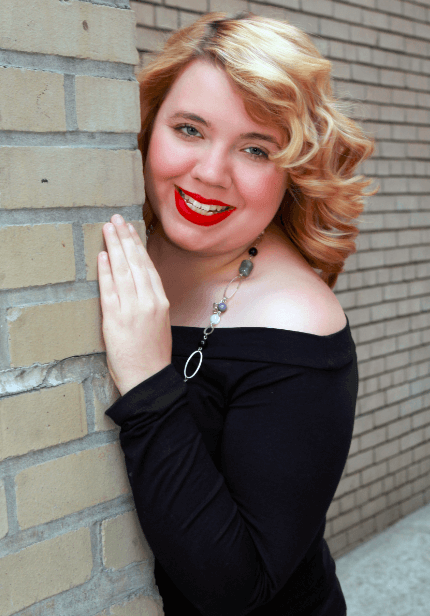 Kody Keplinger was born and raised in small town western Kentucky, where she began her writing career after penning the New York Times and USA Today bestseller, The DUFF, at age seventeen.The DUFF, now a major motion picture, was chosen as an YALSA Top Ten Quick Pick for Reluctant Young Readers and a Romantic Times Top Pick. Kody has since written other books for both young adult and middle grade readers. When she isn't writing, Kody is posting about fashion and body positivity on her Instagram, chatting about her favorite TV shows on Twitter, or making videos for her YouTube account. Kody is also the co-founder of Disability in KidLit and a teacher at the Gotham Writers Workshops in NYC.
Kody is active on social media, so feel free to reach out to her on Twitter, Facebook, Instagram or YouTube.


a Rafflecopter giveaway
Related Posts