The lovely Madalyn tagged me in the Finally Fall Book Tag and I was excited to partake! I love fall, as you probably know, and am looking for any excuse to celebrate it. You can read about my other autumn antics in a few posts here and here, if you're curious.
---
In fall, the air is crisp and clear:
Name a book with a vivid setting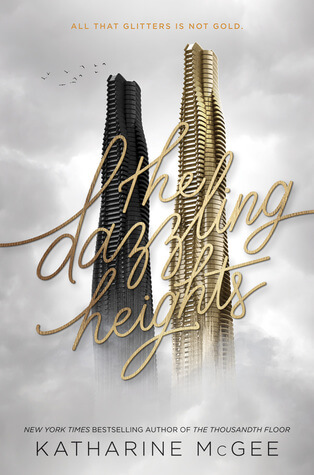 The Thousandth Floor and The Dazzling Heights have a really interesting, unique setting. The books take place 100+ years from now and all of Manhattan, NYC is located in a thousand floor building. There are so many cool technological advances (and creepy ones that I hope don't exist then!). The setting is a little hard to picture because HOW would all of Manhattan fit into one building?! Once you can somewhat figure that part out, the setting is extremely well thought-out and interesting to read.
---
Nature is beautiful, but also dying:
Name a book that is beautifully written but deals with a heavy topic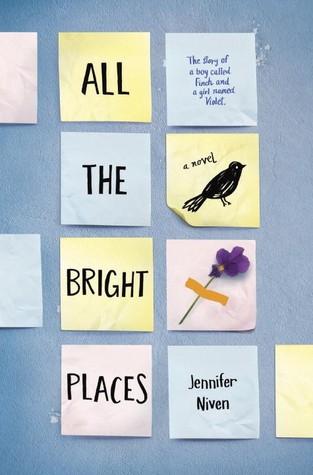 This was a tough one for me! I haven't read a lot of heavier books recently because I have favored the fluffy ones. I read All the Bright Places a few years ago and it definitely broke my heart. I think this book is extremely quotable because the writing is so damn good. Books with this topic are somewhat problematic, so I don't know what to make of it in hindsight, but still fits the prompt here.
---
Fall is back to school season:
Share a non-fiction book that taught you something new
I don't read a lot of nonfiction and usually prefer celebrity memoirs when I do. However, these two books definitely gave me some insight into "new" topics. Full Frontal Feminism is one of my favorite books on feminism because I love Jessica Valenti's perspective. She makes it accessible and OBVIOUS about why people should be feminists. I also wanted to highlight Beyond Belief because this was my intro into scientology, which has since become my favorite documentary topic to watch.
---
In order to keep warm, it's good to spend time with people we love:
Name a fictional family / household / friend group you'd like to be a part of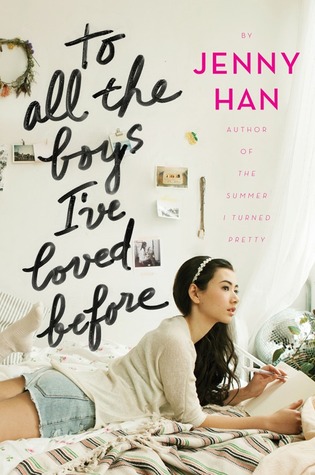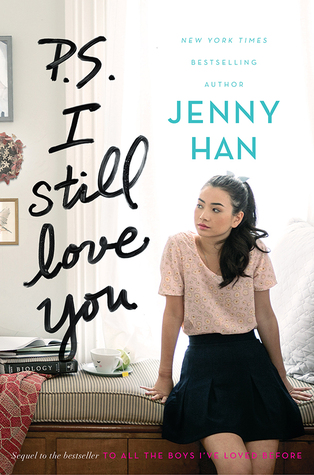 This is always a tough one because I have SO many answers. I have to go with my gut here and highlight the Song/Covey family in the TATBILB trilogy. I'm obsessed with all of them (maybe not Margot sometimes but whatever). I want all of Lara Jean's cookies, Kitty's antics, their dad's sweetness, and just the straight-up coziness of this family.
---
The colorful leaves are piling up on the ground:
Show us a pile of fall-colored spines
Okay so because I moved, most of my physical copies are back in CT. My options for pretty spine pictures are incredibly limited. So, as a result of that, I'm going to share fall-inspired book pictures from my bookstagram.
---
Fall is the perfect time for some
storytelling by the fireside:
Share a book wherein
somebody is telling a story
I was reallllly excited for Sometimes We Tell The Truth because it's a retelling of one of my favorite classics – The Canterbury Tales. The book takes place on a school bus heading to Washington DC. Each person on the bus tells a tale, just like in the original, for everyone to vote on for extra credit (or something like that… I don't remember). The book is based around the main character telling THIS story of their experience on the bus, but there are also stories mixed in from the students.
---
The nights are getting darker:
Share a dark, creepy read
Sooo to be fair, I don't read a lot of creepy books. Especially not DARK and creepy. The Mara Dyer trilogy is the closest I can come for an answer here. I also think the mystery/thriller/creepy vibes are perfect to read in the fall. I read these a lot at nighttime and stayed up way too late thinking about them afterwards. Some scenes were definitely chilling for me, a Big Baby.
---
The days are getting colder:
Name a short, heartwarming
read to warm up someone's
cold, rainy day
I love me a heartwarming read! I also love a short book that you can blaze through in a few hours or less. It took a little time to narrow this down, since I have so many potential answers to this question, but I decided on a longer book that you can still read quickly and will make you smile. I definitely laughed out loud multiple times while reading The Hating Game by Sally Thorne. This book is SO funny and so shippy. It has the ultimate enemies-to-lovers trope, which is one of my favorites to read. I can't handle it. I miss these characters!
---
Fall returns every year:
Name an old favorite you'd like to return to soon
I am going to lazily use this graphic every time because why not? It's already there. I loved the three books in the Anna and the French Kiss companion series. I can't believe I read them back in 2014 when I first started blogging! It feels like forever ago. I've been wanting a reread for a while, so I hope to get back into them at some point. They're such quick reads too.
---
Fall is the perfect time for cozy reading nights:
Share your favorite cozy reading accessories 
My favorite place to read in the fall and winter is my bed! It's always so cozy, with multiple blankets, a candle going, and my lights. The picture on the right pretty correctly captures the coziness of my bed/reading spot. You can also see my coffee mug and fleece sheets, which are must-haves. You can understand why I don't enjoy leaving my bed ever! On the left, you'll see my go-to fall outfit (leggings with a cozy sweater) and favorite activity (pumpkin picking).
---
I tag any fall lover, like me!
Related Posts