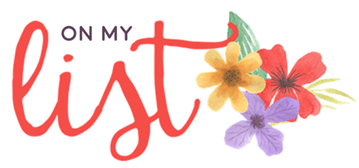 I love Jamie's New to the Queue feature because it highlights new things she's added to her different "to do/ read/ watch/ etc." lists. This new random feature – called simply On My List – will show off the most recent books, movies, shows, podcasts, recipes, crafts, and other things to make it on my to-do list.
---

Found on the Shelves of Target
I don't read a lot of adult fiction to begin with, but adult mystery/thrillers (aka really anything non-contemporary, honestly) haven't been on my radar much. I've expanded into adding some on my TBR and hoooopefully I actually read them at some point.
Sunburn by Laura Lippman | This book involves lying and someone dying and a lot of secrets, once two people meet one summer. Both people seem to have questionable paths and I'm curious about how the author keeps some secrets under wraps, as well as the general style of the book?
The Widower's Wife by Cate Holahan | There's a real life story of a woman falling over the edge of cruise ship (or disappearing from it maybe?) and that story has kind of fascinated me. When I saw that was the general premise of this book, I added it to my TBR.
The Party by Robyn Harding | This is one of two books on this list that remind me of Liane Moriarty. It's a "domestic drama about a sweet sixteen birthday party that goes horribly awry, a wealthy family in San Francisco finds their picture-perfect life unraveling, their darkest secrets revealed, and their friends turned to enemies." The whole party angle reminds me of Truly Madly Guilty, which was great in theory but less so in execution.
Where They Found Her by Kimberly McCreight | This reminds me of a different spin on Jodi Picoult's PLAIN TRUTH, which could be why I'm intrigued. I'm curious to see what happens throughout the story and why there are three different perspectives included.
The Girl in the Garden by Melanie Wallace | Lots of keywords in this synopsis just called right out to me: "the coast of New England," "her life becomes entwined with a number of locals," and "surrounded by the personal histories and secrets of others." I love books involving those weird connections. 
Little Secrets by Anna Snoekstra | I think this one really only reminds me of Liane Moriarty because of the word "secrets" but either way, I'm intrigued. It somehow involves little creepy dolls being left on people's doorsteps so I'm not sure what the hell that will entail.
Unreleased Books
Kiss Collector by Wendy Higgins | I love the idea of a girl going out there and saying fuck it to convention, and just kissing whoever she wants. I'm intrigued by the fact that she seems to get addicted to it too… I'm sure it'll end badly 😉
500 Words or Less by Juleah Del Rosario | Again, I love the imperfect main characters who are just trying to work it and do what they can. This time, a girl decides to revamp herself at the end of high school by writing peoples' admissions essays. Probably not a great idea.
The Intermission by Elyssa Friedland | I'll admit that I'm a little nervous about this one and am probably already setting this up to fail. The synopsis reminds me so much of AFTER I DO by TJR, one of my all-time favorite books and authors. It's basically the same idea: a married couple takes a break for a period of time to see if this is what they really want.
---

TV Shows

Everything Sucks! | I was born in the 90s so some of this will be sliiiightly over my head, as these kids are a little older than I was in the mid-90s, but I'm sure I can relate in a lot of ways! It looks like a funny show and already has some great reviews. Netflix is seriously pumping out the programming, eh?
Movies
A Futile and Stupid Gesture | I love the National Lampoon movies so I'm totally fascinated to learn more behind the scenes! It has some great actors in it portraying the original people. It's the type of humor we love so it'll be a lot of fun, I'm sure.
The Cloverfield Paradox | I was fascinated by the way they decided to randomly announce that this was coming the same day it was released. Talked about a hardcore statement that got plenty of people scrambling to Netflix! I've only seen 10 Cloverfield Lane, which is connected to Cloverfield. I need to watch that one first probably but then we'll be embarking on this movie!
---
Recipes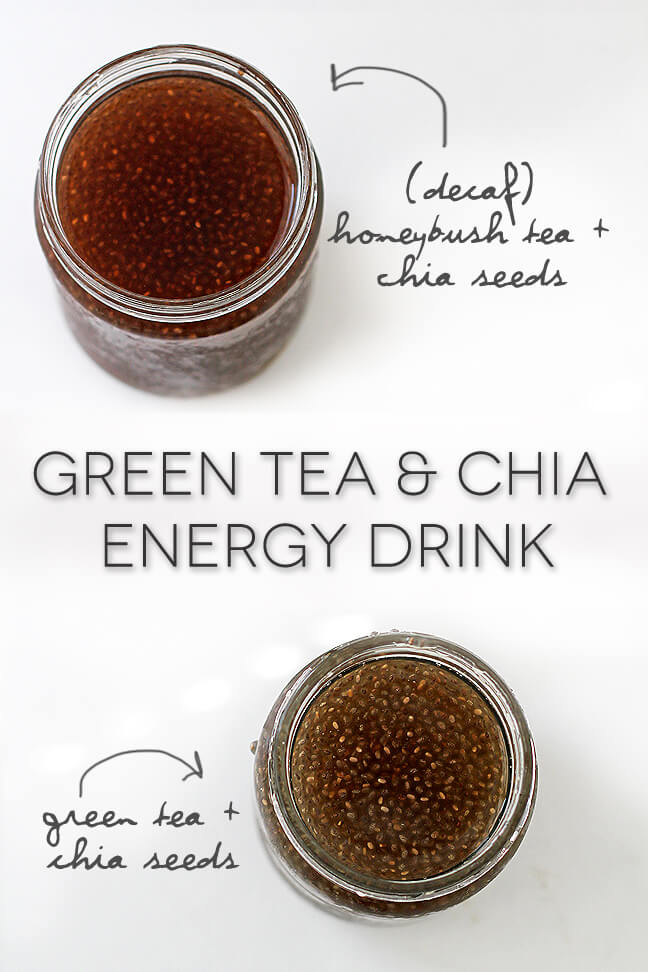 Green Tea and Chia Energy Drink | We've been a loooot healthier lately, and that definitely seems to include a lot of chia seed-related items. We made a green tea/raspberry lemonade concoction with them that was pretty good… but we're hoping for something easier!
BLTA Chicken Salad Lettuce Wraps | I've been into lettuce wraps ever since we made homemade chicken ones like PF Changs. I love the idea of doing wraps with chicken salad, plus some bacon and avocado. These are right up our alley for sure, especially as a quick lunch.
Cheesy Chicken Bacon Ranch Pasta | Not quite as healthy, but I do love this flavor combination. The recipe says its "lightened up" so maybe it won't be too bad from a calorie perspective!
Projects/DIY
Castile Soap | I've been using this to wash my face every other night (more on this skincare routine next week, friends!), and I've seen countless great articles about the many uses for this soap. People use it for washing their body, cleaning the house, washing veggies, and making cleaning/etc. sprays. It can replace a lot of household items and cleaners so I'm very intrigued to learn more. The bottle is HUGE and can usually be found for $12, give or take depending on where you get it from. I'm putting this a project/DIY because clearly you can make a lot of things (dilutions, sprays, cleaners, etc.) from one bottle of soap. Here are some articles I enjoyed:
---
Podcasts
Cults and Conspiracy Theories | I usually do a lot of true crime podcasting, but I've recently subscribed to these two that expand a little further into the "weird stuff" category. I've always been fascinated by both of these topics. I haven't started either one yet, but they've made it onto my podcast app for a rainy day.
Music
Most Listened to of 2017 | As you know, my musical horizons are limited because I don't care about finding new artists and songs. My top songs of 2017 playlist from Spotify was perfect for me to enjoy while skiing this season. I don't have any new music to add (why do I include this section at all?) so this is the recent playlist added to my queue.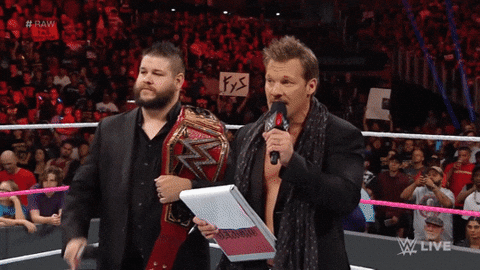 Related Posts