I received this book for free (hey, thanks!) in exchange for an honest review. I promise that this does NOT affect my opinion of the book or the content of my review. For real.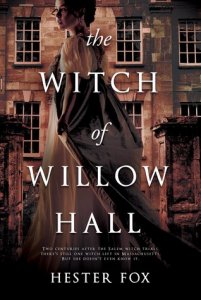 The Witch of Willow Hall
by
Hester Fox
Genres:
Adult
,
Historical Fiction
Published by
Harlequin
on October 2nd 2018
Format:
Audio/eARC
(368 pages) •
Source:
Hoopla, TLC Book Tours
Goodreads
•
Amazon
•
Barnes & Noble
Two centuries after the Salem witch trials, there's still one witch left in Massachusetts. But she doesn't even know it.

Take this as a warning: if you are not able or willing to control yourself, it will not only be you who suffers the consequences but those around you, as well.

New Oldbury, 1821

In the wake of a scandal, the Montrose family and their three daughters—Catherine, Lydia, and Emeline—flee Boston for their new country home, Willow Hall. The estate seems sleepy and idyllic. But a subtle menace creeps into the atmosphere, remnants of a dark history that call to Lydia, and to the youngest, Emeline.

All three daughters will be irrevocably changed by what follows, but none more than Lydia, who must draw on a power she never knew she possessed if she wants to protect those she loves. For Willow Hall's secrets will rise, in the end…
I always attempt to read fall-time reads (books about witches, Halloween, and other general creepiness or mysteries), so this book seemed like it'd be right up my alley. I like historical fiction books but generally prefer that they have some kind of fantasy/paranormal elements to keep me going, so again – this was a great option for me this October! I'll be honest, it was still mostly out of my wheelhouse.
I also decided to mix in the audiobook in between reading the egalley. I kind of liked the narrator's voice because it did seem to match the time period, but it was always a little jarring when I pressed "play" and heard it again after a while. Her voice is very unique and somewhat off-putting at times, which unfortunately can affect the characters for me. I'm glad I mixed up listening and reading though, so I could picture the characters in my own way when I finished the book off via egalley.
The first quarter of the book spent a lot of time setting the stage and allowing the family to settle in to their new surroundings. They were shamed out of Boston, for some mysterious and scandalous reason that takes a while to come out, and are settling in New Oldbury, MA. They start to get some visitors (the father's business partners) who grow close to the family and don't seem to know about their scandal. There are weird occurrences in the house that mostly affect the two younger daughters, our main character Lydia and her sister Emeline. I'll be honest, Lydia annoyed me in the beginning portion of the book. I hate when characters jump to conclusions too much about other people's motives and automatically write them off. I also didn't like the eldest sister, Catherine, because she was incredibly self-absorbed.
There were definitely some spookier moments but nothing over-the-top scary, which ya girl appreciates. I'm not into super scary and/or horror books. I loved the mix of historical fiction elements with the supernatural stuff! It really establishes the environment and atmosphere. Overall, this could be a really solid read for the month of October! I'd recommend it if you're intrigued by the purposefully-vague synopsis. Those who enjoy gothic historical fiction with some paranormal elements will likely enjoy this, even though it was out of my personal comfort zone
---
About the Author
Hester Fox has a background in the museum field as a collections maintenance technician. This job has taken her from historic houses to fine art museums, where she has cleaned and cared for collections that range from paintings by old masters to ancient artifacts to early American furniture. She is a keen painter and has a Master's in historical archaeology, as well as a background in medieval studies and art history. Hester lives outside of Boston with her husband and their two cats.
---
Giveaway
Comment on this post about why you're excited to read this book!
All comments will be numbered and the winner will be chosen through a random number generator.
One comment per person.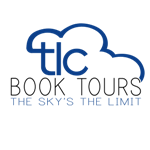 Related Posts