Usually I write some kind of fall-based post or bucket list in September, when my birthday and all the fun things start to hit, but I wasn't in the mood to deal with anything until right now. It doesn't help that my Summer Bucket List wasn't really completed until the last day of September, when I ate my final lobster roll for the "season" and finished my post about it. In any case, I do have some fall goals I'd like to accomplish!
Bookish
(1) Read 5-7 spoopy/falltime books (by Lauren-standards).
I'm not one for horror or anything overly creepy, but I DO enjoy a good thriller or paranormal story occasionally, especially during October. For fall in general, I love reading thicker books or deeper ones, like fantasy or retellings. I just know that October-November are all about non-contemporary romance reads for once in my life. I hope to read at least five but hopefully seven books that I would personally qualify as good seasonal reads! (At the time of posting this, I have already read or am currently reading a couple of these below!)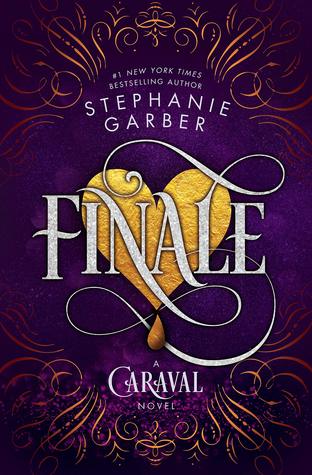 (2) Finish the yearly challenges that I logically can
I just posted my final push for challenges TBR/planning post the other day. If you read that, you can see that I'll be almost completely done with my year-long challenge goals in November… if all goes according to plan! I do have the Monthly Motif Challenge that needs to be done in December, but the "last chance" topic is easy, since I can count any 2019 review copies or challenge-oriented books toward that motif. I also think I'll read one retelling in November and one in December, so that'll be 90% done with only one book left come wintertime.
(3) Try to get more creative in my bullet journal
I really enjoyed coming up with new layouts at the beginning of the year and was able to keep it up for the first few months, but I just got lazy and only went with color schemes for the following months. I did some summer images and recently did some Halloween-ish ones for October, but I'm not really making LAYOUTS as much as I'm decorating a boring page. I want to get inspired again to make good layouts, especially with the holidays approaching.
(4) Participate in another readalong/readathon
I'm not sure what else is happening at the end of the year but hopefully I can find and participate in one for October or November! I really do find them motivating these days, even if it's just the act of cultivating a TBR and targeting my reading. If I can't find one, I'll at least amend this to "sign up for a readathon" because I know there will be multiple in December for me 😉
Personal
(1) Go to a pumpkin patch
We usually carve out some time for fall activities during the month of October. I like to find a good local farm we haven't been to before, do the whole hayride thing, and pick out our pumpkin. I also usually make sure the place has cider, donuts, and fritters before we spend a day there 😉
(2) Visit the northwest corner or northeast corner
Connecticut's Litchfield County is supposedly pretty gorgeous, especially during the fall. There are a lot of changing leaves. I've been wanting to make some kind of trip to that section of the state and spend a day exploring. Alternatively, I'd like to go further into Windham County (Putnam, probably) to explore the downtown area. I want to get some good outdoor exploring and hiking done somewhere soon.
(3) Enjoy Chris's birthday weekend
We're still trying to come up with ideas for his birthday. He's lucky; it's on a Saturday this year. We'll probably do something like an escape room and then hang out at the bar with friends? Not sure yet. I've been scouring Facebook events to see if anything fun is coming up.
(4) Go to the farmers market 1-2 more times (or a festival)
We're past fair season and we didn't take advantage (whoops) – at least we made it to The Big E! In October, I hope to visit the local market one more time at least, as well as an Apple Festival. There are a lot to choose from in our local area, so we may as well!

Related Posts