Recent Additions to my Shelves
Top Ten Tuesdays were started by The Broke and the Bookish and are now hosted by That Artsy Reader Girl, where we make lists of our top ten books (or something else!) based on that week's prompt. The topics are provided ahead of time and can be found here. Book links bring you to Goodreads or my review.
I actually don't buy very many books, so this went back pretty far! I try to keep many books on my Kindle and purchase only favorites to display (or ask for them as gifts!).
---
For Review or Gifted
Books below received in exchange for an honest review and/or were gifted from friends where mentioned
The Hand on the Wall by Maureen Johnson | I was sent a copy of this finished hardcover from the publisher and I was SO excited! I actually received the second book from them as well. I was hoping to read this ahead of the pub date but my reading life has been weird so far this year. I will probably be reading it as we speak though!
Midnight at the Blackbird Cafe by Heather Webber | Cristina ended up with two copies of this one so she sent her extra my way, along with an adorable photo of us from her wedding that I can't wait to hang up somewhere!!
When We Were Vikings by Andrew David McDonald | I received this book from the publisher via Big Honcho and am definitely intrigued! It's a little different than what I usually read and the PR package was so neat!
Can't Hurry Love by Melinda Curtis and Starting Over at Blueberry Creek by Annie Rains | Another lovely package from my friends at Forever Romance! I have egalleys of both of these but Estelle sent some physical copies my way too. I'm trying to be better at taking some bookstagram pictures with these but I am so bad at it! Many thanks for these, obviously I'm pumped!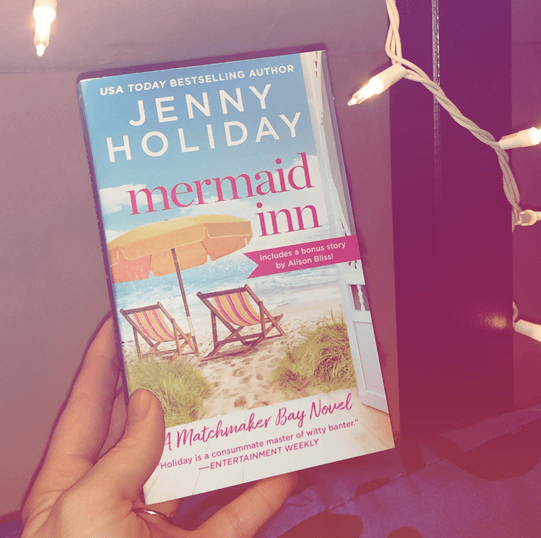 Mermaid Inn by Jenny Holiday | Another book from Forever Romance! I just finished this one yesterday and I'm so happy I jumped into it ASAP. I really loved this! Slow-burn second chance hate-to-love romance, aka everything I love in a book. The setting was adorable and I'm so ready to read more in Moonflower (Matchmaker!) Bay.
Purchased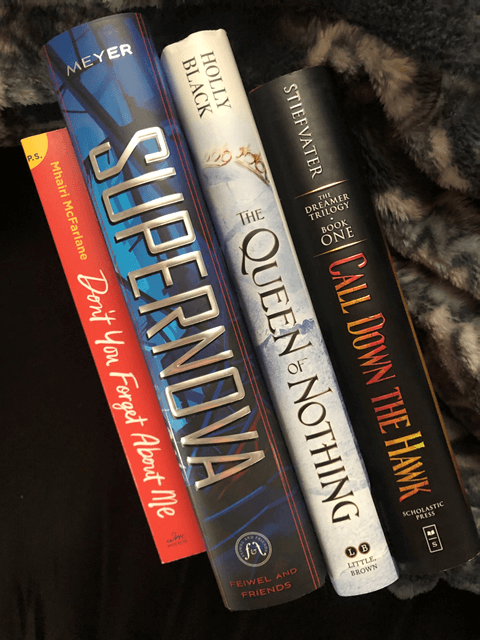 Don't You Forget About Me by Mhairi McFarlane | I actually had purchased a few of this author's books years ago when Hannah at So Obsessed With mentioned them, but I stilllll haven't read them. Now, McFarlane is moving into the US (from a publishing perspective) and gaining some popularity! I bought this when Target was having a holiday book sale on a whim, which I rarely do anymore.
Supernova by Marissa Meyers | I preordered this one to read with book club in December, since we read the first two books together as well. It's a hefty one but a pretty okay conclusion to the trilogy.
Queen of Nothing by Holly Black | OBVIOUSLY. I read this one immediately when I got it, sitting in the Holly Black release day event and waiting for her to speak on it. I took the next day off from work to read it too.
Call Down the Hawk by Maggie Stiefvater | Another OBVIOUSLY. These two books were my most anticipated for 2019, easily. I listened to the audiobook too but needed a copy for my shelves.
Related Posts