Books that Give Off Summer Vibes
Top Ten Tuesdays were started by The Broke and the Bookish and are now hosted by That Artsy Reader Girl, where we make lists of our top ten books (or something else!) based on that week's prompt. The topics are provided ahead of time and can be found here. Book links bring you to Goodreads or my review.
I love a summery book, especially when reading on the porch or in the sand. I'm eager to put together my 2020 summertime TBR and almost did that here, but instead I thought I would follow the prompt specifically 😉 I've already read a book or two with perfect summer vibes!
2020 Summery Reads
The three books above are all YA fiction – I didn't see a whole lot of summery YA books coming out in 2020! But these three are definitely on my radar. SAY YES SUMMER is about exactly what you think: a girl says yes to things for the entire summer. MEET ME AT MIDNIGHT and JUST A BOY AND A GIRL AND A CANOE both take place during the summer and have great warm covers.
BIG SUMMER (a woman invited to her ex-BFF's summer wedding… as the maid of honor, when they haven't spoken in years) and SUMMER DARLINGS (nannying gig on Martha's Vineyard) are new to my TBR but both seem pretty great. I'm also excited that Forever Romance has two great titles coming in July, set in two of my favorite book settings (Sweetwater Springs for SUNSHINE ON SILVER LAKE and Matchmaker/Moonflower Bay in PARADISE COVE). The latter isn't quite as summery and takes place over a period of time, but the cover gives off summer vibes and was a five-star read for me.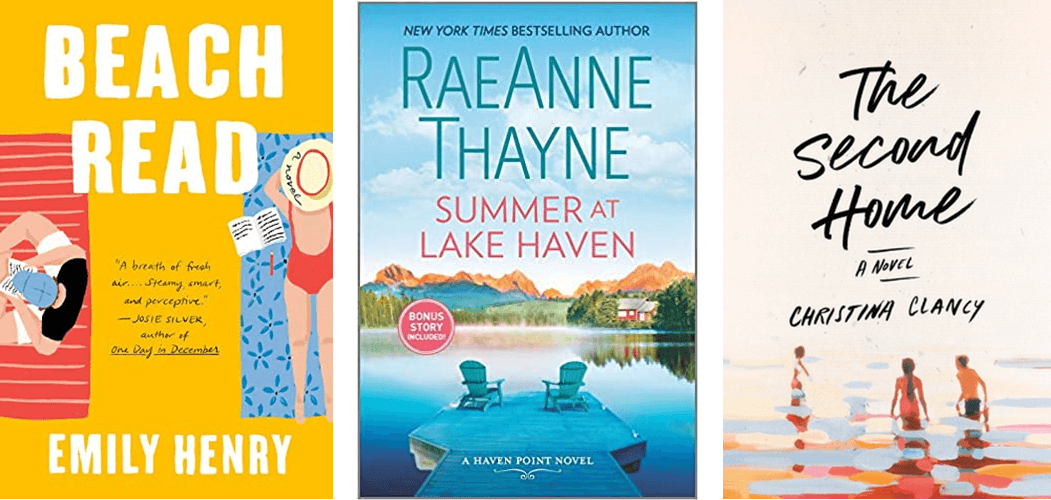 Speaking of five-star reads, BEACH READ was a wonderful story that I'm kind of obsessed with. Not a romance necessarily but a really great summertime fiction book in a cute town. And also speaking of companion series I adore, the newest Haven Point book is here in SUMMER AT LAKE HAVEN. Yes please. Last but not least, another intriguing summertime book on Cape Cod called THE SECOND HOME.
Related Posts