Non-Bookish Hobbies
Top Ten Tuesdays were started by The Broke and the Bookish and are now hosted by That Artsy Reader Girl, where we make lists of our top ten books (or something else!) based on that week's prompt. The topics are provided ahead of time and can be found here. Book links bring you to Goodreads or my review.
I always had trouble doing icebreakers in school because I never really felt like I had hobbies. I'd always say "reading" or "hanging out with friends" because honestly, that summed it up! I never stuck with sports or other activities through school or on my free time. This has totally changed in adulthood. It helps to have Chris around to do things with. We've started a ton of hobbies together and try to fill up our non-working hours with activities.
Wrestling

Chris and I used to spend the majority of our days watching wrestling! We'd watch RAW on Monday, Smackdown on Tuesday (we didn't really watch anymore once it moved to Friday), NXT and eventually AEW on Wednesday, any New Japan shows, plus the PPVs for each company on weekends each month. We've cut back and watch virtually zero WWE these days because things are terrible, but we still keep up with New Japan and watch AEW each week religiously. We've attended a lot of wrestling shows over the last few years too (here's our first year journey in wrestling fandom).
Hanging out with Miller and bringing him everywhere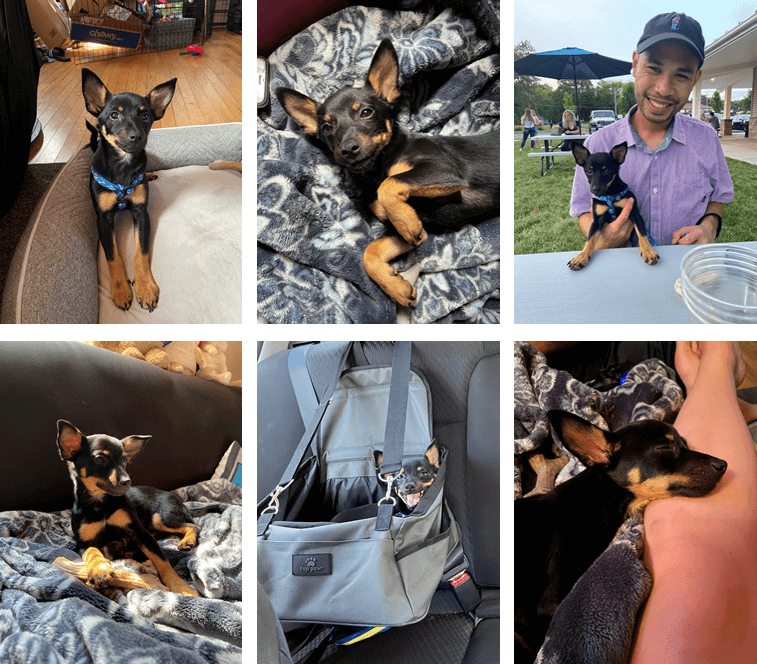 We said if we got a puppy, we'd want to train him well enough to bring everywhere we can. It's been nice to have him during Covid because I'm home all day every day still. We've been able to bring him with us during our minimal travel this year (Mystic, Cape Cod, Maine), to breweries, to our friends' houses (we did a lot of backyard hangouts this summer with our dogs), and to visit with our parents. He has been the best part of this garbage year.
Lego
I'll admit, we have not kept up with Lego as much as we used to. We still generally collect important sets or ones that will be hard to come by in the future, but we don't build at all really. We have our second bedroom full of Lego sets and pieces yet we never do anything with it. It's a hobby that's hard to do when you have a dog or a slightly unorganized space (contrary to the photo above, I know). This is something we always have on our radar and think it'll be easier to keep up with and do when we have a house we own.
Going to breweries
We do have one local brewery that we love, but there are so many in Connecticut! We like to take Miller there and meet up with friends, especially when we had to remain outside and see people from a distance. I'm hopeful we can go a couple more times before the weather gets too cold. They do have fire pits outside to hang around. We like exploring new breweries whenever we can as well, but we haven't as much (since we love Connecticut Valley so much!).
Disc golf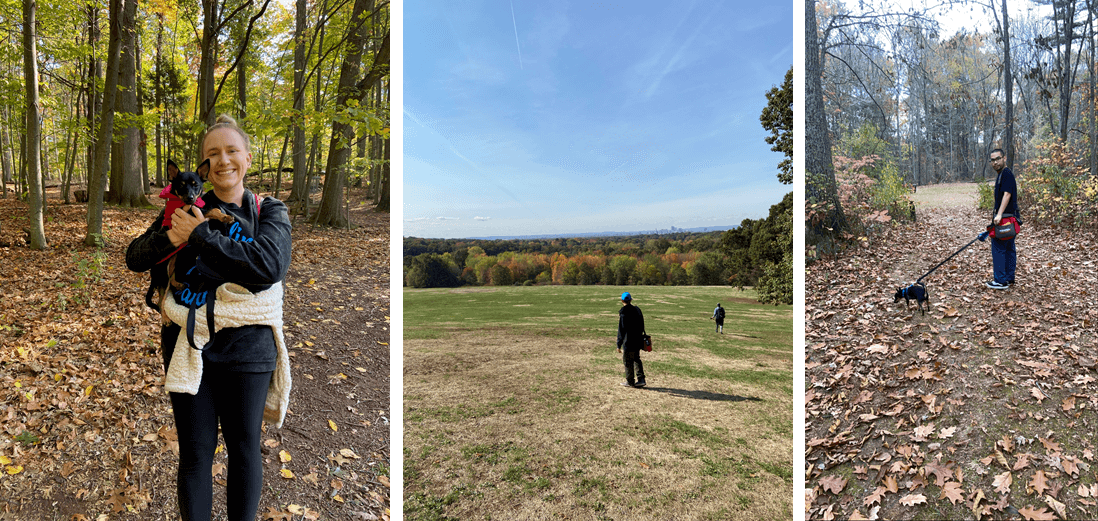 This is a newer hobby, mostly for Chris, but I've started to get into it as well. We have a 9-hole course a few minutes away from our house and a few other large ones nearby too. We got a practice basket to put out in the yard too. It's pretty fun! I mostly enjoy walking around the courses with the dog and getting him outside. We can continue it through fall as long as we wear enough clothing items too haha.
Watching shows/movies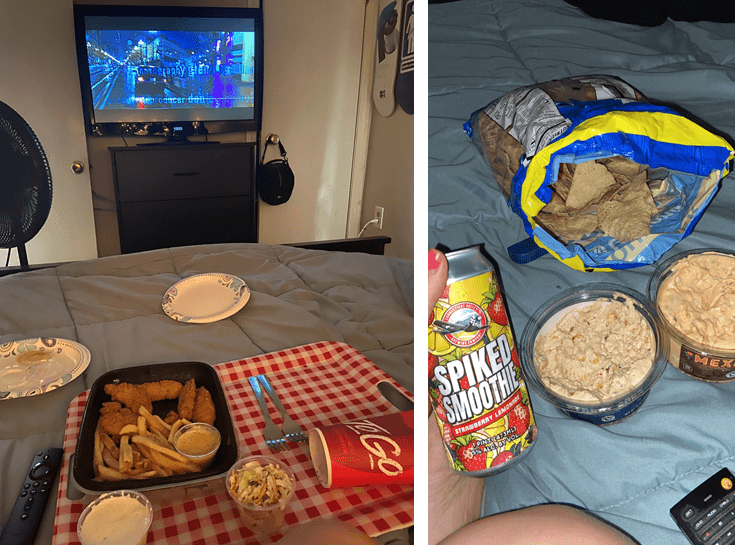 There's nothing quite like getting in bed or on the couch with a blanket and watching something on TV. We try to keep up with movies and shows, both old and new, especially now that we're watching less wrestling. I love Christmas movies during this time of year as well! I aim to watch at least one per day between Halloween-ish and Christmas/New Years. We've been into King of the Hill lately and are also working on finishing Schitt's Creek.
Planning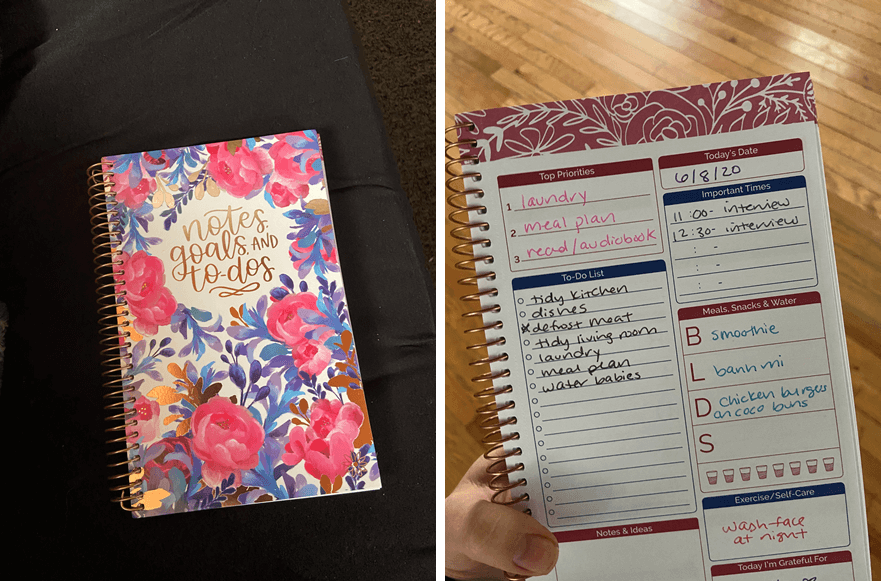 I love planning things, but that doesn't mean I do it all the time anymore! 2020 has been weird… and that's putting it very mildly. I love planning meals, browsing Pinterest, buying groceries, and attempting to meal prep. I try to do it on a weekly basis based on what's expiring soonest, since I buy way too many groceries! I still use my Artful Agenda for digital/calendar-based planning and also have a few other planner options. There's a to-do list daily planner on my desk that I've attempted to use more for work and a digital bullet journal for reading that I've abandoned recently lol.
Skiing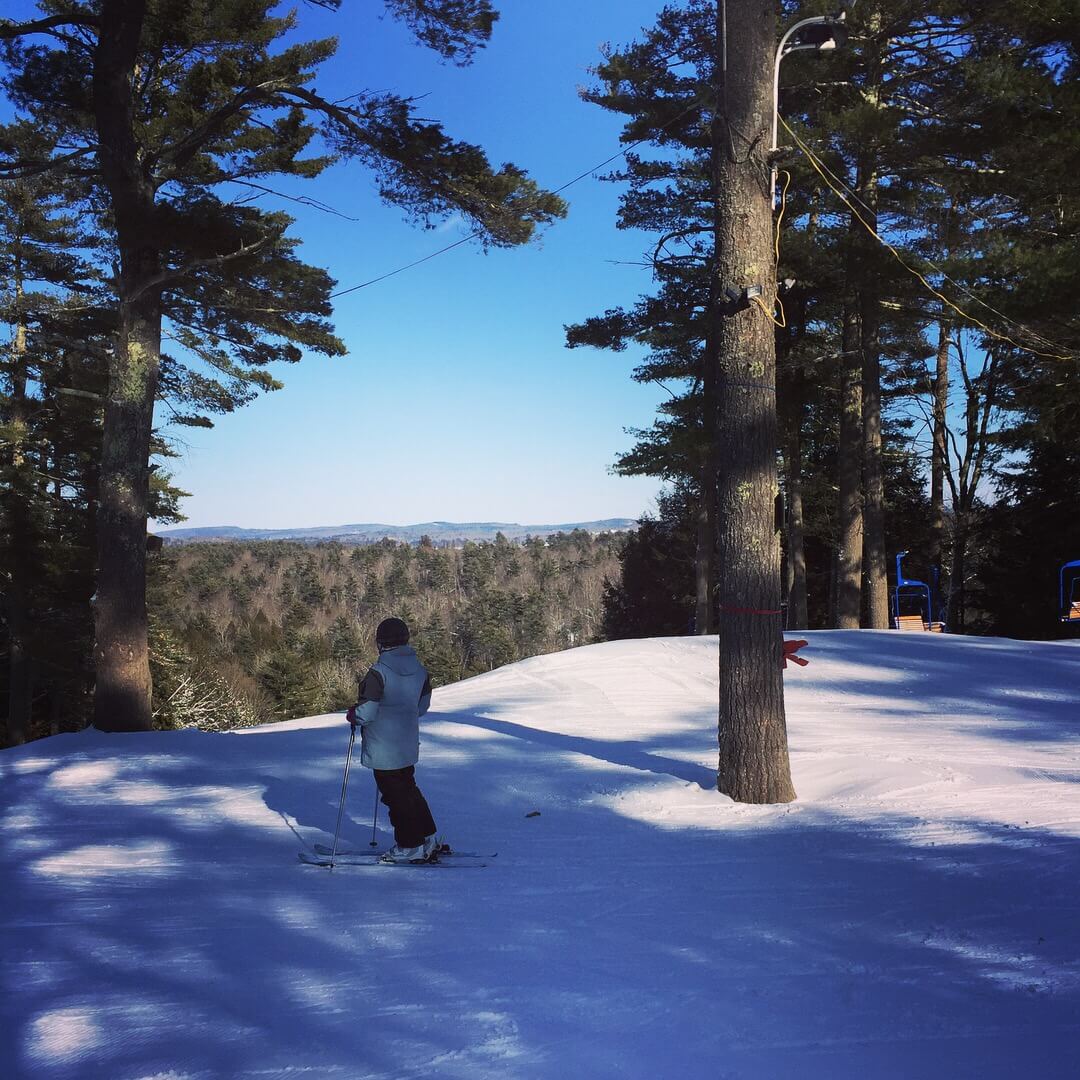 I don't love skiing, but I do enjoy it for the most part. It's not even the cold (which is most people's reason for not participating in winter activities), but the idea of getting up early, gearing up, and performing badly on the mountain. I'm not terrible, but I'm not good. I've made little progress in my skiing since I started it a number of years ago and so a lot of the time I'm just not in the mood to go. Chris snowboards so it's nice to do something together and with his family.
Football

I love football. Too much, sometimes. I get very invested in everything my team does, including the constant disappointment when they lose games or get rid of players I love. I've never been LESS interested in football than in 2020. I usually track all of the free agency moves with glee, counting down each milestone as we approach September. Based on the Panthers offseason (getting rid of players, amazing players retiring, changes in coaching staff, etc.) AND Covid stuff, I just didn't care. I was not interested. They lost their first two games, then won two more, and now have lost two more. I never know what to expect from week-to-week. I'm kind of just taking things as they go – it's nice to watch on Sundays as always, but I'm not putting as much heart and energy into it this year.
Spending time with friends and family
It's been a rough year and I'm lucky that my family has been mostly safe and healthy. I've been able to spend some distant time with them over the course of the year and hope that we find a way to be together over the holiday. We've developed a pod with a couple of close friends and our parents (because they don't see anyone at all) so it's been really great to be around loved ones as much as possible. I think this winter and holiday season will be hard but I'm grateful to have them all.
Related Posts