Bookish Memories
Top Ten Tuesdays were started by The Broke and the Bookish and are now hosted by That Artsy Reader Girl, where we make lists of our top ten books (or something else!) based on that week's prompt. The topics are provided ahead of time and can be found here. Book links bring you to Goodreads or my review.
A lot of my fond bookish memories are around author meetings/signings/events, as well as attending "industry events." Sometimes I just have fun and special reading-related memories that aren't based on meeting an author or something similar. Here are some of my favorite bookish memories.
Sarah Dessen Event with my Sister
My sister and I love Sarah Dessen, so we jumped at the chance to go to southern Connecticut for a signing for ONCE AND FOR ALL. It was right before she was going off to college, so it was nice to have a night with just the two of us to celebrate something we love. It was one of my favorite events. I answered a trivia question right and got a little prize too!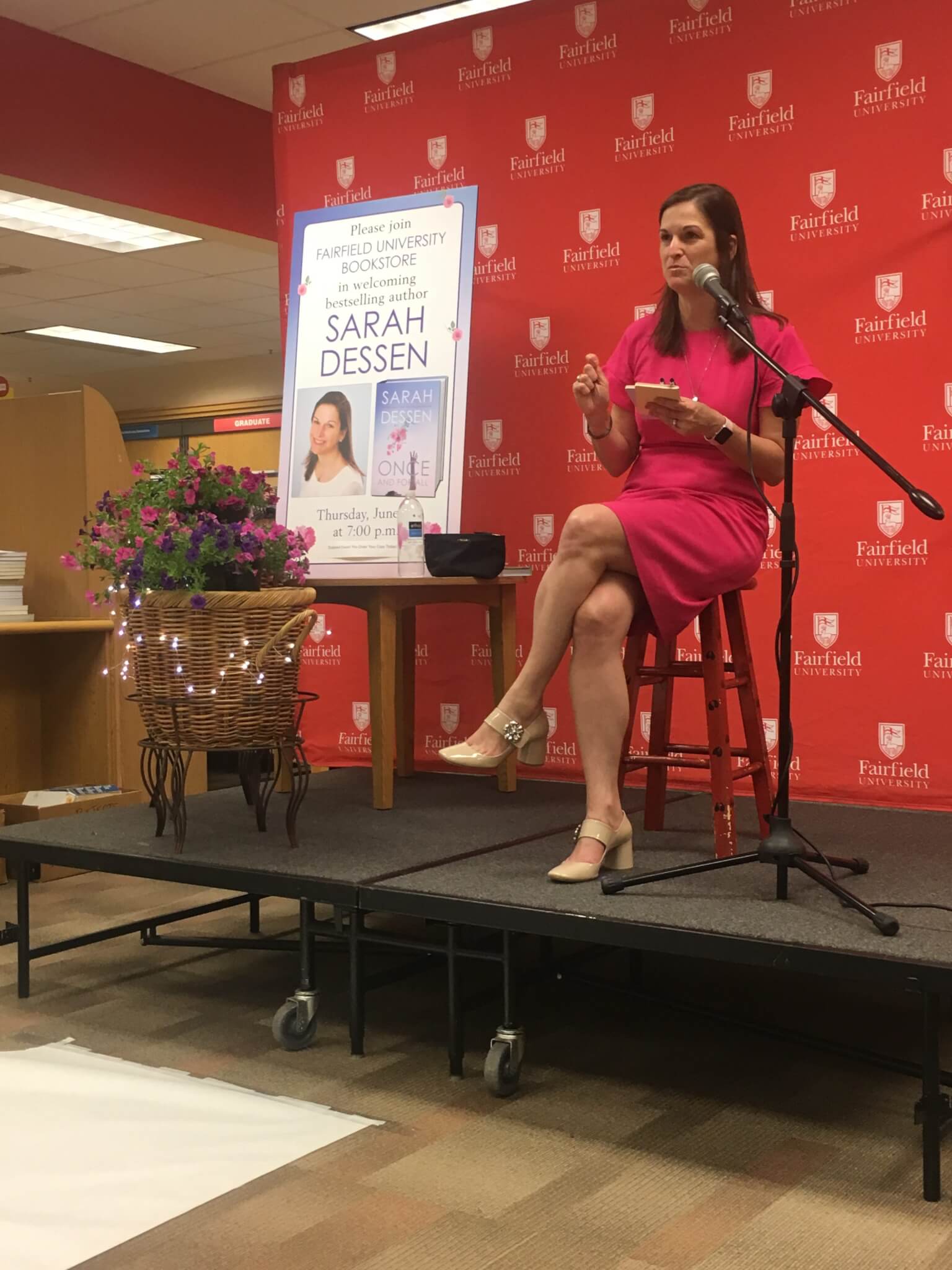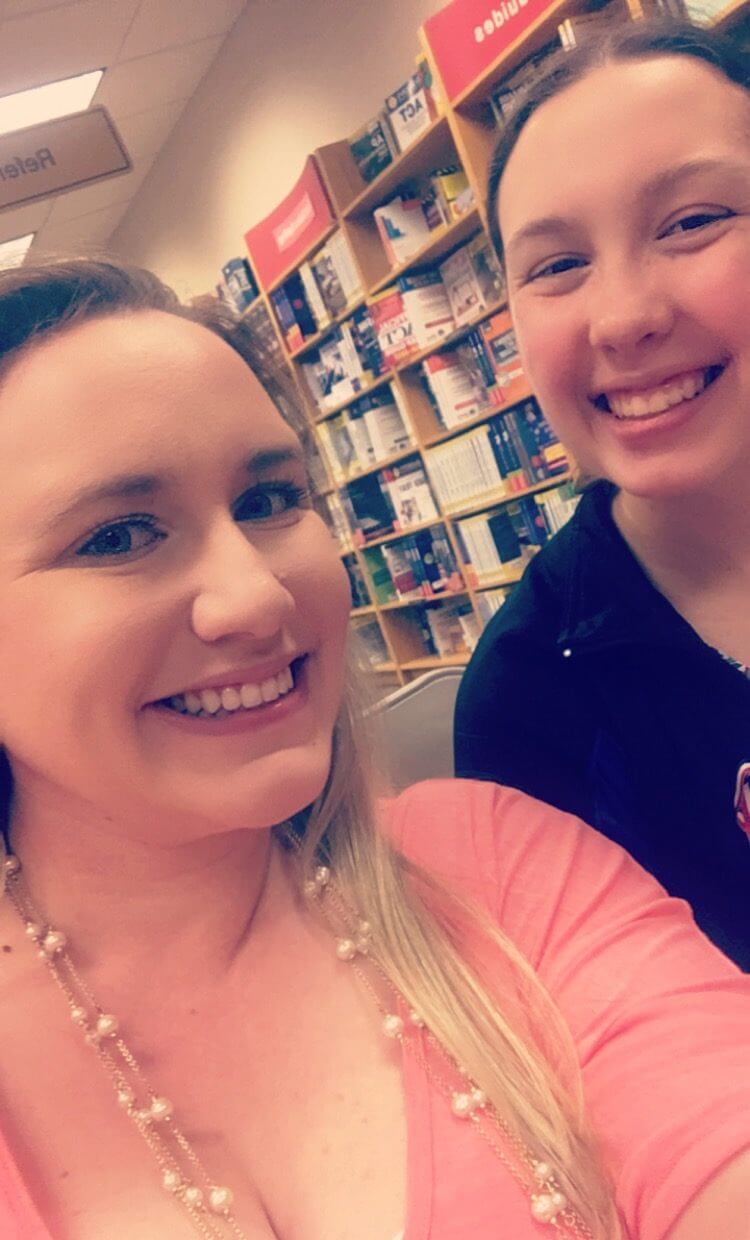 Solo Events: Sarah J. Maas and Holly Black
I have no problem with heading off to events on my own either! For a favorite author and/or to support a friend, I'm down to check things out.
I made a quick trip to Rhode Island (where I went to college – always love that drive) to watch my friend Sarah interview Sarah J. Maas for the release of ACOMAF in 2016. I vividly remember listening to the audiobooks for the horrible series THE SELECTION on my drive and wanting to DNF at all times. I just remember that drive in the dark (1.5 hours there after work and 1.5 hours after the event) so clearly, mad at myself for getting addicted to that bad series lol.
I also went to a favorite indie bookstore, An Unlikely Story in Mass, to see Holly Black by myself. It was amazing to see for the end of the series. She was also with Cassandra Clare (she's a GOAT in the YA world too, so it was cool to see her even though I haven't read her books). It's funny because I saw this bookstore on the list and didn't look any further, completely missing a closer bookstore option on the tour schedule. Whoops. Worth it though, since I love An Unlikely Story!
Book-Specific Memories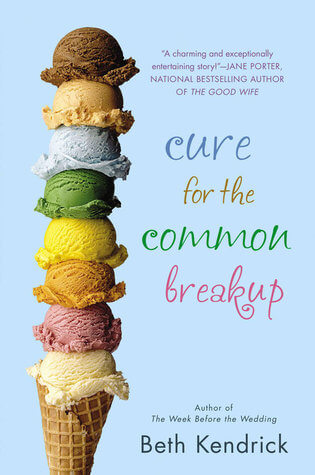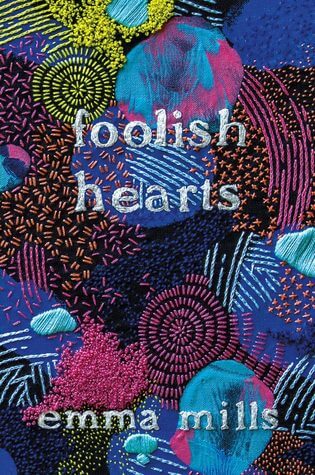 Cure for the Common Breakup while skiing
I was heading to the ski mountain straight from work to meet up with Chris and was frantically looking for an audiobook to listen to on the ride or the mountain. I downloaded it on a whim and loved it so much. It was so addicting and I smiled nonstop on my drive. It kicked off a MAJOR love affair with small town companion series and honestly sent me on a quest to find similar series for the rest of time.
Foolish Hearts on New Years
I made it a habit or tradition to read the newest Emma Mills book on New Years, usually in one sitting, to start the year off right. I remember reading all of them, but FOOLISH HEARTS was specifically the New Years when we lived in Maine and I read so much of it in the bathtub. Just a relaxing way to start the new year and enjoy my tradition. I need to get going on this though and maybe read her latest (I still haven't read) this New Years for 2022.
The Dirty Book Club on vacation
Early in our time living in Maine, we went off to Kittery for a weekend to explore. We stayed in a cute motel with a gazebo in the center. Chris and I spent time there relaxing and reading for a good portion of our trip, in between outings to the outlet stores and eating good food. I loved this book and will always remember reading it in Kittery in the gazebo, or on our front "porch" of the room.
The Royals Next Door during minimoon
And finally, I read the entirety of THE ROYALS NEXT DOOR during our minimoon. And most of that was while sitting in the hot tub. It was super relaxing and a good book to read while we were there. I'll always connect this one to my minimoon, and hope to add another memory for our full honeymoon next year in Hawaii!
Events/Expos: BEA and ALA Midwinter
I've been lucky enough to attend BEA twice and ALA Midwinter once. Man, remember book events? The community has changed and evolved so much over the years! I hope these will become normal and prevalent again in upcoming years too. I'd love to see everyone again and gather with friends. It's just been so long. It's not even about the books, but about the friends.
I went to BEA the year after I started blogging and had an amazing time meeting the people I'd become fast friends with. I got a ton of books (some I haven't even read, shame on me, but I was an eager beaver).
ALA Midwinter was in Boston in 2016, which was amazing and easy for me to get to from my home in Connecticut! I had a great time also hanging out with friends and exploring the expo fair.
I also went to BEA in 2019, which is crazy to think about right before COVID (any time I think of 2019 I'm baffled that we had a *normal* time that year lol), but that was more social than for the event. I went to one publisher event that I was invited to but didn't go to the actual expo.
Morgan Matson in Portland
Morgan Matson's SAVE THE DATE came out while Chris and I were living in Portland, so it was incredibly exciting to head out there to see her. I adored meeting her and listening to her talk. We also connected back and forth on social media before/after the event – I was hoping to hang out with her in the city or something but it never worked out. We also saw Chloe Benjamin at the same small bookstore, but I still haven't read her book. It was a fun event to see while we were there though.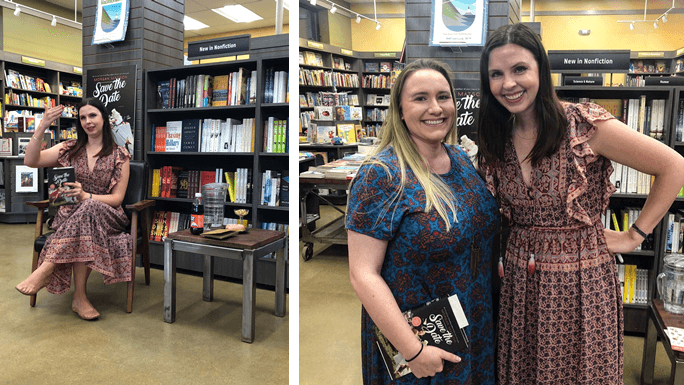 Related Posts