I remember a few years ago I got totally wild with planning out my TBR in order to finish a bunch of books off. I had a few readathons and readalongs and book clubs with specific books I had to read and made a crazy schedule to help myself plan out my reading. (I don't think this really helped me, if I'm being honest, but boy do I LOVE a TBR plan.) You've seen so many lists lately of books I hope to read within certain genres or books that I'm scared to read and should read anyways… just lots and lots of potential TBRs up in here lately.
The Reasons for Monthly TBRs
I've started using Libby again and am at the mercy of my hold list all the time. Books keep coming available and I keep letting people jump me in line because I'm knee deep in this stupid (and enjoyable) Throne of Glass series binge. I don't like to read books within the same genre at the same time so the minute a fantasy book comes available, I find myself freaking out and trying to figure out when the heck I'm going to read it around TOG and all of the other reading plans.
I also have a lot of readathons or ~reasons~ for reading certain books at certain times. I thought it would benefit me (let's be real, I'm the audience for this post, not you guys) to sit here and plan out my TBR for the rest of the year. Nothing crazy! Just a month-by-month plan for when I'm going to read certain books or series – fantasy or otherwise. Totally a normal thing to do.
Anyways, these are the books by month that I'm planning to reading for various reasons and events! I will certainly be reading other books that aren't on this TBR (like all the new releases I'm excited about!) but again, this is really just to help me keep track of all the upcoming events and Libby holds coming soon!
June
Summery Reads
Dip into Summer Readathon (9-10) + Suns Out Books Out (23-25)
I did make a summer TBR and bucket list post the other day where I highlighted some of the top summer books I want to read but some are higher priority than others (like review copies). I know I won't get to all of them in time but these ones are definitely on deck for the end of May and early June, especially the ones that apply to the Dip into Summer Readathon for Liv's Library Patreon (blue on the cover, set by the coast or on an island, underwater creature/mermaid/pirate). She is also co-hosting the Suns Out Books Out readathon with some good summer prompts too. My recent June TBR outlines which books will be read for each!
Something Close to Magic
Emma Mills is one of my favorite contemporary authors so I was super excited to see her write something new! This is a fantasy story that seems super cute and cozy. I have a review copy of this but it's only available in the Netgalley app so it will expire by the pub date. I'll have to read it in the first week or so of June to be sure I finish in time, which is good motivation 😉
Silver in the Bone
Once I finish that up, I'm excited to read this series-starter and my first book by Alex Bracken! I went to her event for this at An Unlikely Story and really enjoyed learning more about it. I requested the audiobook from the library and have been putting off my hold delivery for a little bit lol. I want to have both because it really helps me get through fantasy books faster. In a perfect world, SITB is the first half of the month and KOA (below) is the second half.
Kingdom of Ash
Needless to say, I definitely want to finish off TOG this month with the final book. I had planned to get the EOS/TOD tandem read done by the end of May so I could start KOA as my next fantasy book for the first few weeks of June. I ended up with the audiobook of SITB first so I'm going to swap my order and read that first. Realistically it's going to take me a while to read KOA but I'm hoping to use the audiobook to help me get through it. I also have the ebook copy and hardcover from the library lol.
New Releases Back on Scribd
Scribd does this annoying thing where it takes books on and off the platform based on licensing. There are a few books I've been waiting for that will be back on by the time this posts – they're due in on May 29th. I don't know if they'll go back on and off but I plan to download these three at a minimum once they're back on – one summer read (BAD SUMMER ROMANCE pictured in the summer category), one romance, and two literary-ish books I've been excited to read. These reads will totally continue into July unless I have a crazy good reading month lol. I own all of these as hardcovers to read along with the audio.
Blog Tours
I have both CASSANDRA IN REVERSE and THE NIGHT IT ENDED as review copies for blog tours, both of which are happening in June. I definitely plan to read them before the tour stops to share my reviews!
July
The Wishing Game
Liv's Library is doing this one for the Patreon book club for June! I have it here in July because the live show is on July 6th and I know June is looking SUPER busy haha. I hope to squeeze it in in early July before the live show and currently have it on the way from BOTM.
The Fairy Bargains of Prospect Hill
Another fantasy to potentially kick off in July. I requested both version of this on Libby and I may get lucky with the timing to get both at the same time! I'm hoping to keep putting it off if needed until late June or early July depending on what happens with finishing SITB. Just really excited for this one!
Summerween (7-13)
This will be my first time joining this spooky and thrillery readathon and I'm pumped! There are five different prompts including reading a book in the dark, reading a thriller, reading a book that takes place in the fall, reading a book with orange or black on the cover, and reading a manga/graphic novel/novella. I definitely think I can pull off most of these and would love to read 5 books during this readathon! I know it'll depend a lot on which thrillers I read before the readathon begins, but the ones above fit the last four prompts. The "read a book in the dark" can just happen organically lol. I added a couple of books up there I might read but I definitely hope to creep on other people's TBRs to finalize mine!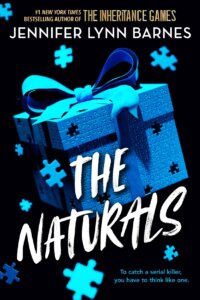 The Naturals Series
These books are really the last major series by JLB I have to read and I'd really like to binge them this summer or fall. I'm putting them in July because I think it's more likely to happen then for some reason. I bought the new covers (pictured) so I have access to everything right away.
August
ARC August
I don't know the last time I did ARC August but your girl is totally desperate for it this year. I'm really behind on review copies! The more addicted I become to buying new releases or using the library, the more behind I get on OTHER books. My goal for August is to read at least 8 review copies, but ideally 10. I would love to only read review copies this month if we're being honest. I'm not certain which ones will be hanging around still by August, but here's a GUESS as to the "overdue" ones and upcoming ones I'll want to read. I usually like a 50/50 split of backlist egalleys and upcoming ones to stay on track or get ahead.
September
Emily Wilde's Map of the Otherlands
I got approved for this egalley the other day and I don't know the last time I was THIS excited for that email??? I told myself I would wait to read it until it made a little more sense… so for me and this January release, I will hold off and read it in September for my birthday. I think that's the best approach and a good midway point between when I was approved and when it comes out lol.
Once Upon a Broken Heart Series (#1-2)
I've been so excited to read these because I loved CARAVAL but I've been putting it off for some reason. People also kept saying they end on wild cliffhangers and I thought I'd be better off waiting until it's closer to book three's release date. I plan to read the first few books in September if possible and then jump into the last book in October when it releases, so the wait isn't TOO long.
October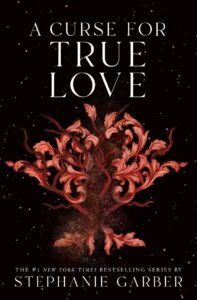 A Curse for True Love (#3)
See above. This final book in the trilogy comes out in October so I hope to read it as soon as possible!
Hell Bent
I requested the ebook from the library but I currently own the hardcover and audiobook, so I decided to cancel that hold in favor of something else. This frees me up to wait until October (a great season for this book!) to read it, rather than forcing it into the summer months.
Adaptations: The Ballad of Songbirds and Snakes and Lessons in Chemistry
Both of these novels have adaptations coming in October and November, so that's great motivation to read them finally! I've been nervous to read the Hunger Games prequel because it's been a long time since I've been in this world. I've been asking myself for years if this book was actually necessary lol. As for Lessons in Chemistry, I ended up buying this on a whim one day at B&N because of the great reviews but it takes a lot of energy for me to read historical fiction – I'm just never in the mood for it. But I like Brie Larson so hopefully the show is great and the book is too!
Related Posts