I know a lot of people do this post so I'm not 100% sure if I should be crediting anyone for the idea?? I never felt compelled to do this because I'm pretty bad at recommending books in this way. However, I was inspired when finishing my reread of Before I Fall in August. If you liked some of the books here (some more popular ones), maybe you'd be interested in some of the other (perhaps less popular) other books!
---
The popular one: Before I Fall by Lauren Oliver
The underrated one: It's a Wonderful Death by Sarah J. Schmitt
Why the rec: Both books have similar themes, but are explored in very different ways. There's a mean girl who made some mistakes during her life, but a brush with death of some kind makes her rethink what she's done. She makes amends in one way or another. I liked BEFORE I FALL a bit more, but they're both seriously unlike anything I've ever read! I like anything in that weird "post-life, pre-death" timeframe.
The popular one: We All Looked Up by Tommy Wallach
The underrated one: All We Have is Now by Lisa Schroeder
Why the rec: I think both of these are relatively underrated, but more people were buzzing about the first. I highlighted ALL WE HAVE IS NOW on a recent post and remembered how much I enjoyed it. Both books deal with the end of the world / apocalypse coming and explore those final days on earth. Or are they?!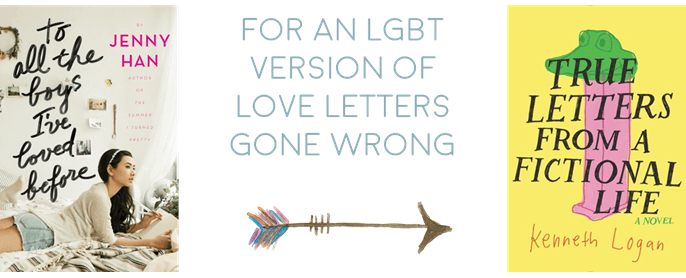 The popular one: To All the Boys I've Loved Before by Jenny Han
The underrated one: True Letters from a Fictional Life by Kenneth Logan
Why the rec: The very basic premise of both books is the same: love letters (that weren't supposed to be seen) get released when they shouldn't have. I would say that TATBILB is definitely a bit more fluffy, light, and young. TLFAFL is slightly heavier, especially because it's main focus involves a gay teen coming out to his friends and family. I loved them both so much though and really enjoy the letter aspects of each.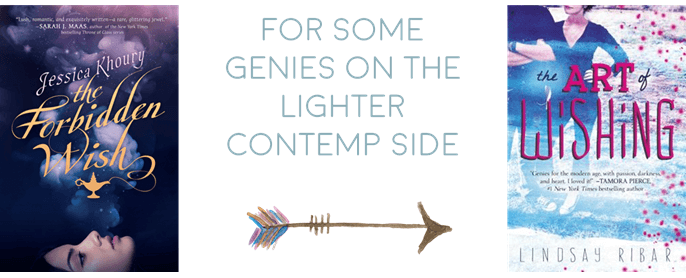 The popular one: The Forbidden Wish by Jessica Khoury
The underrated one: The Art of Wishing by Lindsay Ribar
Why the rec: I haven't read a lot of jinni books, so it seems natural to make this recommendation. I feel like I don't talk about THE ART OF WISHING as much as I should. I really liked that duology a lot. It's a lighter paranormal, contemporary book about a genie who comes into town. Obviously THE FORBIDDEN WISH is a fantasy novel that goes a bit heavier, but the very basic premise is similar of course. If you enjoyed the first one and are looking for a fun twist on the genie story, try it out!
The popular one: Pivot Point by Kasie West
The underrated one: Just Like Fate by Cat Patrick & Suzanne Young
Why the rec: It's no secret I love all books involving parallel universes or dual timelines, but I don't see as many people discuss JUST LIKE FATE as they should! I know that Kasie West's books are super popular and I see PIVOT POINT everywhere. If you like the idea of parallel lives happening but don't mind the paranormal aspect being left out, definitely try out JUST LIKE FATE! For more basic recs within this category, check here too.
Related Posts