Halloween Freebie: Bookish Costume Ideas
Top Ten Tuesdays are hosted by The Broke and the Bookish, where we make lists of our top ten books (or something else!) based on that week's prompt. The topics are provided ahead of time and can be found here. Book links bring you to Goodreads or my review.
I always love the creativity from some bloggers during the Halloween freebie TTT week! I usually do something more basic relating to my favorite Halloween costumes (paired with books of course!), Halloweeny or creepy books I've read or plan to read, and other media to get you in the mood for the holiday. This year, I wanted to be creative and do something else – bookish costumes! I know this has been done before by everyone but it involved some thinking for me, which is tough 😉
---
Heartless – Queen of Hearts
This is an obvious one, but who can resist? I wanted to add in some baking-related elements, since that's primarily what this story is about. I went all red, hearts, and queenly for the accessories. Typing in "Queen of Hears" on Polyvore was very fruitful for me 😉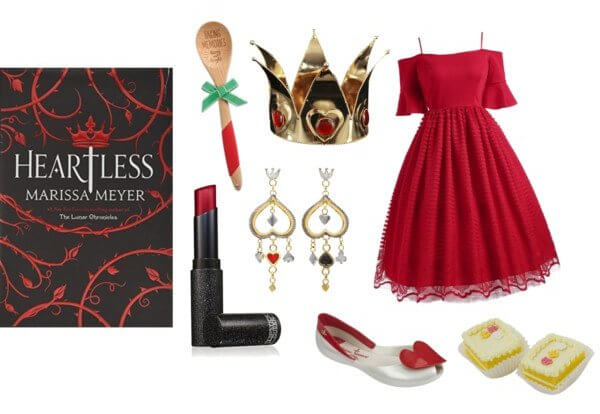 ---
In Some Other Life – Different Versions of Kennedy
This is a paired costume you could do with a friend (or even better – a twin sister!). Kennedy lives out two timelines in this book, so each person could represent one of them. The left is the prep school girl she almost was; the right is the newspaper editor that cared more about a story than fashion.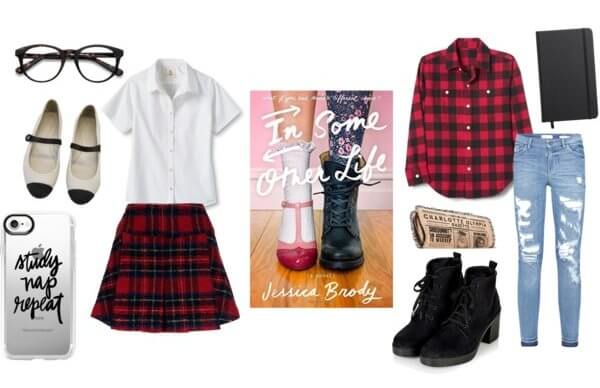 ---
Hello, Sunshine – Chef
Sunshine the YouTube chef is shamed off of our channel, but she still has an interest in cooking. This costume is based around being a chef, with a little bit of the cover art mixed in. I'm not sure what chefs actually wear but I thought the apron was a little more fun with the outfit than a white coat.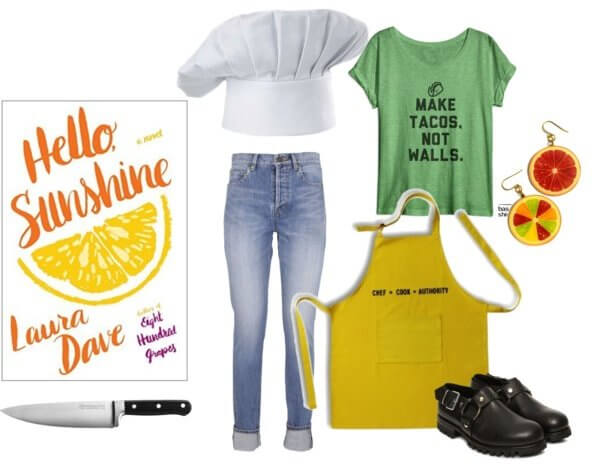 ---
The Seven Husbands of Evelyn Hugo – Starlet
It's not easy to find a green silk dress on Polyvore, so I went with the next best thing. Evelyn Hugo was a starlet with an iconic blonde hairdo (with dark eyebrows), green dress, and all the usual trimmings. I thought red lipstick and a bold diamond necklace would finish the look.
---
Coming Up for Air – Swimmer
Obviously this one can best be used if you live in a warm part of the country 😉 I tried to stick with a one-piece, basic bathing suit because competitive swimmers are definitely not wearing a two piece. Add in goggles, a pool bag, flip flops, and a towel, and you're all set.
---
Wires & Nerve – Iko
I love this one. Iko is a cyborg, so I felt the need to have some metallic lipstick (yes, I know it's not really accurate). I based the look on the cover outfit, with a red scarf and all-black ensemble. She also gets some moon-related jewelry to go with the rest of the Lunar Chronicles.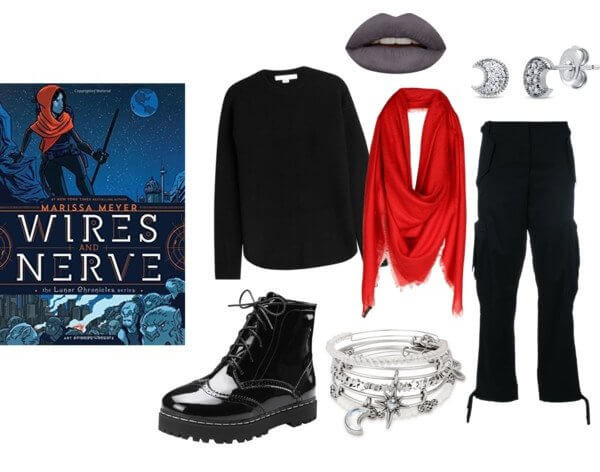 ---
Pretty Fierce – Chic "Spy"
Even though the main character isn't actually a spy, she's the daughter of assassins. She ends up being on the run throughout this book so I wanted to give her some spy-like clothes. The pink jeans are just for fun to match the cover, and the rest also kind of go with her outfit on there.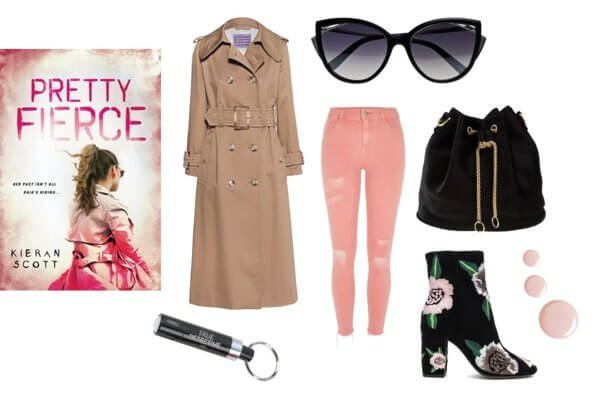 Related Posts