I've talked about this for a while in different spots, but thought it would be interesting to share all of the ways my reading habits have changed since we moved. (I talked a little about this when I explored where I was getting my books from.) Usually moving from one apartment to another wouldn't exactly impact your reading habits (unless you moved 20 minutes away from work instead of 40 minutes and have less audiobook time, for example). When we picked up and moved to Maine in July 2017, I knew my reading habits would be changing quite a bit for a few reasons. This wasn't like any other move.
Reasons I anticipated the move would change my reading
1. I would be bringing only a handful of physical books with me, along with my Kindle.
I was determined to bring around 10 books and rotate them in and out each month when I'd go home. I would read a handful during the month, bring them back to CT when we'd visit, and I'd replace them with the same amount of books. (More on that part later…) I obviously also had my Kindle for reading egalleys and ebooks, as well as my iPad for other book services (checking out library ebooks or Scribd). I would also have the option to check out physical books from my new library as well.
2. I would end up having two library cards (in two different locations/states) simultaneously.
As I mentioned, I got a library card in Portland and still maintained one at home in Connecticut. Because of this, my reading resources would be even wider. I could check out ebooks, audiobooks, and physical books from essentially two whole states! This would increase the number of titles available to me and mean I could spend less money on books as well.
3. My commute and "getting ready time" would disappear since I would be working from home.
Not having a commute would mean that around 30-45 minutes of my audio-listening time would go away. I did start to get really into podcasts in the year before we moved though, so my audiobook time was already getting limited action. I would also listen to audiobooks while I took a shower and got ready for work, which was another 45 minutes of time in the morning. Working from home without a commute ever (except for like 2 days a month when I go in-office in CT) would mean that I'm not getting ready for the day (aside from a 15 minute shower) and driving to work with my book playing.
5. The alone time that I had to read would essentially disappear, or at least change quite a bit.
Chris's work schedule (or lack of work for a few months) meant that my usual "alone time" would totally go away. I love him and am happy to have him around, but there are obviously benefits of being solo for a while! When he was working 6-3 and I was 9-5, I would usually wake up an hour or two early to read before getting ready for work. It was nice to have some solo time that I specifically used for reading or show-watching.
6. I expected that I'd spend more time exploring the new place than reading in the apartment
I figured moving to a brand new state (not just a new town in the same state I've already explored) would increase our time out of the house. I was thinking of a lot of hikes and day trips to local areas, as well as just going to downtown for the day and getting out. Having more plans = having less reading time.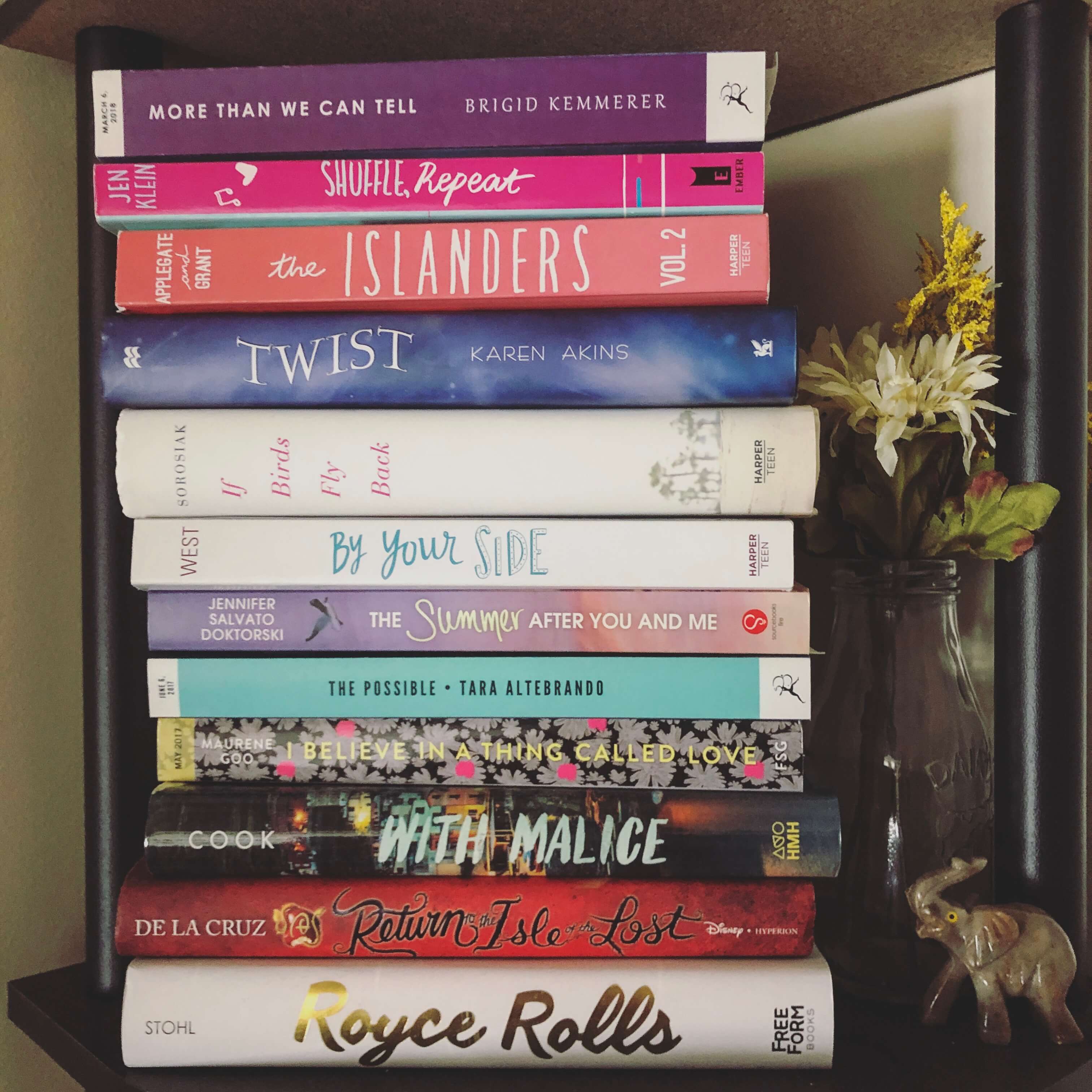 Walking along the Eastern Prom – Maine is gorgeous … Stack of books to be read
How the move ended up impacting my reading
1. I've read more ebooks and library books than ever.
As I suspected, I relied a lot on the library in my new place. Having a city library instead of a dinky town in a dinky state is pretty good, but honestly I haven't noticed a huge difference in the selection? In any case, I've relied so so much on my Kindle, iPad, and library books. I definitely prefer reading ebooks over physical books most of the time because I can do so in the dark and with one hand… but you know my love for the ~real~ books will never fully go away! I've barely touched the books on my little shelf. I haven't even rotated books in and out! My goal is to finish all of them before we go home though so I don't have to replace them when I finish. But yes, overall, I definitely expect that my reading numbers for digital books will be absurdly high from this timeframe.
2. I barely listened to any audiobooks in the 6+ months.
Again, I saw this coming, but it would have been nice to have a few! My plan was to listen to an audiobook every month when we came home because I'd be commuting to work, but I never had the energy to pick one out and go for it. I pretty much just listened to podcasts. It might be different if we didn't stay with Chris's parents or if I drove home without him (it's a 3 hour trip one way so if he weren't in the car with me, I could finish a book easily during the round trip).
3. I pretty much avoided books on my shelves.
My plan to rotate the books in and out failed, like I sort of mentioned earlier. I wanted to switch them out when I finished them each month but I'm pretty sure I've read 2 books out of the stack I brought… and I've acquired more! Whooops. Now my plan is definitely to just finish these books up and bring them home over the next few months, eventually completing all of them by the end of June. I think because I'm a mood reader, I was always choosing other books on my Kindle or from the library based on those moods. I wasn't ever feeling the books on my shelves because the selection was small.
4. I haven't purchased a lot of physical books, but have gotten a large number of ebooks.
I'm not a huge book buyer anyways, but I definitely haven't purchased as many physical books as usual. I bought a LOT of ebooks using my Amazon gift cards from Christmas and from seeing ebook sales way too often. I've also noticed an increase in my egalley requests and acceptances. I currently have a decent amount of books for review! This is definitely a smaller change but I've noticed without a lot of shelf space or the desire to relocate books across states, my physical book buying is down.
5. My reading time (and quantity of books read) has stayed fairly similar.
I expected my reading numbers to decrease because I'd be out there exploring and enjoying the new location. We found fairly quickly that we're not ~city people~ and don't really feel the need to go downtown a lot. In the warmer months, we visited local beach towns for day trips or weekends. We did a lot in our first few months, then Chris had foot surgery and sidelined us for a while. We've gone to the mountains this winter but haven't done much other than that. I definitely am ready for warm weather again to bike the Eastern Prom and Back Cove, sit by the skatepark and watch Chris with my book, venture to local beaches… All the fun stuff! The point of all this is to say that honestly the only reason my reading time may have gone slightly down is because we've been watching a lot of things together, I wasn't in the mood to read for a little while, and my audio listening or solo reading time has gone down.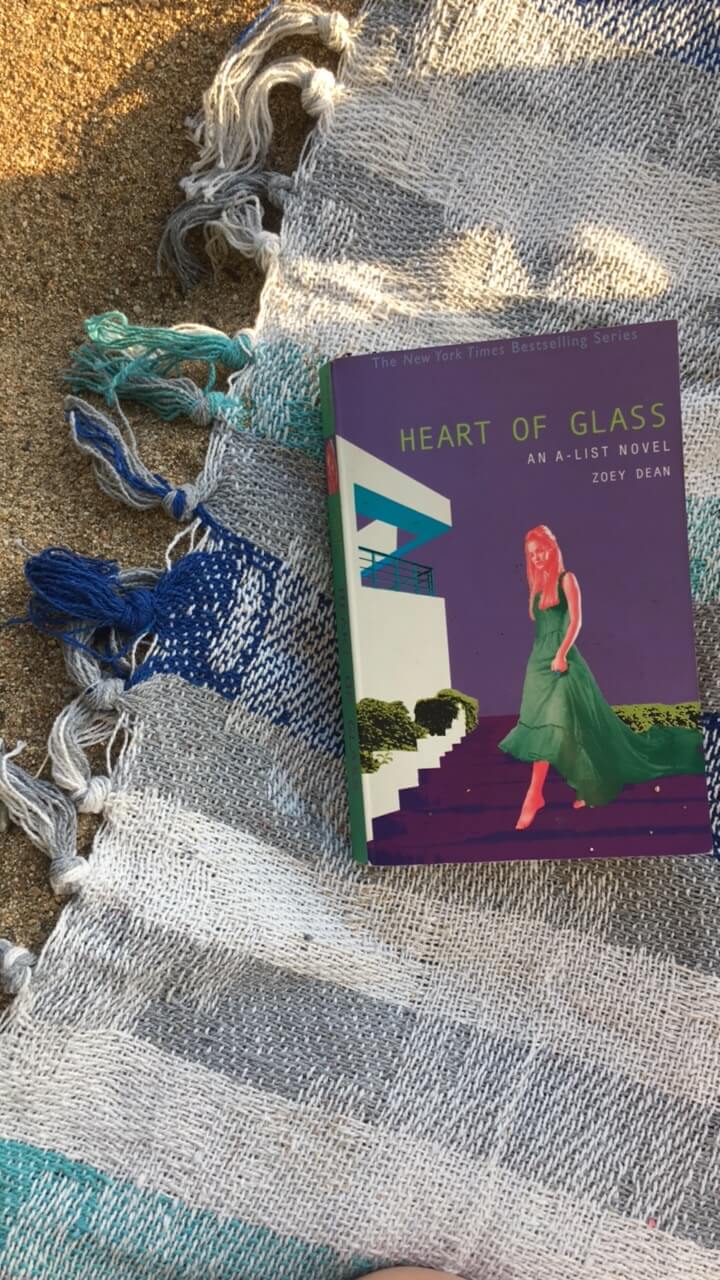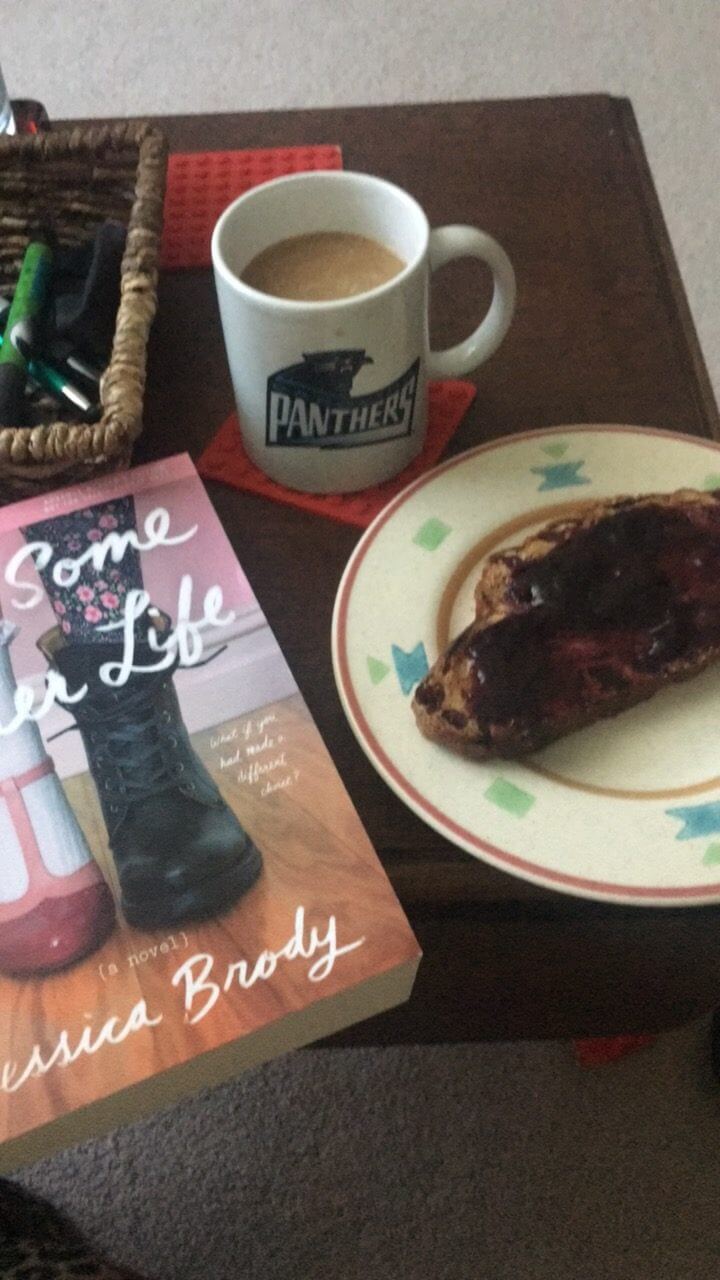 Reading on the beach at Sebago Lake … Portland Head Lighthouse … Breakfast and a book
Related Posts