Ten Books that Surprised Me
Top Ten Tuesdays were started by The Broke and the Bookish and are now hosted by That Artsy Reader Girl, where we make lists of our top ten books (or something else!) based on that week's prompt. The topics are provided ahead of time and can be found here. Book links bring you to Goodreads or my review.
I like this topic because books can always be a surprise in one way or another. I have two Goodreads shelves for exactly this – books that were a pleasant surprise and books that were super disappointing (aka an unpleasant surprise after I was excited about them). I decided to share the five most recent books that surprised me in a good way and the five that surprised me in a bad way, thanks to my anal retentiveness on Goodreads. (I knew things like this would come in handy for TTT!).
Five Pleasant Surprises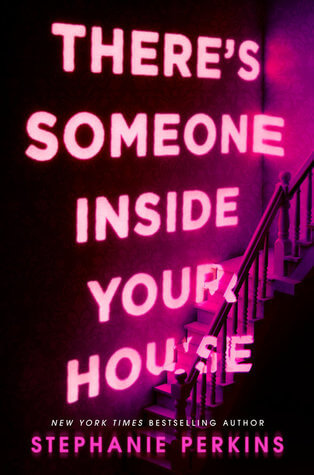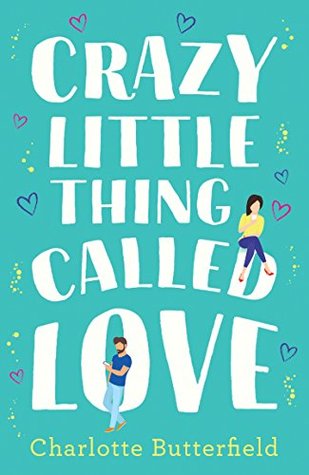 War of the Cards by Colleen Oakes | I didn't love this series, but the third book was easily the best one. I was always intrigued at the end of them because there were some cliffhangers, and honestly thought about this series a lot when I wasn't reading it… but none of them were favorites. The final book was the best one and a very pleasant surprise (even though it wasn't great).
There's Someone Inside Your House by Stephanie Perkins | I didn't expect to enjoy this one for a few reasons. Most of the early reviews seemed to have people expecting straight-up horror without any romance or contemporary elements. Totally get that. But, it worked out for ME because I came in expecting more of that and ended up enjoying it. I don't love horror either, so it was a pleasant surprise to see some of more contemp elements a la Steph Perkins.
Crazy Little Thing Called Love by Charlotte Butterfield | Whenever I read a book that zero of my friends or bloggers have read, I have no expectations and am usually a bit nervous. I discovered this book randomly when it was on sale (plus, super cute cover!) and ended up loving it. I bought her other book right away after finishing. Sometimes you just have to take a leap of faith on a synopsis that sounds good!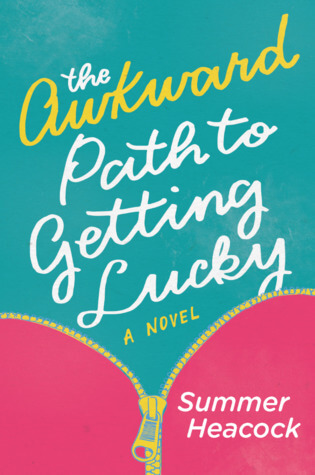 The Awkward Path to Getting Lucky by Summer Heacock | This is another one that was read more randomly, with no bloggers I know checking it out first. I joined in on a blog tour for it and ended up loving it. The book was super funny (a bit much at times, but oh well) and just overall SO fun. I can't wait to see what she writes next.
The Gentleman's Guide to Vice and Virtue by Mackenzi Lee | I wasn't sure what to expect with this book because it's very much not-me. I don't do much historical fiction OR read from the male POV. This book had both, but a little magic and some great diversity elements. I was surprised at how quickly I read this one too, considering its size and subject matter not being super Lauren-y.
Five Surprising Disappointments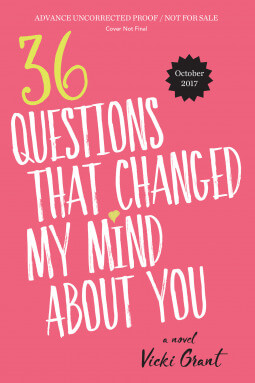 All of this is True by Lygia Day Penaflor | I'm not sure why this really surprised me, in terms of disliking it, because I DNFed her other book. I guess the surprise here was that I expected to BE surprised by the plot points. It's billed as this twisty and shocking book but I predicted just about everything that happened. It was super addicting and readable, but not a favorite by any means.
36 Questions that Changed My Mind About You by Vicki Grant | This was a huge bummer because the concept is fascinating. I love that whole "ask these 26 questions and you'll fall in love" concept. I think there's another book about that too, so I hope that goes better. I really just did not enjoy this one at all unfortunately and the characters were so ugh.
Changes in Latitudes by Jen Malone | I'm bummed here because I looooved her debut! The concept for this one was really interesting too – the MC spent a year at sea with her broken family. I just didn't connect with it at all and the MC was soooo horrible for most of the book. I can see her frustration but it was over the top and hard to read about for me. I also just realized I never reviewed this book…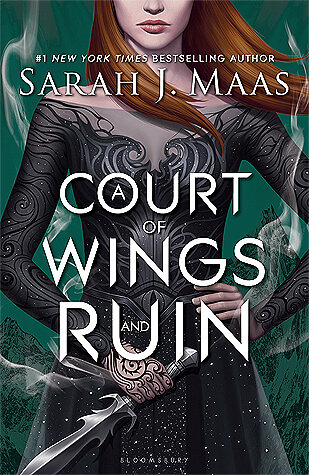 A Court of Wings and Ruin by Sarah J. Maas | I was really excited for this book because I loved the others in the series, but I just did not enjoy this one. The story was too slow-moving even though I was generally interested in what was going to happen because of my fave characters? Overall this book surprised me because I didn't expect to be disappointed, to be honest.
Fireworks by Katie Cotugno | I've been fascinated by Cotugno's writing for so long because she does such a great job with unique contemporary storylines and flawed characters. This book was a surprise disappointment because the synopsis sounded SO ME and it just fell flat. I wanted to love it for the 90s nostalgia (not as much as I hoped) and the girl band feels (that part was prettttty good).
Related Posts