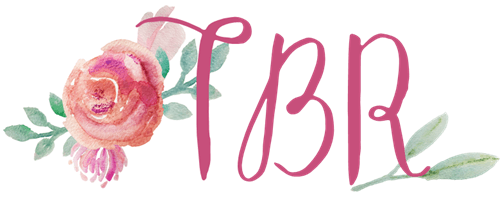 My monthly TBR feature here shows my progress based on last month's TBR, my plans for this month, and anything else I might be thinking about from a reading perspective. Sometimes I feature a little poll at the bottom so you guys can help me figure out a certain title I should read from a group of books.
Last month's progress:
I definitely blew it with my challenges for the end of the year because honestly I just stopped caring about forcing myself to complete them. I did a reallllly good job with my holiday books and review copies though! I was able to squeeze in so many Christmassy books.
Review Copies
Pub Month
Backlist
Pub Month
Far Pub Date
Freebie
I have quite a few books publishing in January for review (those seriously creep on me every year!) so that's mostly what you'll see here instead of the usual breakdown of review copy variety. MERMAID INN, YOU WERE THERE TOO, and TWEET CUTE are all publishing in January. BLITZED is from December (didn't have time with my holiday romances, whoops!). I usually keep this section for egalleys only but I'm including GIRLS WITH RAZOR HEARTS in this section because it's going to be my first book of 2020 and it's an ARC publishing in March.
Required Reading
Book Clubs
My YA book club is going to continue the Cursebreakers series when A HEART SO FIERCE AND BROKEN releases in early January. My adult/mystery/women's fiction book club hasn't made a final decision on our book yet, so I'll probably update this post once we do! I've suggested a couple of titles I already have on this list elsewhere 😉
Due Dates – Library, Blog Tours
I do have two blog tours for this month. I just finished THE LITTLE BOOKSHOP ON THE SIENE for a blog tour coming next week, so that's not included in my January TBR. I also have TWEET CUTE as a blog tour coming at the end of January, which is up in my egalley section.
Reading Challenges
The Key Word challenge is fun because you can spin things off however they apply. I thought I would read MERMAID INN next month because the word mermaid relates to water. I still haven't read Holiday's bridesmaid-related series but this one is right up my alley, so I'll start here. For this month's Calendar of Crime challenge, I'm going to definitely read ONE OF US IS NEXT immediately when it releases in January. I'm hoping the audio will be on Scribd or Hoopla.
Rainbow Try a Chapter Unhaul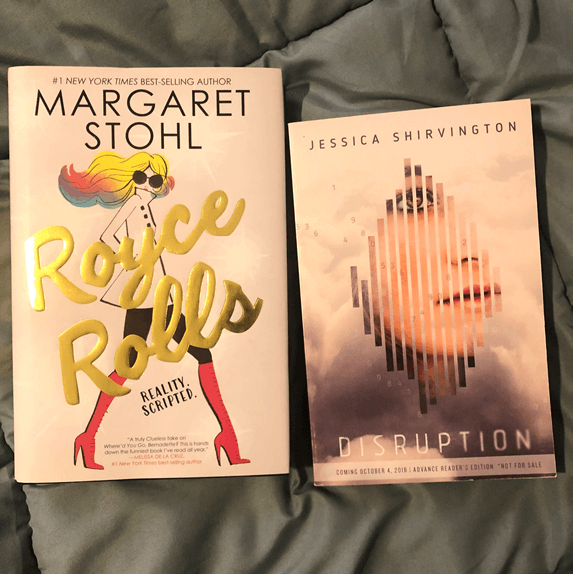 I'm going to go easy on myself and my TBR for January and pick only two books with white colors for this month instead of three. I know I'm usually reinvigorated by the new reading year and like to get ahead, but I'll ease into this challenge… because it genuinely is going to be a challenge for me. This is the PERFECT month to have white covers because I will *finally* be forced to read ROYCE ROLLS, which you guys know I've been putting off forever like a turd. I also have been super intrigued by DISRUPTION and don't know why I've waited forever. This is a super old review copy that I'm excited to get to.
Misc. / New Releases
I started the audiobook for AMERICAN ROYALS this year but didn't get far into it before I realized I wouldn't have time to finish, with all of my other reading requirements on deck. I ended up putting it on hold like 10% in, so I'll pick up where I left off when I need an audiobook in January… I hope! I also hope to get to THE WAY YOU LOVE ME, the middle book in the Angel Falls series that I wasn't able to sneak in before the holiday readalong.
Related Posts